Already another birthday has come and gone! Happy Birthday to me! I'm now 26 years old. I can't even believe how fast time flew as a 25 year old! I feel old now… There is something about that 5 thunking over to a 6 that makes it feel like maybe this is the moment when you start dreading your birthdays to come.
The past 25 years have been full of ups and downs, happiness, sorrow, joy, and ADVENTURE! I think I owe it to my parents for a fun childhood – always taking me on vacations, raising me in the desert where we spent countless adventurous times riding ATV's at night, waterskiing at 5am, jeeping, hiking, hunting, etc. There was a never a dull moment in my childhood, and I've kept that with me ever since!
So here I am now, looking back on the past 25 years, and especially the past 2 years since my husband and I quit our jobs and left California to travel the world. It's been an incredible journey! I've made memories that will last a lifetime and more importantly had my best friend by my side to share it with! I'm not scared about getting older. Every year is just a chance for another adventure!
Here is a list of a few super ADVENTUROUS and fun things to do before you say good-bye to 25!
1. Save a Year's Salary To Your Travel Fund
This is a lofty goal to accomplish, but so worth it. You gotta get started on it first because it can take a while. But just imagine, "oh, the places you'll go!" And oh the picnics you'll have (trying to save money)!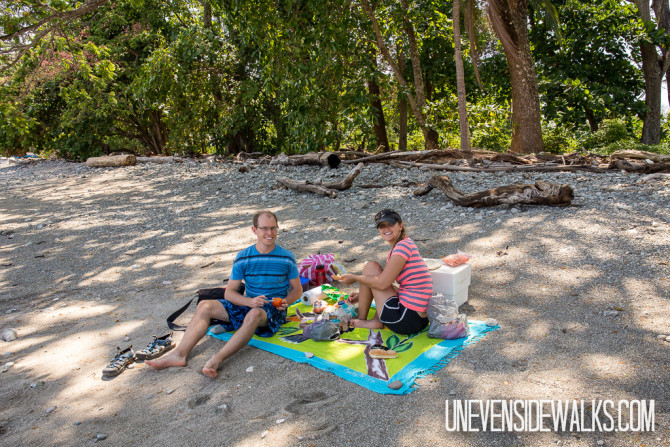 2. Know The Love of a Kitty
Cat's are the best adventure you can add to your life. They make everything better. It's hard to find a greater love than that of your own cat!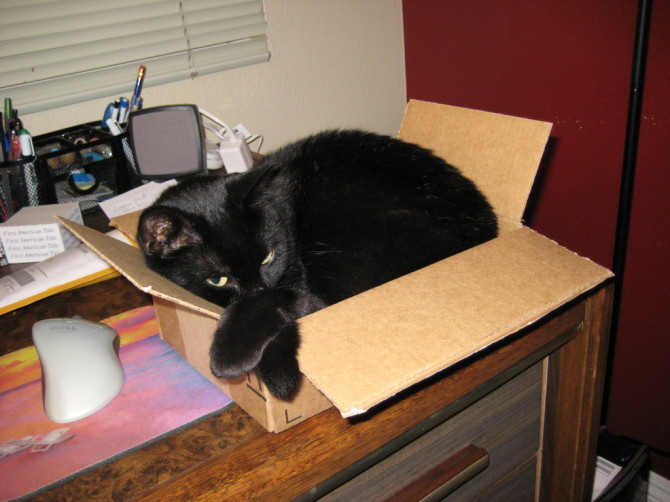 3. Fall In Love (& Marry Him!)
My partner in crime and adventure buddy! I wouldn't be writing this today if it wasn't for him! I encourage you to get married! Don't follow the crowds of this world and just live with your boyfriend or girlfriend. It's. Not. The. Same. Marriage is perfect and falling in love over and over again with your spouse is even better!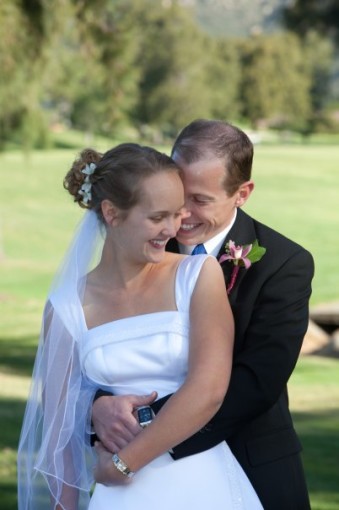 4. Go Camping
I always say, even just for the weekend! Get out and get some fresh air! Tent camping is a fun and sometimes funny adventure that I try to actively keep in my life. I just need it!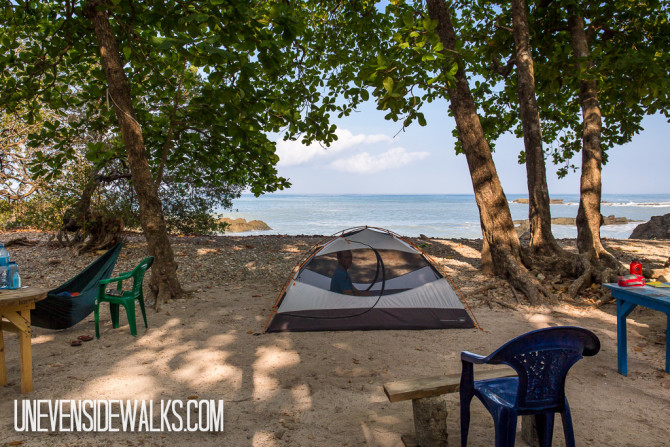 5. Sell All Your Stuff
Ok, Ok. This might be a little extreme but it made this list because it was one of the most adventurous things I have ever done in my life. It made it more concrete that we were actually moving abroad when I saw all our stuff was gone. Biggest lesson here? Become a minimalist. Experience the burden lifting when you don't have so much junk laying around. Adopting this attitude is life changing!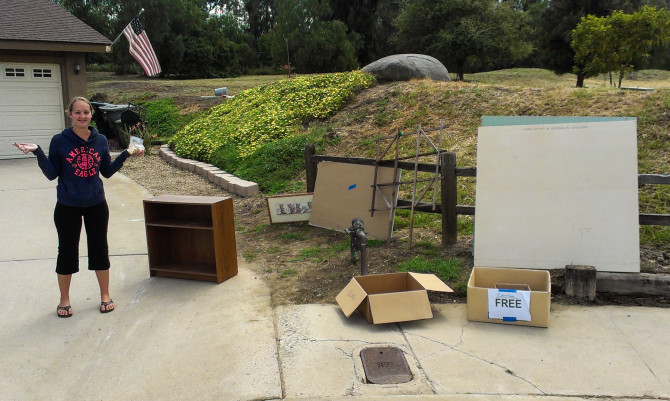 6. Live in Another Country
Experiencing life, culture, and language in another country is taking a huge step out of your comfort zone! Test those limits and go for it!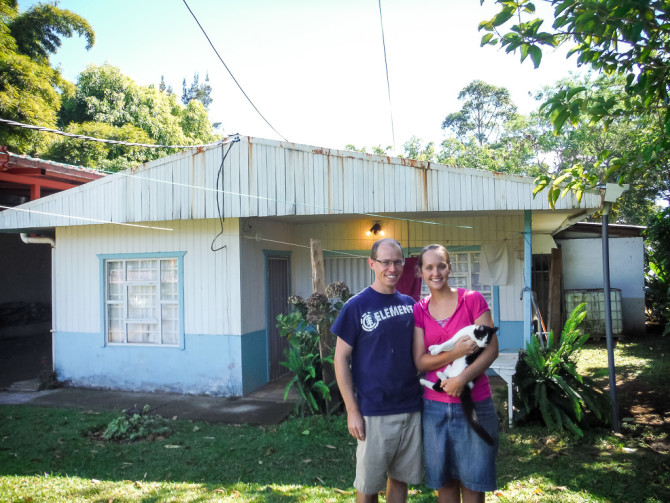 7. Learn A New Language
Challenging yourself to learn new things is the best way to keep your brain active and young! Learning a new language opens so many new doors and gives you fresh perspectives on life you've never had before!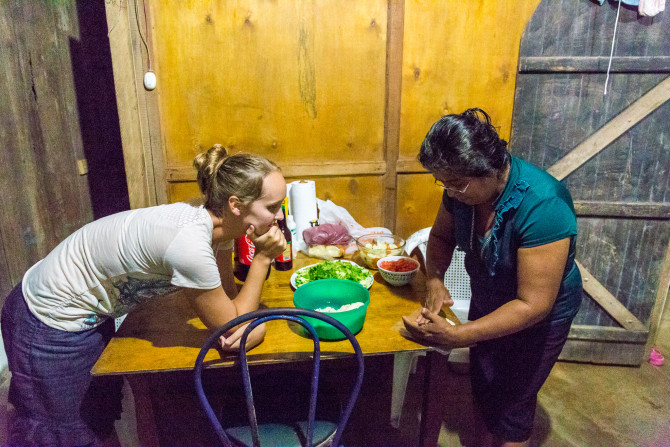 8. Cross A Few Things Off Your Bucket List
Our travel inspiration dream come true. Iguazu Falls, Argentina!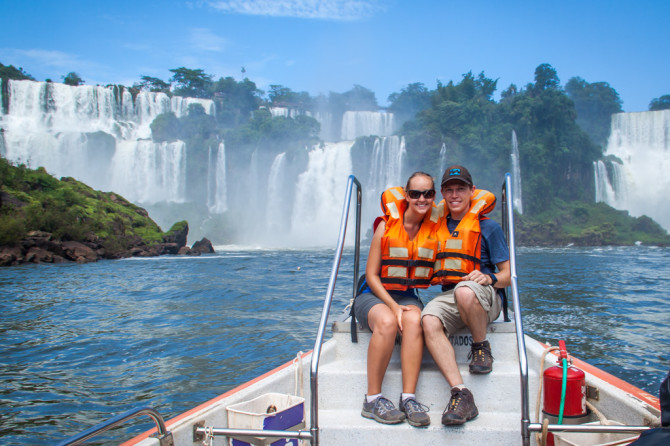 9. Hold an Exotic Animal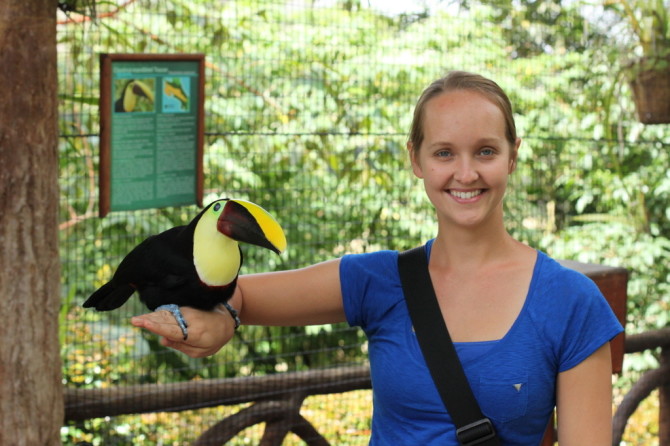 10. Quit Your Job
If you despise your current job, then don't stay! Look for another one that you will enjoy! Luckily we both loved our jobs when we quit. But, following our dreams meant more so we took the plunge!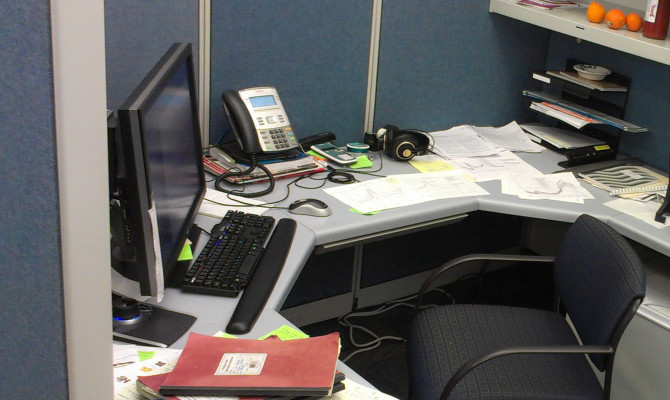 11. Travel With Your Backpack
It's all about packing light! I've become a new person since learning how to live out of a backpack. It's so liberating to travel without so much stuff!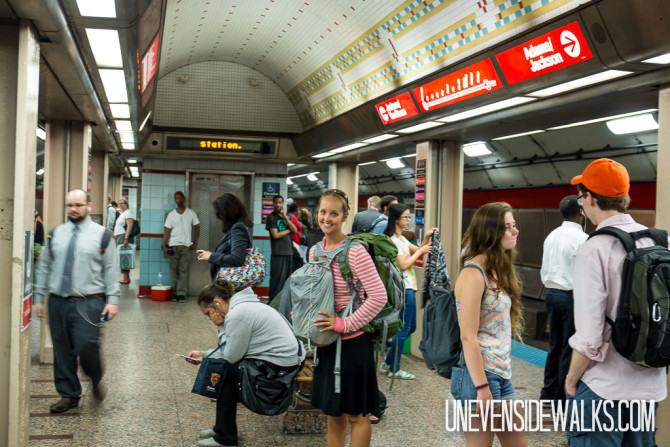 12. Go Running in the Rain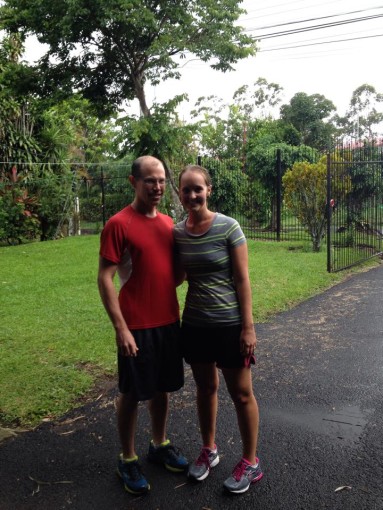 13. Go On A 50 mile Trek
Exploring Patagonia has been a huge highlight of our travels! Hiking is one of my favorite ways to connect with nature and Torres Del Paine was the perfect hiking spot! I hope to get out and do some more hiking and trekking this next year!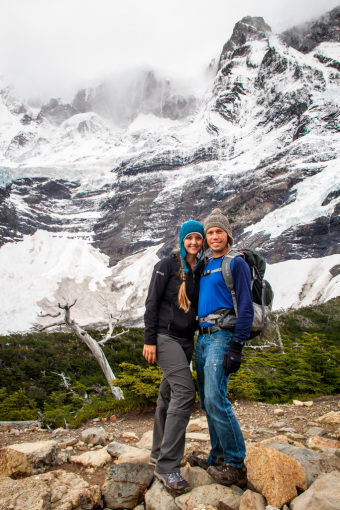 14. Meet Your Parents At Their Bucket List Destination
Traveling with my parents and seeing them explore their bucket list destination was a memory I'll never forget. For me, it was special to reconnect with them now that I'm an adult and have them all to myself during our travels. We had so much fun!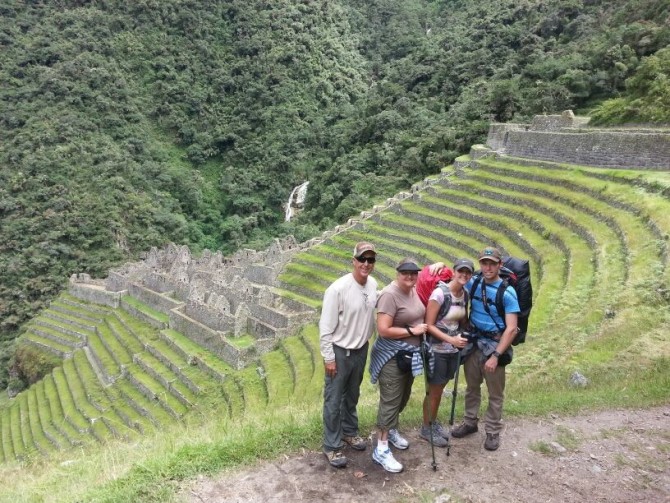 15. Become The Best Aunt/Uncle in The World
These little girls have my whole heart! I'm determined to be the best auntie they could ever have! No matter where we are in the world, it's good for me to remember the little ones in my life who I love!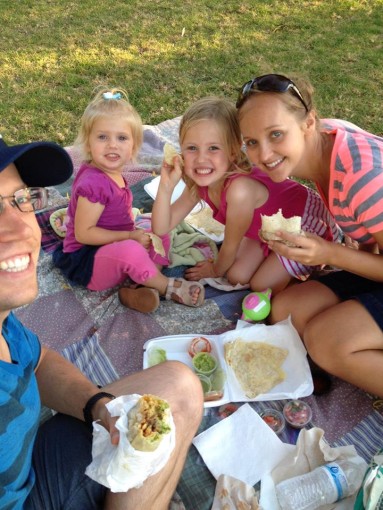 16. Hitchhike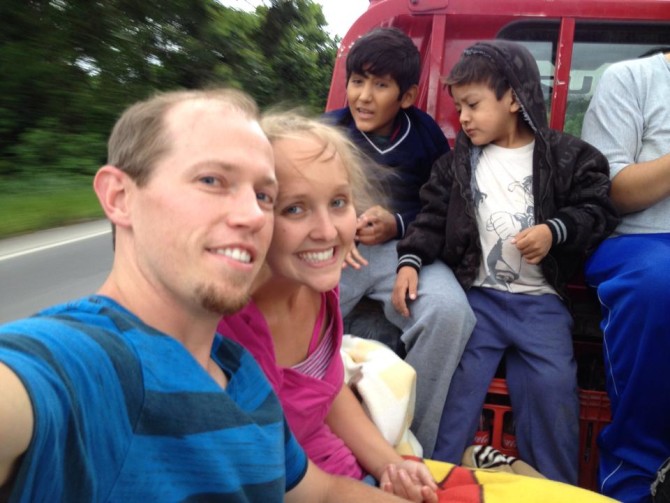 17. Chase Some Waterfalls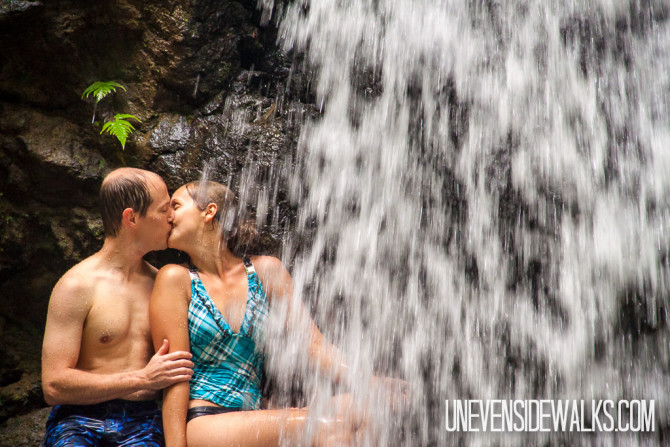 18. Love And Be Loved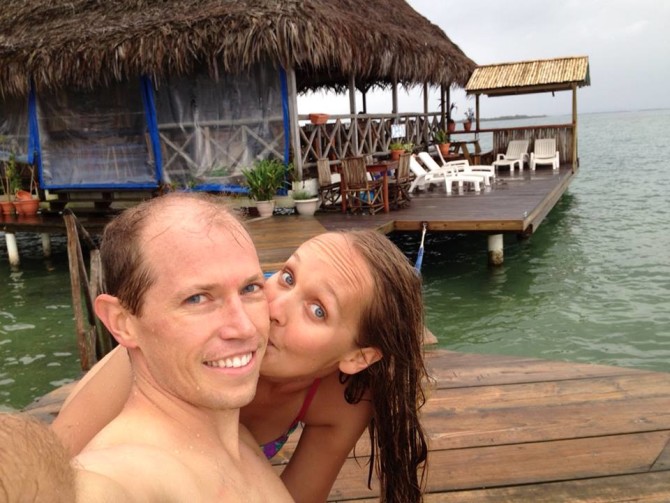 19. Take an International Flight 
It may seem daunting but don't worry! Just book your international flight and go travel! It's amazing what you'll find!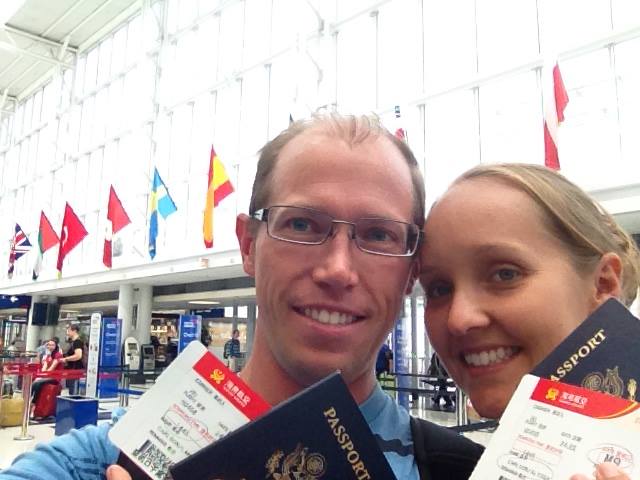 20. Ride A Public Bus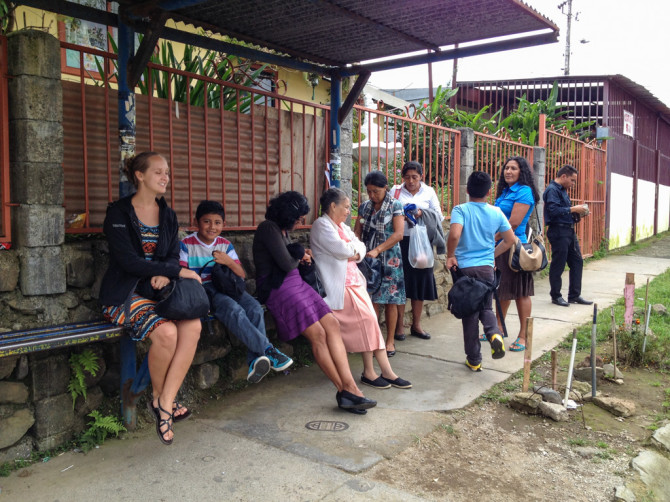 21. Snorkel or Scuba Dive
The ocean is beautiful! I'm not a huge salt water fan but when all the conditions are just right, I really enjoy snorkeling. I don't like seaweed and I'll hyperventilate if it gets too close to me but when I relax I can enjoy it and it's all I can talk about! It may be simple for some of you but snorkeling is an adventure for me!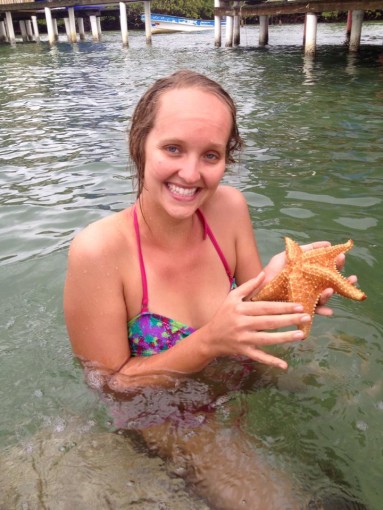 22. Eat Exotic Foods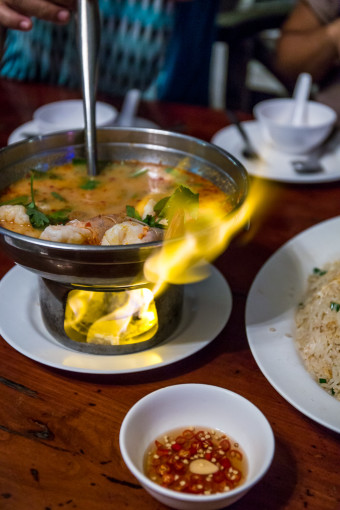 23. Wake Up Early and Watch the Sunrise
My husband proposed to me at a sunrise, so they hold a special place in my heart. This sunrise on the Uyuni salt flats was no different!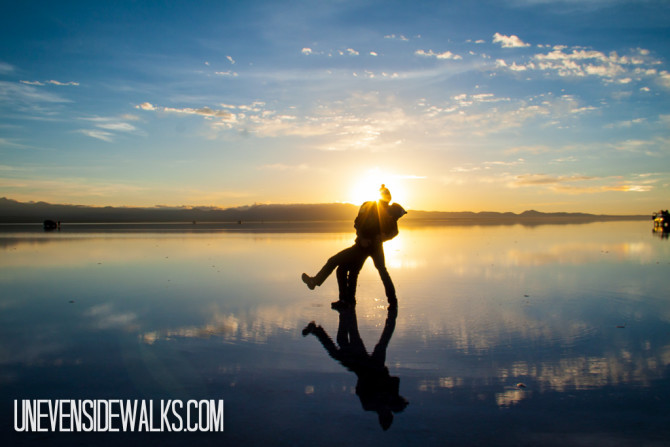 24. Make New Friends
Making new friends is so important because it helps us to branch out of what we're used to. I'm so glad for the friends I have and the new ones I've made along the way!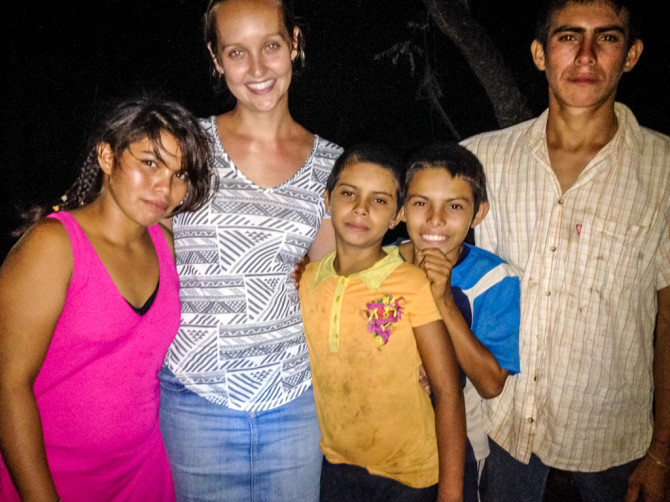 25. Have a Technology Detox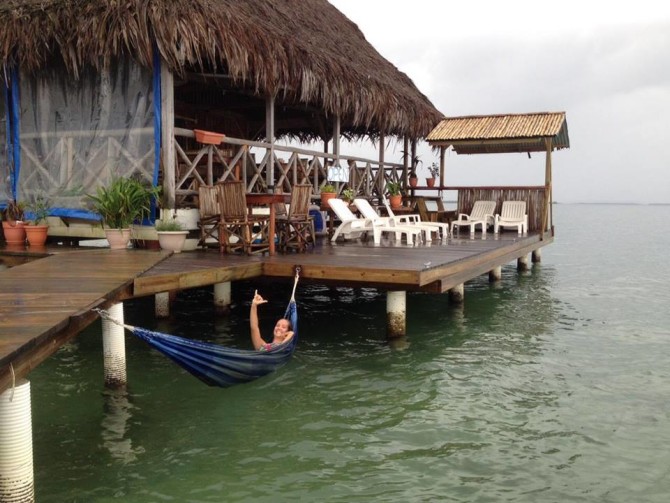 These things have added quite a bit of adventure in my life! I hope they inspire you to find adventure and push yourself to the limits before saying good-bye to 25!
What are some of the things on your bucket list?