3 months is a really short time to experience all the awesomeness of Costa Rica. We're cheering you on if you can push pause on your life for a few months or a few years and go experience life somewhere else in the world! Some of you can only break away for one week, and we hear you too. Keep it as a goal, and keep reading travel blogs!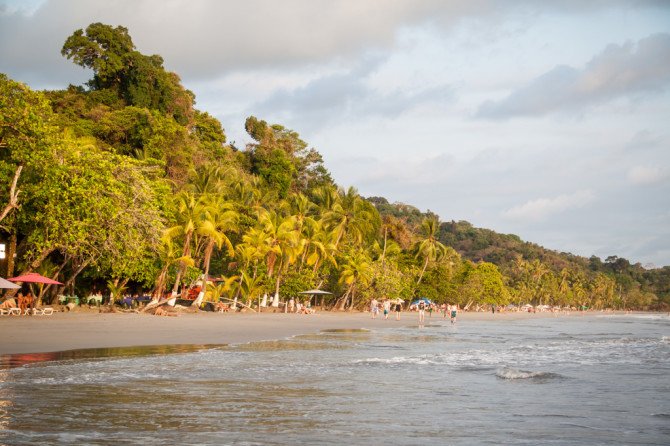 For the wanderlust, Costa Rica requires you to either leave the country every 90 days to get a new visa or become a resident. If you aren't so certain you want to make Costa Rica your new home and spend $1,000 on a residency application, your best bet is to do a border-hop to Nicaragua or Panama. Here are 5 tips to renew your visa in Costa Rica when the time comes around.
5 Tips to Renew Your Visa in Costa Rica
#1 Keep Track of Your Visa Expiration Date!
Seems obvious, but it's easy to forget about leaving the country after a few months in Costa Rica. Put it on your google calendar with an email reminder alert and off you go!
#2 Easiest Option – Fly Home to Visit Family
The easiest way to avoid all the hassles of borders and visas is to just have a return flight home booked before you leave for Costa Rica. Be sure it's not more than 90 days away from your entry date and you'll be golden.
This is a more expensive option, so keep reading for the less deluxe options.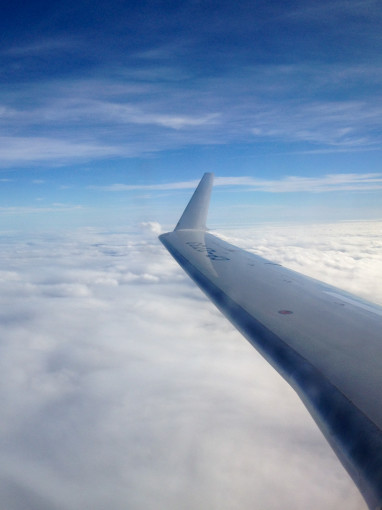 #3 Best Economy Option: Border-Hop to Nicaragua by Bus
Crossing the border to Nicaragua is the simplest option to renew your Costa Rica visa, and the cheapest! It's much safer than you've been told by the US news media. Trust us. We've never had a problem, and plus, the Nicaraguan people are super nice!
If you came into Costa Rica on a one-way airplane ticket, you should already have an onward travel bus ticket, so try to coordinate it in advance. You'll need 3 tickets before you head off to renew your visa, so be sure to plan this out in advance.
Ticket #1 – From Costa Rica to Nicaragua. Be sure this is before your current 90 day visa expires. FYI, 90 days doesn't always equal 3 months or vice-versa. Sometimes 3 months can be 92 days, so don't cut it too tight!
Ticket #2 – Return from Nicaragua back to Costa Rica. You should buy this before you leave because Nicaragua can require you to have an "onward travel" ticket before you enter. We haven't ever had to show this, but we always have it since we're not usually staying in Nicaragua for very long.
Heads-Up Note: Costa Rica requires you to be outside the country at least 3 days to "reset" your visa, so you can't cross back to Costa Rica on the same day. Drat! How'd they know I wanted to do that?
Ticket #3 – Onward travel ticket from Costa Rica to Nicaragua. Costa Rica ALWAYS asks us for our "onward travel" ticket, so you'll need this one for sure. It needs to be within 90 days of crossing as well, or can be an "open date" ticket.
Click here for a detailed step-by-step guide to get familiar with the Costa Rica – Nicaragua border.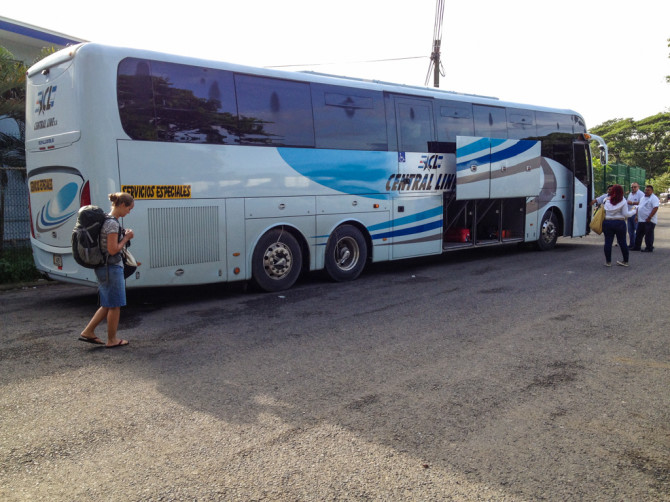 #4 Next-Best Option: Border-Hop to Panama by Bus
Traveling to Panama is a good excuse to explore a new country and visit the Panama Canal, but isn't the best idea for a quick border-hop. Panama has some pretty stiff rules to keep people from crossing over and leeching off the government. Two are particularly irritating for travelers:
Irritating Rule for Panama #1: Everyone crossing into Panama is required to show proof of a flight booked back to his or her home country, or country of residence. An "onward travel" ticket doesn't cut it here – it has to be back to your home country!
Click here for the exact wording they use.
The only good news is it can be for any date in the future. This is expensive, and forces you to plan a trip back home and commit to a date without really wanting to.
One option to bypass this rule is to buy a refundable airline ticket and refund it right after you cross into Panama. This is very common, acceptable, and legal, but the tickets are outrageously expensive!
Irritating Rule for Panama #2: Everyone must show $500 per person in cash or proof of that much in your bank account. Most people who are traveling in Central America for a few months, probably have $500 in their bank account, but you need to print out a bank statement beforehand in order to prove it to them.
If you don't have either with you, they'll point you to the nearest ATM and tell you to come back when you have $500 in cash.
Awesome.
Now everyone sitting around in the grungy immigration area knows you don't have the cash and is watching you go to the ATM to pull out a whole lot of money. This is never a good situation to be in, so either bring the cash or print out a bank statement beforehand.
It gets more entertaining for them when people make a big stink about it too!
Follow the steps above for Nicaragua and make sure you have 4 tickets ready:
Ticket #1 – Bus from Costa Rica to Panama.
Ticket #2 – Flight from anywhere to your home country.
Ticket #3 – Return bus trip from Panama to Costa Rica (optional, can buy later in Panama if needed)
Ticket #4 – Onward travel ticket from Costa Rica to Panama (or elsewhere) within 90 days.
Although these rules seem irritating since they don't make sense for most tourist travelers, the US could learn a lot by using some of these on their borders back home!
Other than that, crossing into Panama is a breeze, and they even use US dollars there!
#5 Bus Companies to Use
We prefer super-early morning departures because we arrive on the other side in mid-afternoon with plenty of time to see a few sights and find a place to stay before night. Red-eye buses are nice and smooth if you can sleep on the bus, so bring your pillow!
The night before our bus we like to spend in the city close to the bus terminal. Scout out the terminal beforehand and take a taxi there in the not-so-safe wee hours of the morning.
A good clean hostel in San Jose, Costa Rica: Casa Colon. They speak English too!
Central Line
We've used Central Line to travel between Costa Rica and Nicaragua and they have nice buses with A/C, tunes, and a bathroom. One perk is that they allow you to have a fecha abierta "open date" ticket without having to commit to traveling on a specific date when you buy the ticket. This lets you cross back into Costa Rica easily.
They are really good at letting you change the date on your ticket if you change your plans too! Just call them on the phone and they'll change it without any fees or hassles.
Central Line Phone Numbers:
Costa Rica: (+506) 2221-9115, (+506) 2257-7214
Nicaragua: (+505) 2254-5431
Click here for the Central Line Website, in English!
Tica Bus
Tica Bus is also a good reputable company we've used before. They are very well-known and travel through every country in Central America, from Panama to Mexico. Their buses are similar to Central Line and prices also about the same, but I don't think you can get an open-date ticket.
Click here for the English Tica Bus Website.
Ways to Get Around a Few Irritating Rules
A few border-crossing rules are more bark than bite, so people have come up with clever ways to get around them. We don't approve of or promote these methods and haven't tested them, but this wouldn't be a complete visa-renewal post without this info.
The "onward travel" ticket causes the most headaches, and makes the least sense of the border rules for travelers. The border agents don't usually verify any information you give them, although they can, so some people give them fake documents.
It's easy enough to change the date from a prior airplane or bus ticket on a computer and print it out again. The same could be done for bank statements to prove you have $500 in the bank.
Another option is to reserve a ticket from American Airlines for up to 48 hours and you'll get a paper that looks like a ticket. I'm not sure it'll pass by the border guards every time, but good luck trying!
It's sad when the letter of the law comes before the intent of the law, which is often the case with much of the government in Central America.
Keep safety first and stay alert when crossing borders!
Click here for more details about the border crossings with Nicaragua and Panama.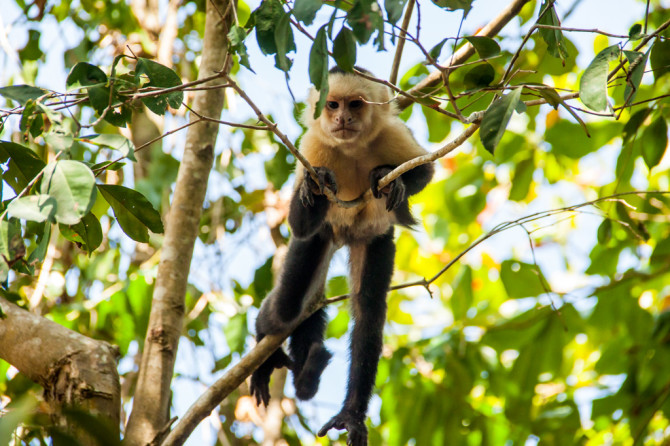 Have a safe trip to Nicaragua or Panama! Be sure to come back!
We hope you can use some of these tips to renew your visa in Costa Rica! Leave a comment below if you've come across any other good ideas.