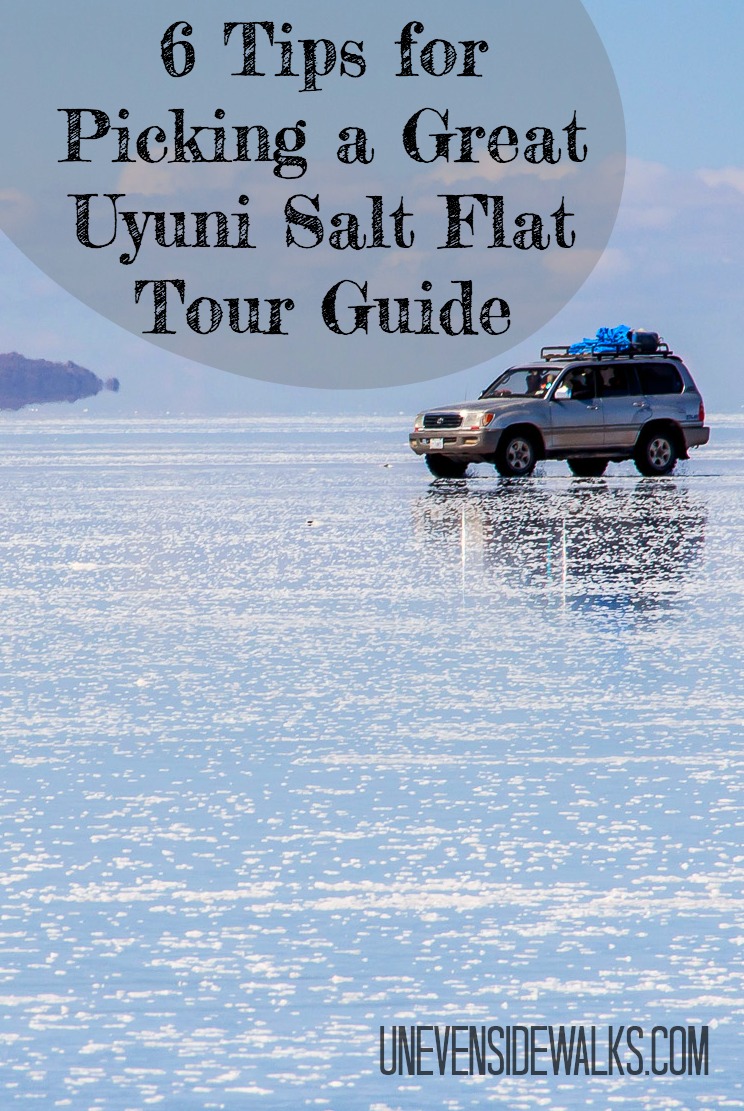 The Salar de Uyuni (Uyuni Salt Flat) Tour is by far the most popular tour in Bolivia. Hands down. It was one of the 3 places that inspired our trip to South America. With such high expectations, we wanted to make sure we chose a good tour guide company and didn't end up with a dud and end up having to hitchhike out. We put together 6 tips to help pick your Uyuni salt flat tour guide company in Tupiza.
Click here to read about our actual trip.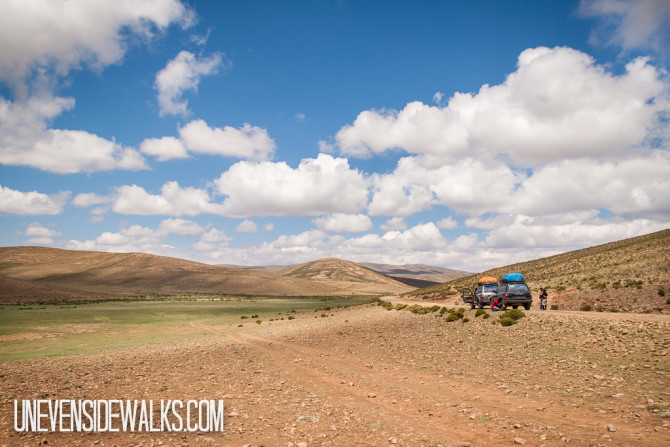 1. Pick the Right Starting Point for Your Tour
We originally planned to head to Uyuni, the most popular starting point, to start our tour, but decided to start in Tupiza and do the route "backwards" instead because it was more on our way. We had just crossed into Bolivia from the south and were headed north, so Tupiza was the first major town we came to. Since the salt flat tours are all one-way, it was best for us to start in Tupiza and end up in Uyuni, which is further north, along our route through the country.
Normally, all the tours from Uyuni end in Tupiza, so everyone catches a ~6-8 hour ride back to Uyuni. So, if we would have started in Uyuni, we would have had to take a 6-8 hour bus there from Tupiza to start and then take the same bus a few days later to get back to the starting point. Two days of backtracking didn't sound very fun…
The tour visits the same places in either direction, so we would see the same things going either direction.
Also, the price was about 10-20% cheaper since the tours in Uyuni were more popular and we would have to pay for a ride back north to Uyuni after the tour.
Best to Start in Uyuni?
For those traveling opposite of us, from north to south through Bolivia, it makes more sense to start the tour in Uyuni and end up in Tupiza, further on their way south.
Lastly, there is an entrance and exit to the tour in San Pedro de Atacama, in Chile. We didn't go quite that far west, but it's an option for people passing through Chile.
Everyone Has a Salt Flat Tour Company!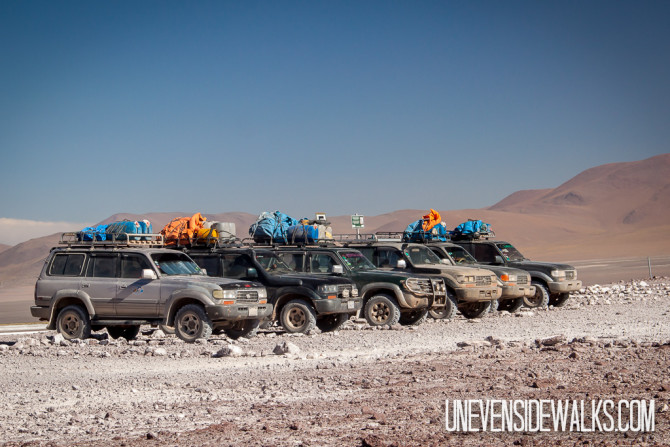 Nearly everyone in Tupiza works for a tour company or has some connection with one. Almost everyone you pass offers to take you to see the salt flats! There are tours for almost everything you can think of from hiking, horseback riding to jeeps, and from day trips to multi week-long jeep tours.
Figuring out which tour to take and which company to use can be exhausting if you start out unprepared!
We stopped in at 4-5 tour places to try and find a good one before we realized that they all had the same story, same route, same Land Cruisers, and similar prices. Some were more professional and organized than others, and some were cheaper than other, but there was no clear winner.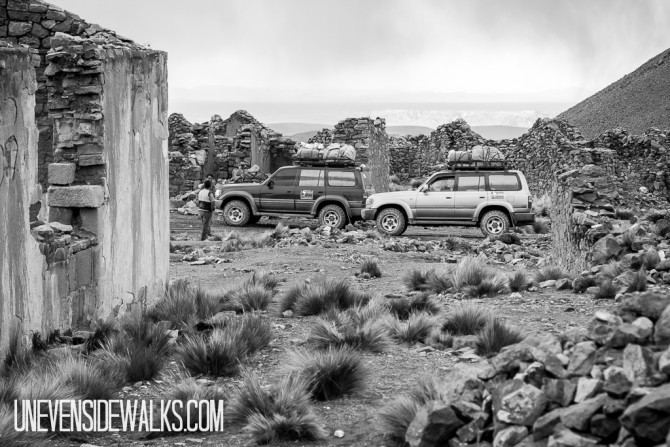 2. Look at Online Reviews for Tour Companies
Alyssa had read a few places that really stressed picking a company only after reading its reviews on TripAdvisor. I don't usually like to trust TripAdvisor because their reviews are skewed so often by people with unreal expectations. But, boy were we glad we did more research! Some companies we considered using had nothing but bad reviews – a clear sign to stay away!
We read a lot of good, thoughtful reviews for only a few companies, and decided on using Torre Tours. I'll tell you why below.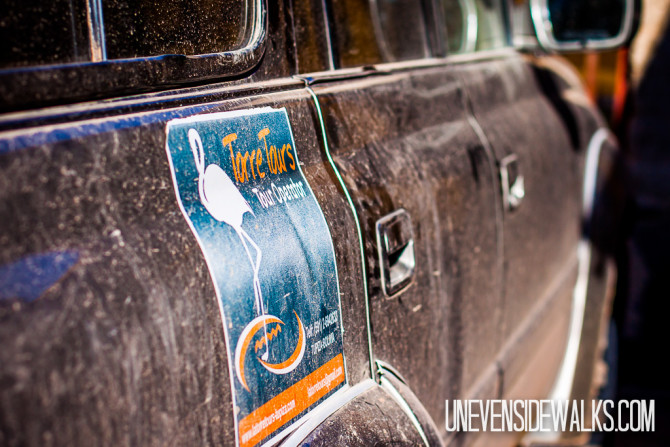 Whichever you choose, here are some things to watch out for:
3. Ask Specifically About Your Vehicle and Driver
This is the most important part of the entire tour! Having a safe driver and a car that will be comfortable and not break down will make your trip much more pleasant than having a bad apple.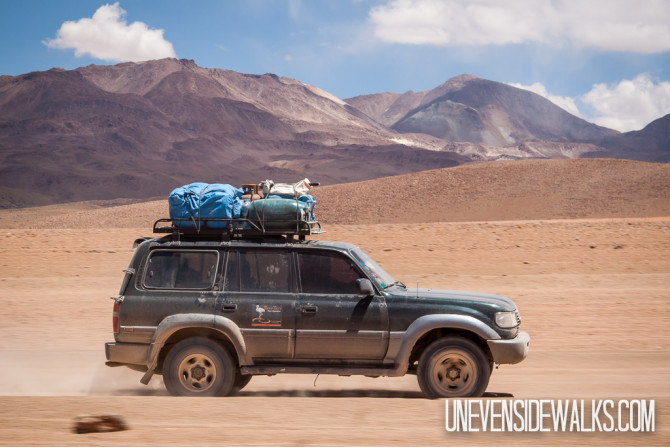 Feel out the companies for restrictions they have for their drivers. Torre Tours mentioned that they were pretty strict with their drivers, and didn't allow them to drink alcohol or party with their younger tour groups. There's a lot of driving, so a safe driving record is a must!
If you're booking the trip just a few days out, they probably have the vehicle and driver picked out already and you might be able to ask them about the specific driver. You don't want to question them into a corner, but it's easy to tell if they're concerned about their drivers or are just telling you what you want to hear.
We saw drivers from other companies and groups getting a little giddy with their tour groups in the evenings. That's sure not the way to build a good reputation for a company as a safe, alert driver. We were glad our driver was mellow, and didn't have to worry about him drinking on the trip.
4. Double-Check the Route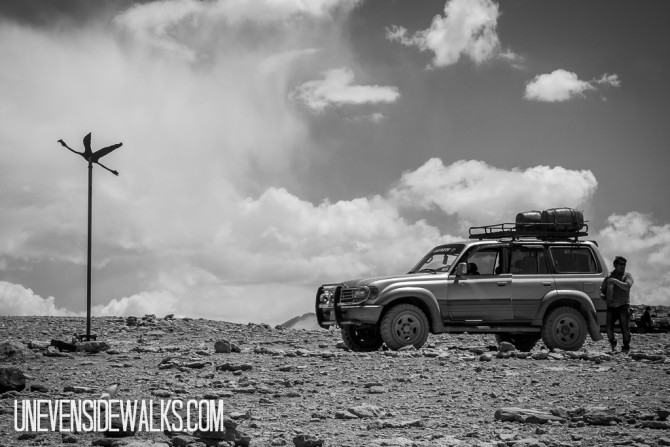 All the tour companies have a brochure or map with their route on it, so study it a bit. Make sure they stop at the popular places. A few of our favorites were:
Abandoned stone-wall city ruins (there are a few of these)
Llama nursery/pen
Natural hot tub spring
Laguna Colorado
Tree Rock (Arbol de Piedra)
Laguna Negra
Train Graveyard
Uyuni Salt Flats
Also, it's a good idea to double check the tour is for the right number of days and nights.
5. Don't Go for the Cheapest Price
Cheapest is usually our default route, but we decided to pay a little more for the peace of mind that this tour company gave us. We paid $170 per person for a 4 day 3 night tour, and the cheapest we found was maybe $150 – not a big difference.
They offer different length tours, and I'm sure they would put together a custom tour for a little more if a group wanted to see something different.
6. Ask About Other Fees and Things to Bring With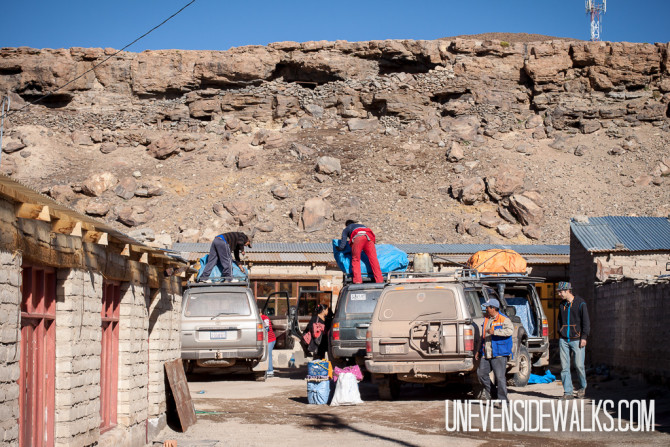 Be sure the tour company explains the itinerary to you and gives you a copy of what is included and expected. You sure don't want to be stuck a few days away from civilization with no water to drink!
They usually provide all the meals, water, and a few snacks for the entire trip. We always bring a few things of our own too, just in case. Our accommodations were very nice (but simple) and included a bed, pillow, clean sheets, and blankets. No need to bring a sleeping bag.
Our tour price didn't include the entrance fee to the National Park ($22 each) or the entrance fee to the hot tub ($2?).
A Few More Things to Expect:
The popular tour companies should be able to speak English, but the drivers and cook probably won't.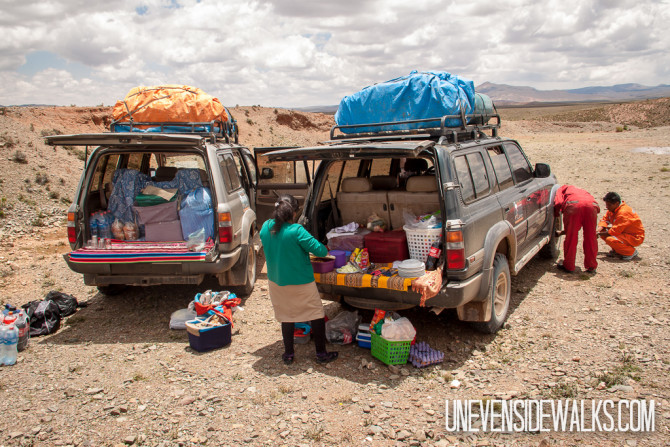 The normal tour group has a driver, cook, and 4 passengers in a Toyota Land Cruiser. We were with a 2-group convoy, so one car had that arrangement, but ours just had a driver and 5 passengers. It was the same space for us, but Torre Tours were really fair and gave us a discount because we were sharing the cook with the other group and had extra stuff in our car.
There was some confusion about how much water they would provide to each of us, so be sure you bring along an extra 2 liter or gallon water bottle for yourself. Also, bring your own TP for good luck!
Be sure to prepare your stomach with some probiotics or yogurt beforehand because the food might not be as clean as you're used to. Also, throw in some Imodium to control your stomach if you do get a food bug and the next bathroom is 5 hours away.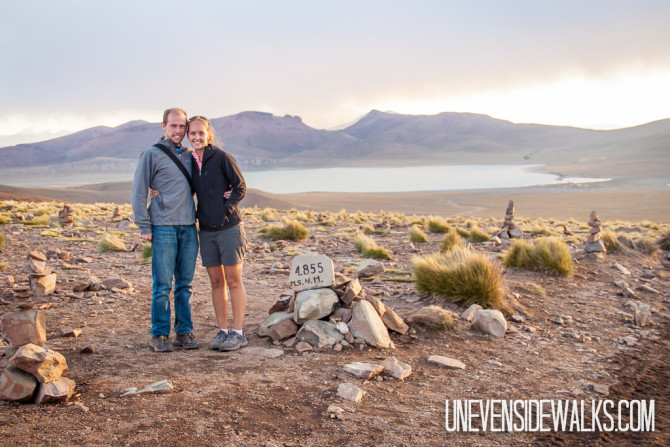 Plan a few days for your body to adjust to the high altitude before leaving on a tour. Tupiza is at 9,500 feet, and the tour reaches 15,500 feet – higher than any mountain in the continental US!
All tour groups stop at hotel/dorm buildings at night along the route. Some rooms are shared and some are private. You get what you pay for. The accommodations are usually rustic, chilly, and might not have electricity or water all the time.
Be sure your backpack is packed well because they all get thrown on top of the vehicle and strapped down under a tarp!
Accidents do happen, as with any long road trip, and aren't always the fault of the company or driver. We stopped to help out another tour group whose wheel bearing had gone out. It delayed us a few hours, but we were glad to help out at the top of the 15,000 foot pass.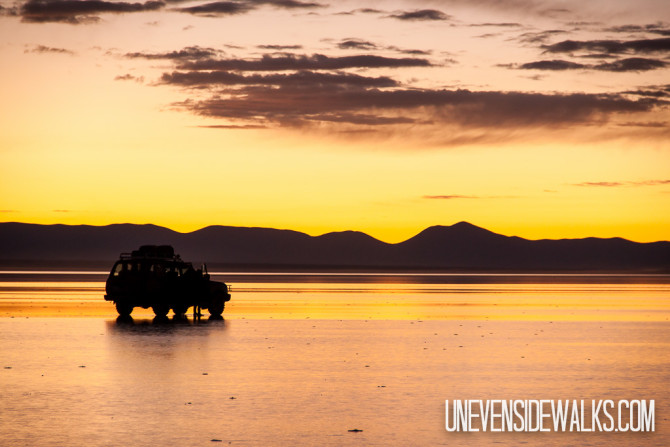 Enjoy Your Trip!
We hope these tips help you pick a good Uyuni salt flat tour guide company!
Click here to read about our trip and why the Uyuni Salt Flat tour will never be overrated.
If you make it to the Uyuni Salt Flats, be sure to hashtag #unevensidewalks to share your experience.