Big Cities can be very daunting, especially if you've never been there before. Especially, if you only have ONE day to see it! With this guide you can be time-efficient and discover all the best things to do in Chicago in one day!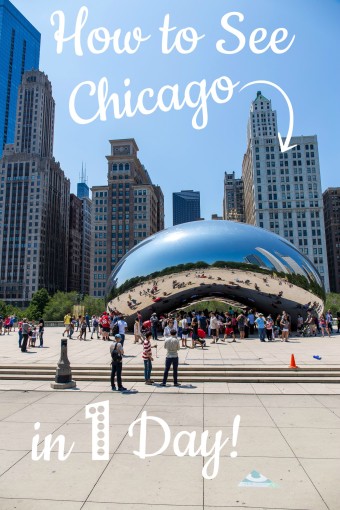 1. The Chicago Bean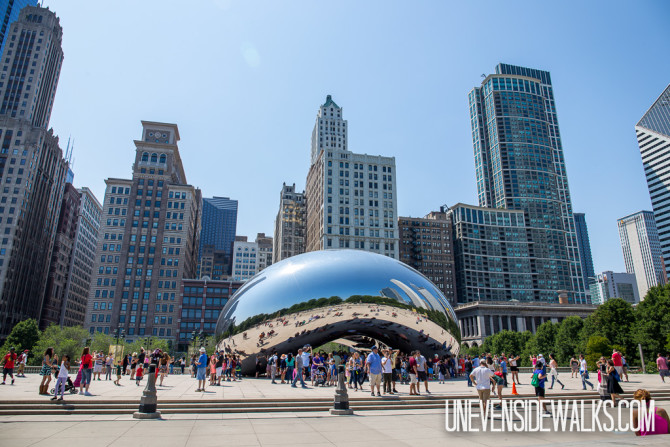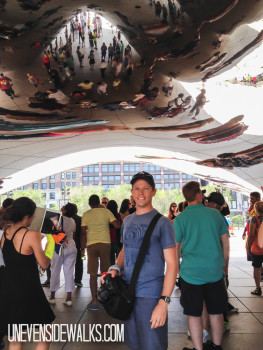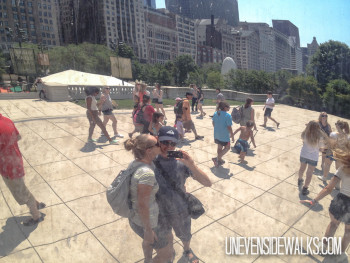 Such a random, but amazing design right in the heart of downtown area. Make sure you get your "reflection" pictures and walk under it. It's really neat! Take your time here – sit in the shade, share an ice cream and watch the crazy selfie action going on all around you. It's entertaining! Even though it can get crowded, don't be steered away, it's really cool and worth seeing. After all, it's one of the top things to see in Chicago!
2. Downtown Walking Tour (2-3 hours)
From the Chicago Bean, you will see big signs that give you a route for a guided walking tour.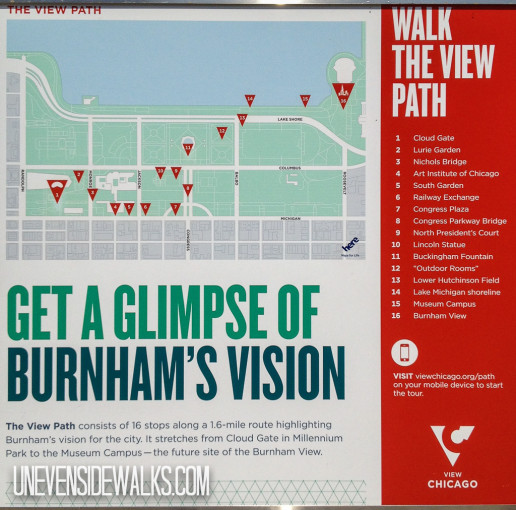 We followed the route and saw lots of neat statues, fountains, buildings, and gardens! Don't forget to do a little geocaching along the way! There are SO many! There are lots of great cafe's along the way to find lunch at too! If you leave some time, you can even go rock climbing at the park!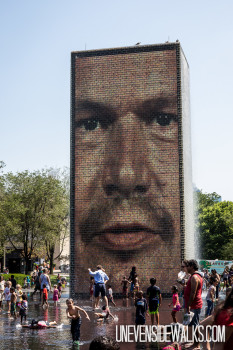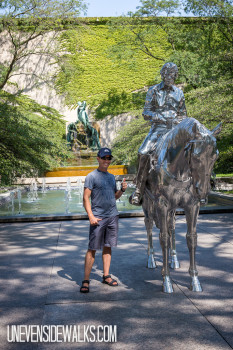 If it's a hot day out, be sure to check out the splash pad where you can get your feet wet and cool off with the stream of water coming out of the person's mouth on the huge screen.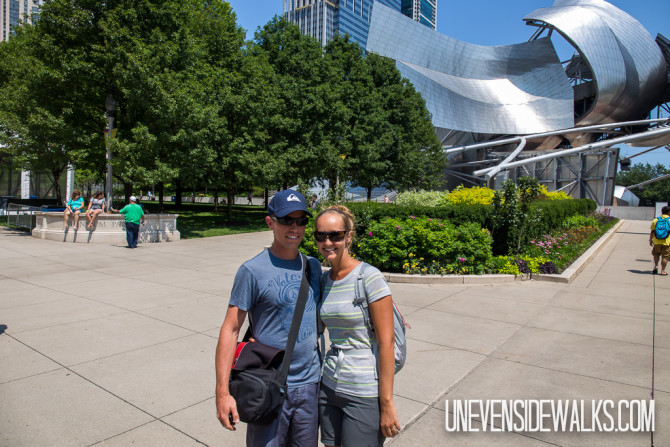 This HUGE fountain was just beautiful! It's definitely a work of art.

3. Sunset Kayaking Along the Chicago River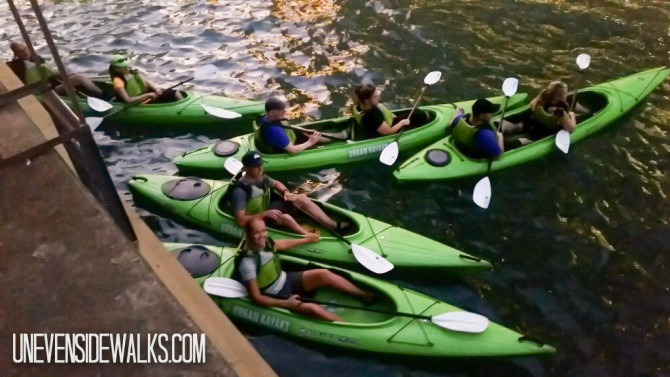 Kayaking on the river was a perfect way to end our day in Chicago, not to mention a fun way to get some exercise! We had a beautiful sunset tour, kayaking along and watching the city come to life at dusk. Absolutely gorgeous! The riverwalk is one of the most beautiful areas in Chicago.
4. Explore the City Lights at Night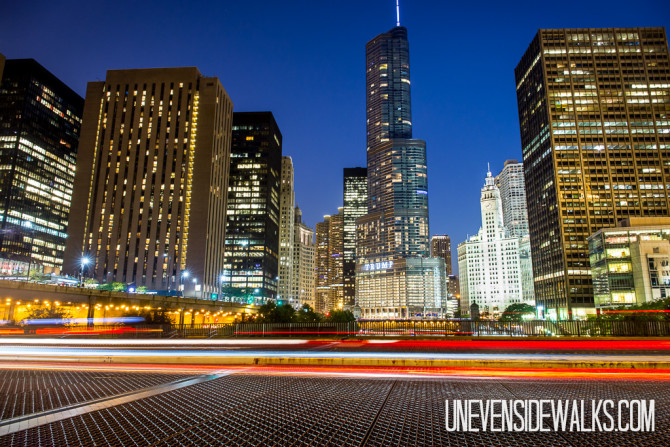 Chicago lights up beautifully at night. It was so stunning to just sit and watch the twinkling lights and the moon rising up over the skyscrapers!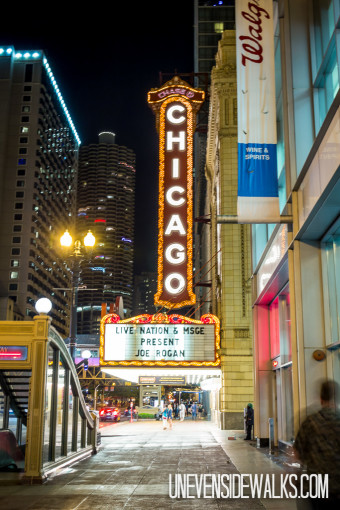 Tips for Getting Around: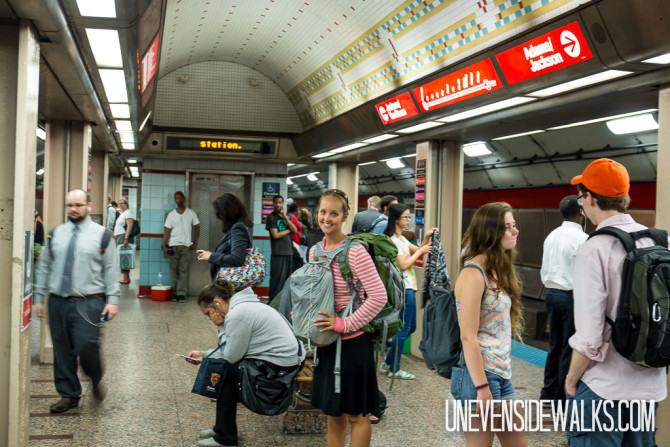 Use the subway, it is very easy to get around and pretty cheap too! If in doubt, ask someone about where you want to go. People are very helpful! Also download the Pocket Earth Map that I use, it's invaluable, and works offline when you're 20 feet underground in the subway tunnels!
The best Chicago travel hack we found: The subway goes directly to the airport! No need to flag a bus or pay a $50 taxi; the subway only costs $2.50 and is very easy to use.
Great Budget Option for Sleeping:
Wrigley's Hostel is right by the Cubs Stadium, on the North side of Chicago. It was a cheap option for the area, had new furnishings, and also a great breakfast! It's only a 1 minute walk to the subway – very convenient! If you plan it right, maybe you could even see a Cubs game at the Wrigley Stadium! (Be sure to book your room early because this place fills up on game nights.)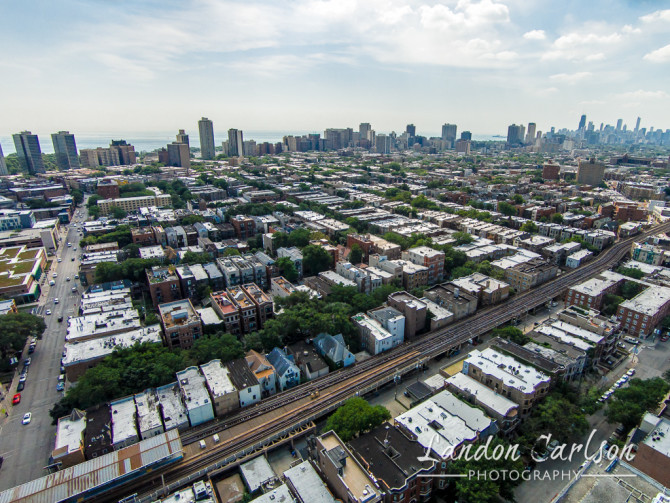 Check Out Our Aerial Footage of the Cubs Stadium!
Chicago is a beautiful city, and there's plenty of things to do in one day! We were very impressed with the buildings, the brickwork, and overall style! Have you been to Chicago? What's your favorite part?