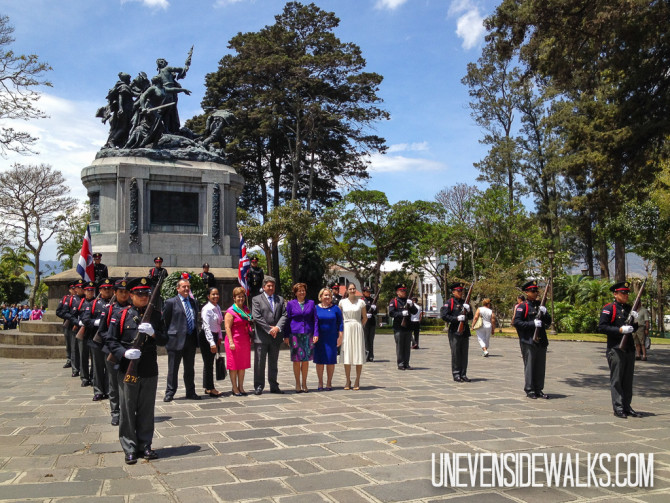 Since the country of Costa Rica doesn't have a royal blood line (nor an army), they jump on the bandwagon and celebrate the royalty of England. All over the country they celebrated the Queen of England's birthday with ceremonies and orchestra performances as tributes. Who would have thought!? I was in the right place at the right time just as one of the ceremonies was starting!
I knew something funny was going on when I saw a dozen military people with rifles and some really tall Ticos (Costa Ricans) in suits. The locals here aren't usually tall, so these seemed like pretty important people. And to top it off, there was a dude flying a quadcopter just like mine taking pictures from the air of the whole thing!
I didn't have mine with or we could have done a formation-flying salute.

I've gotta check this out!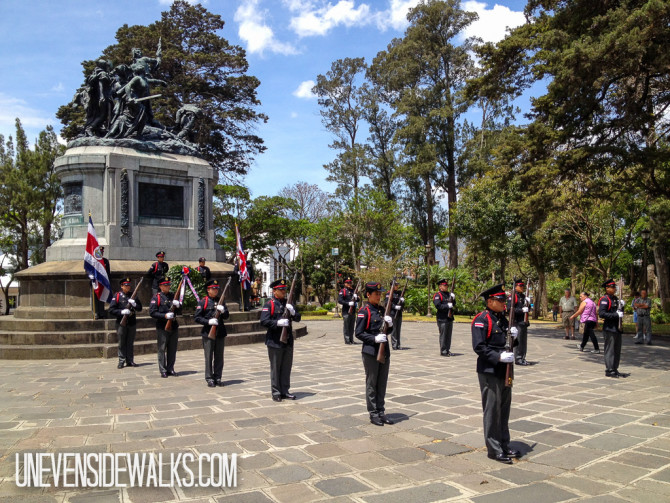 The impromptu orchestra started up in the middle of a quiet park, playing a solemn slow song. The soldiers with their rifles marched toward the National Monument forming an aisle, and 2 soldiers solemnly brought a huge wreath and set it by the monument statue.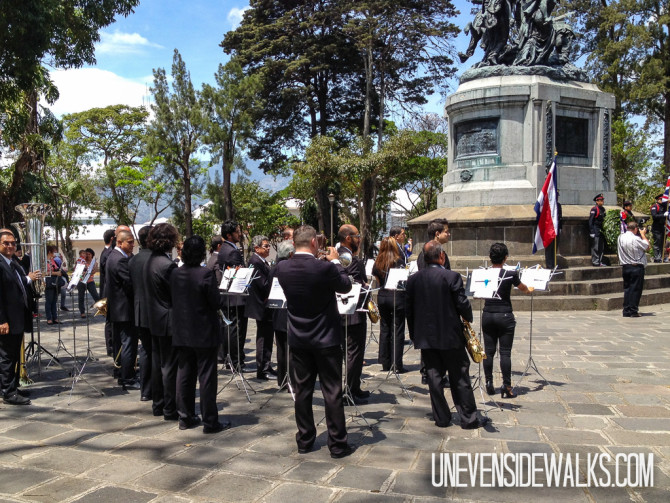 Pretty formal stuff!
I asked some guys and they said it was an offering for the queen, so I thought the queen was the star of the show. Pretty bummed I didn't get to see her, but I guess her ambassador was pretty important too.
They bumped up the music with some marching tunes and everyone felt like there were in England!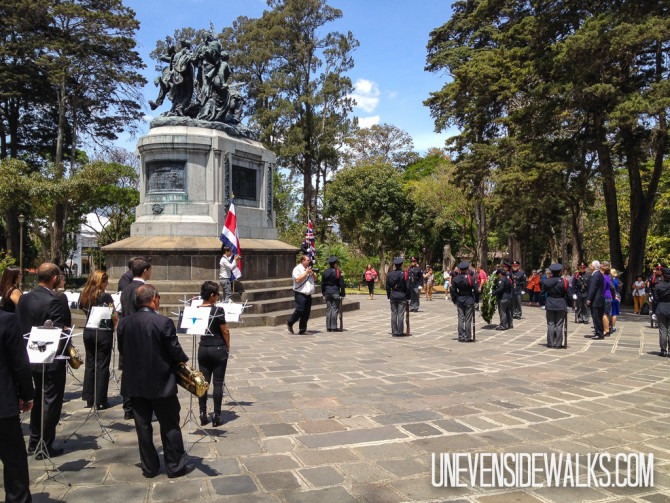 You never know what you'll see walking through downtown San Jose! Maybe I'll see Enrique Iglesias when he comes here next month on his concert tour.