I've been itching to go diving for the past 2 years but I'm glad I waited until we got to Bocas del Toro in Panama to dive in paradise! Nothing more appealing than clear blue waters! After hearing so much about the amazing coral diving, I was pretty excited! La Buga Dive and Surf school was the perfect choice for diving in Bocas Del Toro!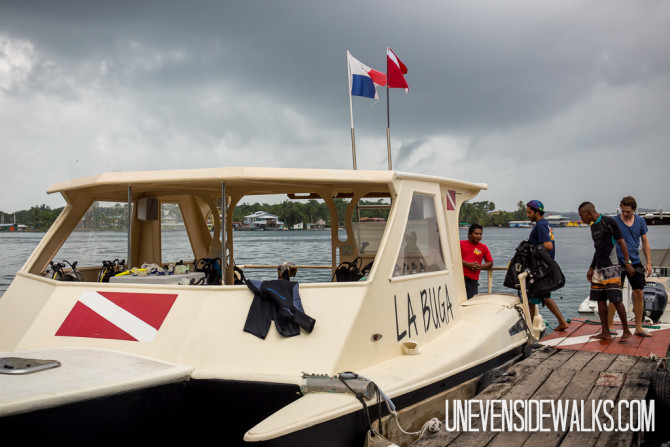 SCUBA Diving in Bocas del Toro
The islands of Bocas del Toro are beautiful on land and from a boat or plane, but the real beauty lies below the water! The colors of the corals and fish are so bright they look painted-on. With the weather looking like soup during our entire stay, I was excited to see the colorful life underwater.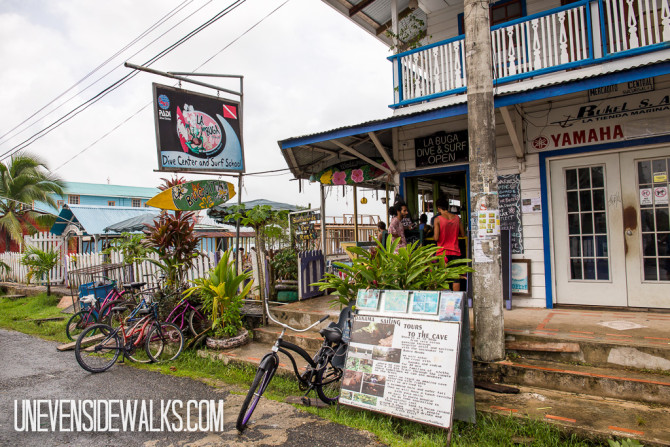 The La Buga Dive Center caught my eye because of its friendly ambiance with a "college town" feel to it. Its PADI dive students were studying on the deck by the boats with their motivation right in front of them. Some were a few chairs down the dock getting some grub at the La Buguita restaurant. I connected well with the laid-back ambiance of the staff and instructors. There was even a toddler sleeping in a hammock with all the raucous!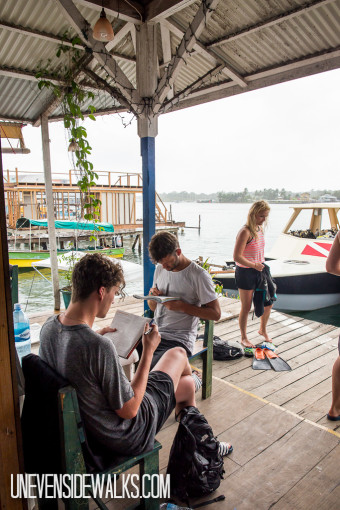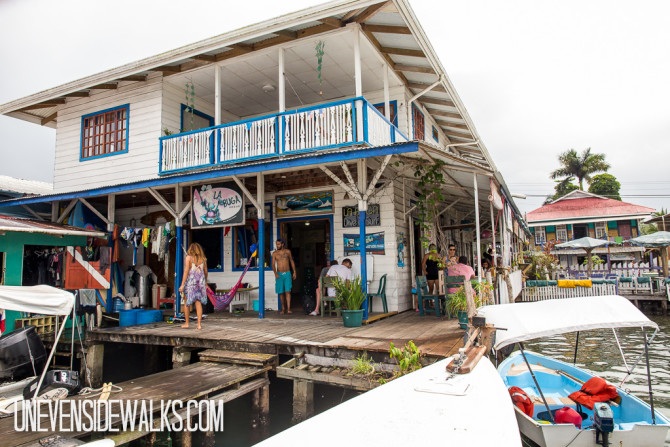 It is a 5-star PADI dive center, which means the company has safety-minded instructors certified by the leading international scuba diving training organization, and they also have a responsible attitude toward the ocean and preserving the wildlife.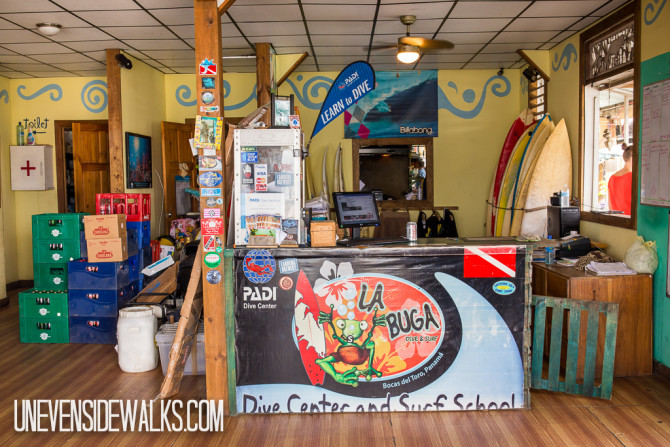 We all hopped on their new tri-hull boat and were on our way for a 2-tank dive. Super excited! Even though the waves weren't too big, I was surprised how stable it was.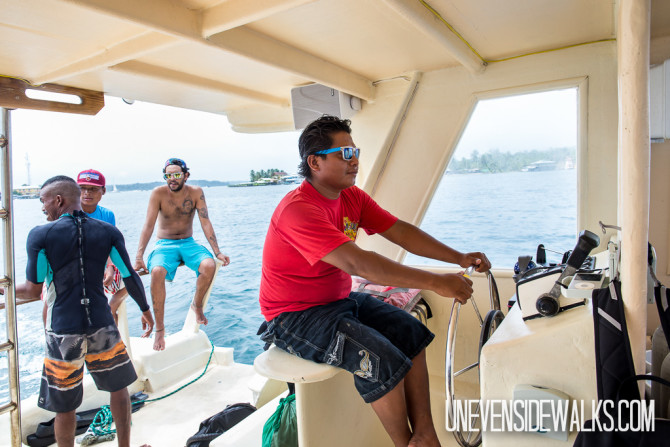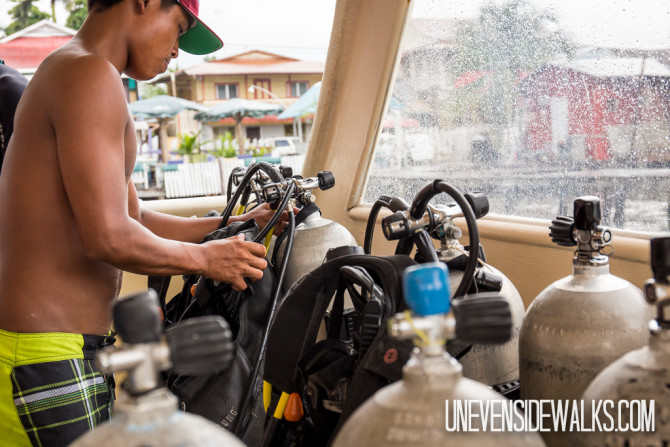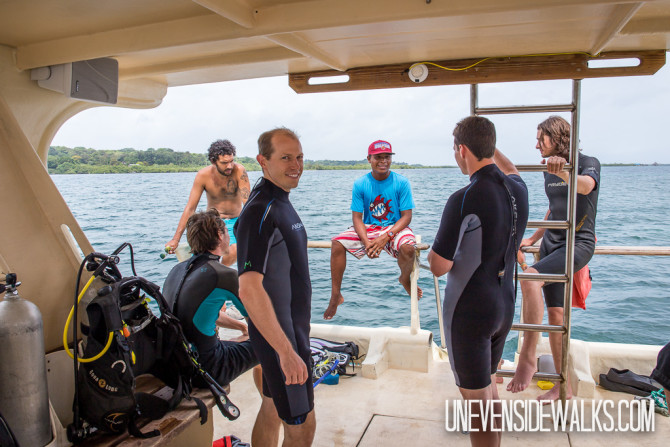 One final check from my partner and in I jumped!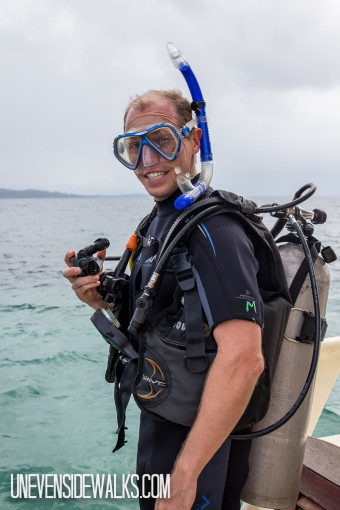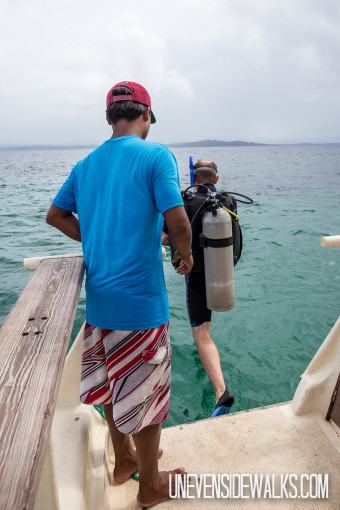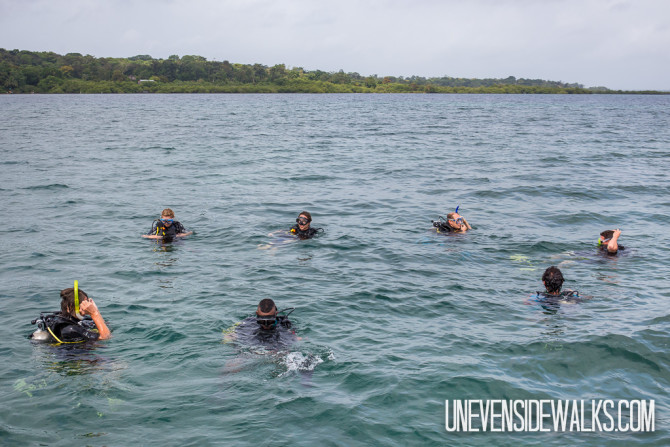 First Dive: Casa Verde (Green House)
No, there aren't any greenhouses to see on this dive. There's just a green house on the island nearby that they use as a landmark for the dive spot, haha.
The dive spot is a 20-40′ deep coral reef that stretches out further than we could swim. The colors of the corals ranged from bright yellow to fire orange and deep blue. My hand brushed against one of the bright orange ones called fire coral and it felt like it was on fire!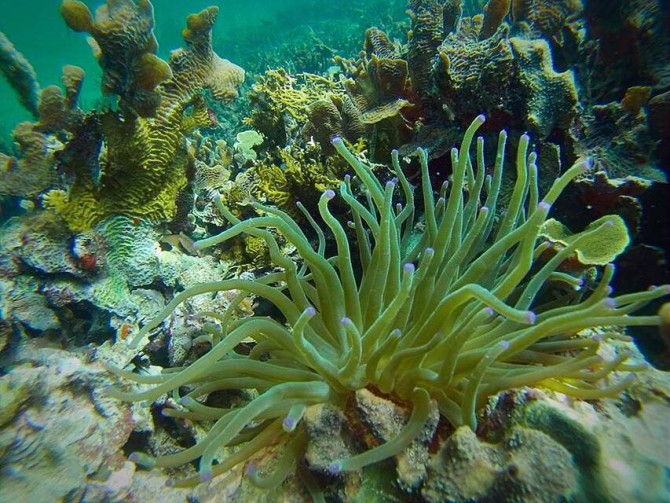 We saw a few large schools of fish with bright yellows and blues. I loved how they were undisturbed by our group and just swam around us like we were big rocks in their home.
I was always looking between the corals for the creatures hiding in little holes. They're pretty good at staying camouflaged – always a challenge. There was way more fish and sea life to see than I expected!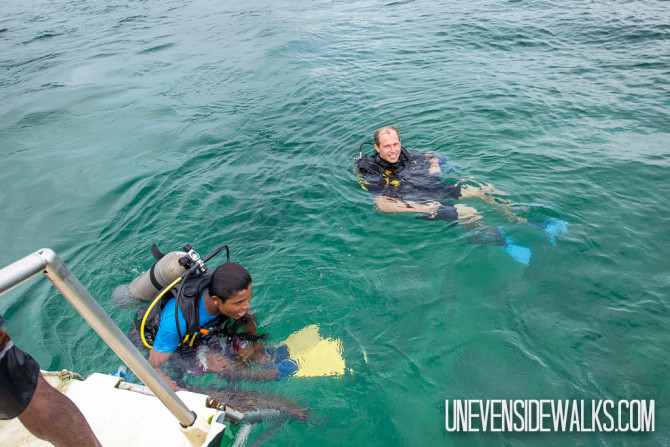 Second Dive: Pandora
This dive spot was another beautiful reef, a bit deeper than the first, at 60 feet.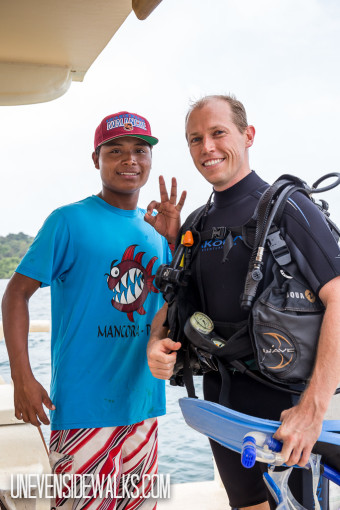 Here there were hundreds of brittle stars of all different colors climbing on the corals. We saw a green moray eel hiding in the rocks with just his mean little mouth sticking out. Their ugly faces always give me the creeps, but luckily they stay in their holes!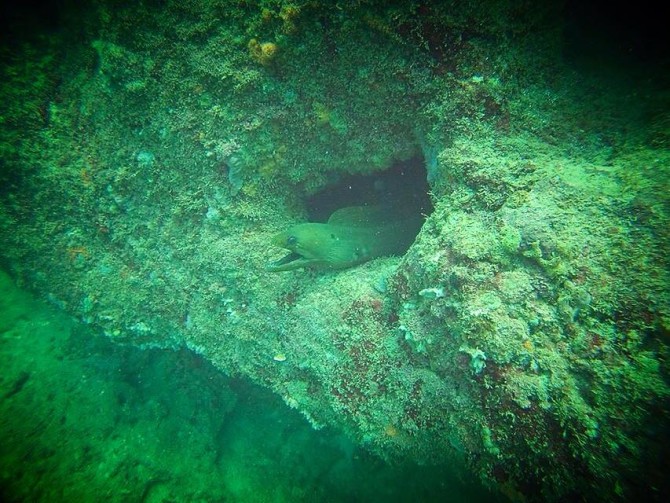 There also were a few Lionfish parading around their bright zebra stripes. They remind me of a peacock because their fins look just like feathers. The Lionfish are an invasive species in the Caribbean because they have few natural predators and the tips of their fins are poisonous.
I pointed one out to a dive instructor under water and using his mime/charades skills he told me that they hunt them and they're good to eat. Be careful for the spine tips though!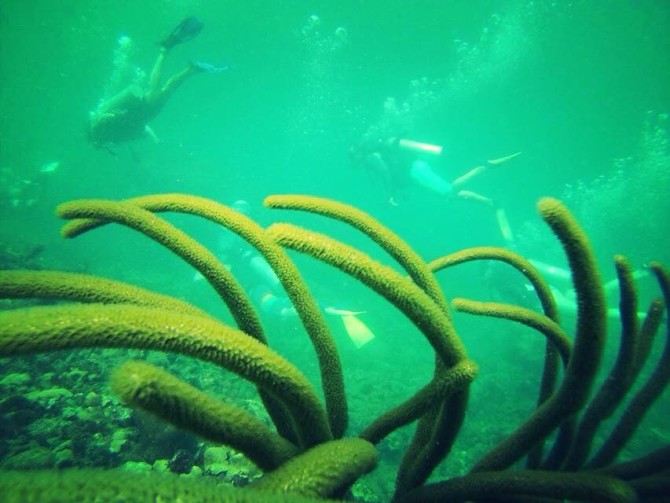 The ocean was so alive, from the big schools of fish to the little animals crawling in all the coral holes. I could have stayed in the water for hours just watching them all cruise and wiggle around.
I fell in love with diving again!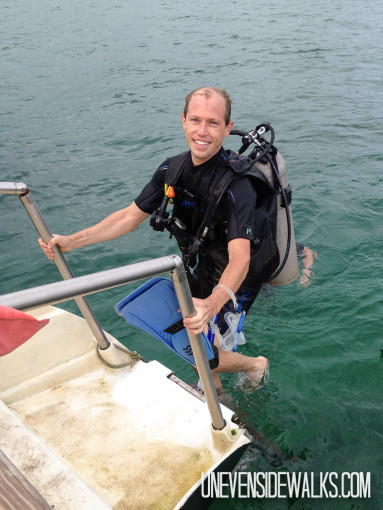 This was the first time for Alyssa to go with me on the dive boat, so maybe next time she'll be game to get PADI certified herself!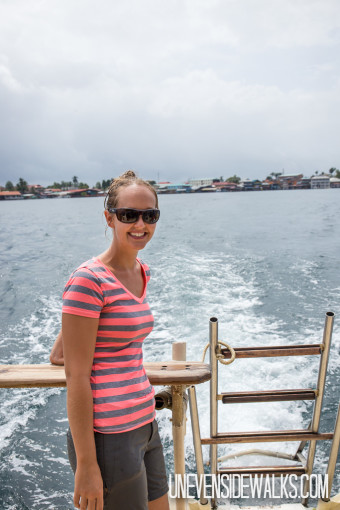 Special thanks to La Buga Dive and Surf for a beautiful diving experience and for the underwater photos!