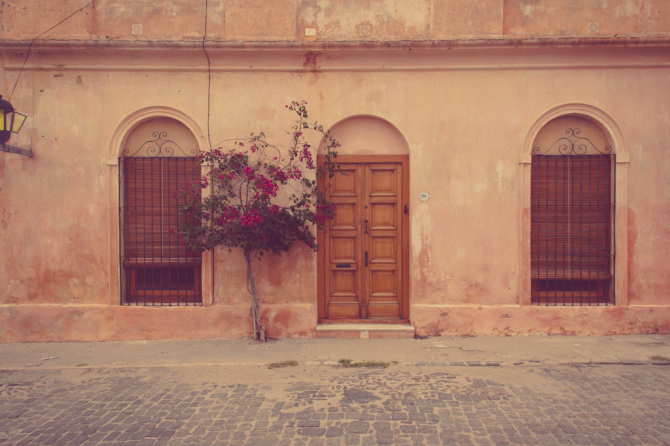 Walking down the old streets of Colonia de Sacramento in Uruguay was like taking a step into the ominous past of this colonial settlement. The cobblestone streets and brick buildings were probably hundreds of years old. I half imagined people to be walking down the street wearing top hats and big hoop dresses.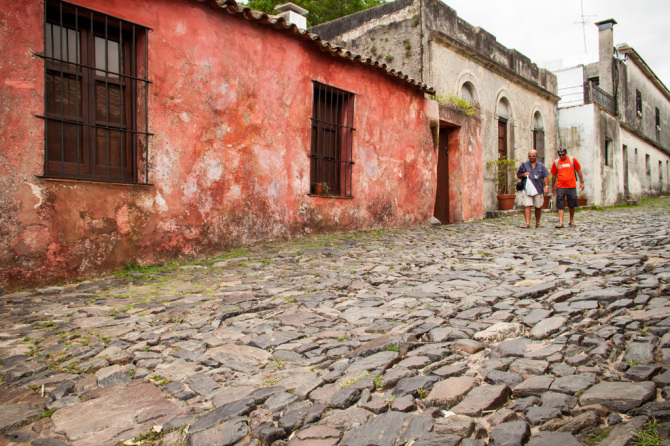 Colonia de Sacramento
It was founded by Portugal in 1680, and has had a rough history of takeovers. A chunk of the old city wall still stands, complete with a drawbridge and moat to keep the attackers out of the city. The cannons used to defend the city still keep watch over the crumbling walls. I could just imagine the citizens defending the city against the Spaniards and pirates!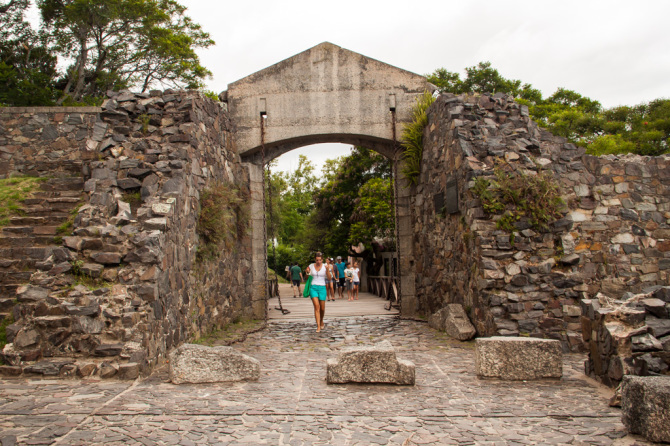 The modern city has built up around it, but this old portion has been preserved and maintained and still has the feel of a history book, just like it would have been at the turn of the century.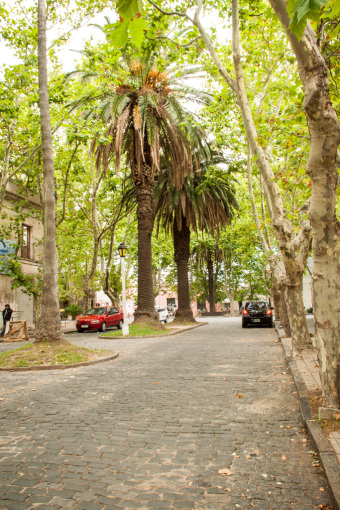 The tree-lined streets and friendly atmosphere is always inviting. The cafés on the street corners are a great place to relax and enjoy a nice steak, just like Uruguay is famous for!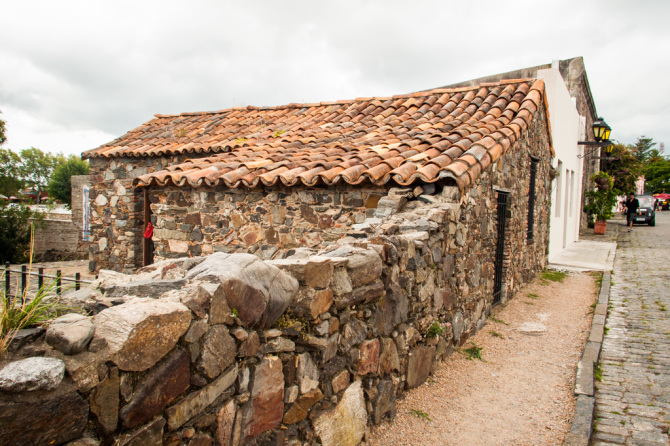 The Famous Colonia de Sacramento Street Lamp Picture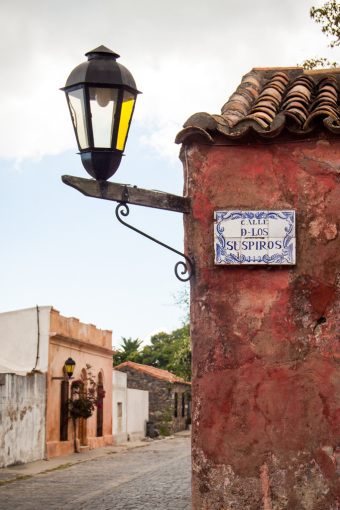 We were excited when we found this awesome street lamp wandering through the city. It had so much character, and sort of represents the antiqueness of the city in one photograph. It was definitely the coolest thing to take a picture of in the city.
Only a few days later we found that everyone else had taken that same exact picture! The exact same lamp from the exact same angle! Every art shop in Montevideo we stopped in at had a painting and photograph of that same exact lamp for sale. How did they know which one I had taken a picture of?!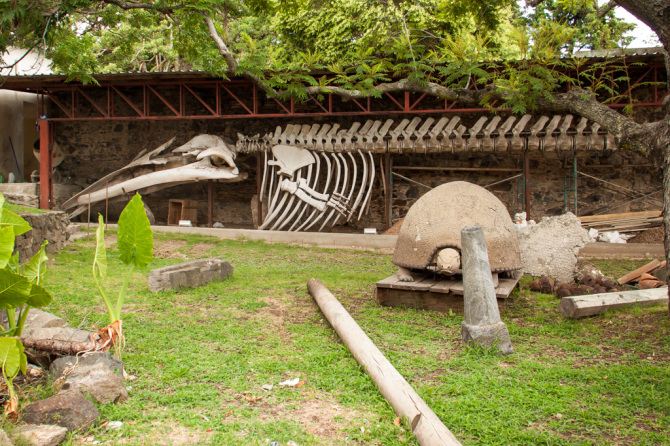 A whale skeleton, what? We stumbled upon the strangest part of the city looking for a few geocaches around the city. The small blue whale apparently got stranded outside the city and died. Not quite as exciting as find a fossilized skeleton, but pretty cool and strange just the same.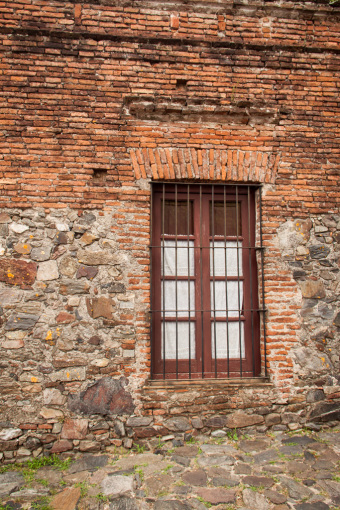 I love all the textures in the city. The bricks, cobblestones, and roofs give it a sharpness that look sweet in photos! It's an awesome city for photographers because there are so many unique buildings and angles to explore. I loved the vintage feel of Colonia de Sacramento, and hope they keep it the same for people to explore for generations!
Sound like a fun place to visit? Leave a comment if you've been there!