Happy Friday!
Here's my favorite photos of the week.
Bathroom Mural
Hold your judgements, this is awesome! At a lunch stop on a tour, there was this super-detailed jungle painting inside the one-room stall. The buildings were pretty cobbled together on the outside, but in here they got it figured out!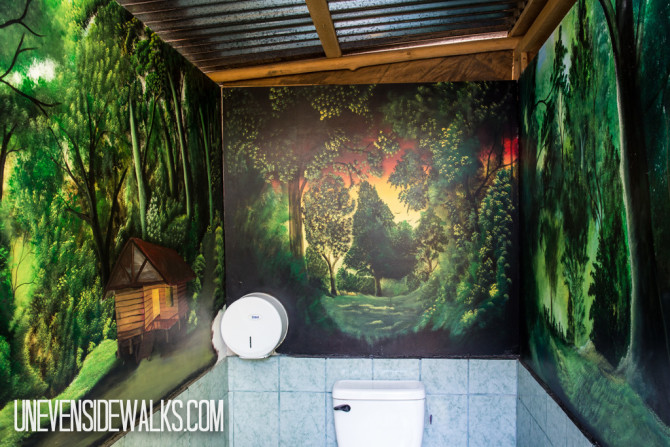 Jungle Walkway Trail at Manuel Antonio, Costa Rica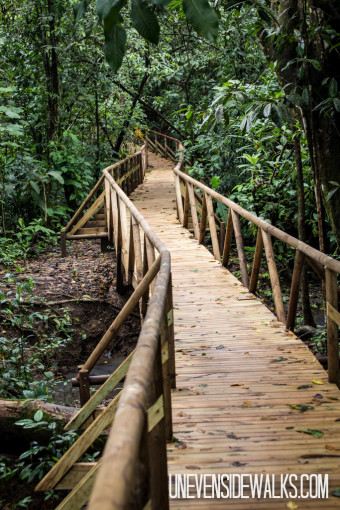 The perfect shoe for hiking around in the jungle.
For the stylish people out there, Amazon has them in over 30 different color combos here.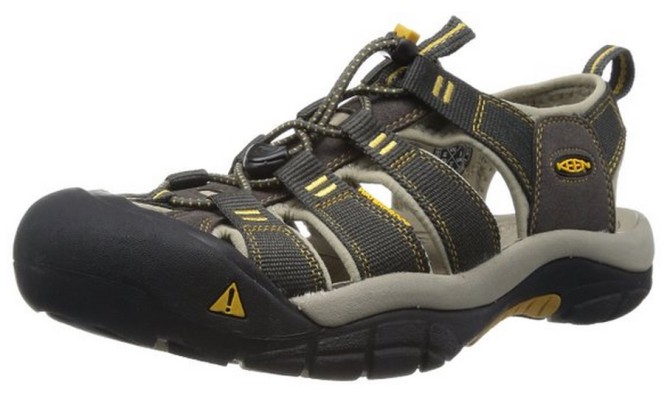 Leaves on the Trail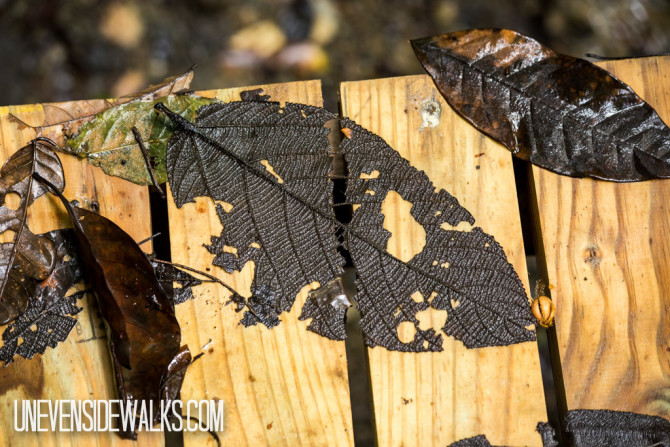 Don't forget to like UnevenSidewalks on Facebook!