Getting started with flying a drone, or anything new for that matter, is always the hardest part. There are so many things to learn – where to start!?
In this article, I'll tell you exactly what drone I use as we travel and how it's worked for me. I'll also tell you about the latest drones that have just come out and their awesome new features. If you're getting started for the first time or looking to upgrade, this article is for you!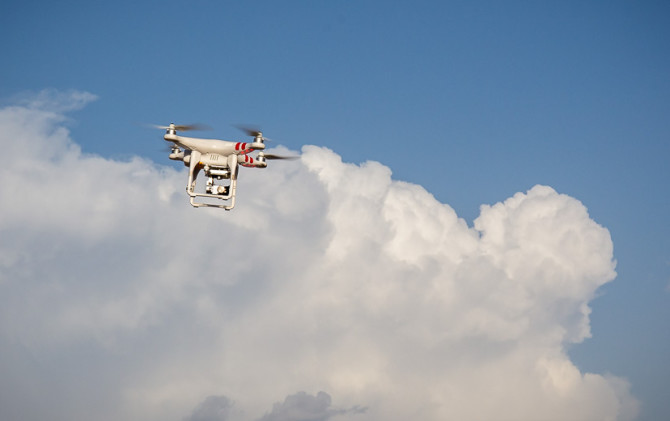 My Drone/Quadcopter Set-up
I have a DJI Phantom 2 Vision Plus quadcopter that has an integrated gimbal and camera. It flies great, takes good photos and videos, and does everything I need it to do. I have logged over 200 flights around the world and have never had it fly away on me or "lost it" in the woods, which is most people's greatest fear.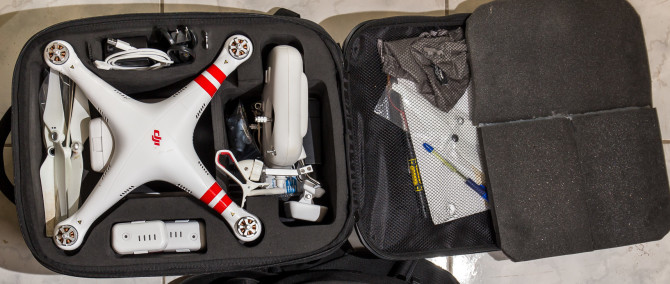 My DJI drone backpack with everything in it weighs 12 pounds (5.5 kg). It has the DJI Phantom Vision 2+ drone, the upgraded remote control, 4 batteries, and the battery charger. I also carry a few spare parts, extra propellors, extra microSD memory cards, controller charging cable, controller neck strap, a glare-shield for the camera, and a cleaning cloth for the lens.
Newer Model: Phantom 3
The newer Phantom 3 models incorporate upgraded cameras and many advanced flying modes, still keeping the proven 3-axis stabilized gimbal. There are 3 different models that have various upgraded features at different price points.
The Standard version is similar to the model I have, but has a better camera with 2.7k video resolution and is advertised as more smooth for videoing during flight.
The Advanced version has an upgraded navigation system that uses more advanced GPS satellites than before for outdoor flight, and also includes a ground sensor for indoor flying. It also has the upgraded 2.7k camera. The wireless camera and control link is also upgraded for long-distance control and, high-speed video transmission with the built-in DJI LightBridge technology.
The Professional version also has the upgraded navigation system and smooth flying, but includes an even better camera with higher resolution 4k Ultra HD video, as well as the DJI LightBridge wireless technology.
Here's a chart that summarizes their main specs: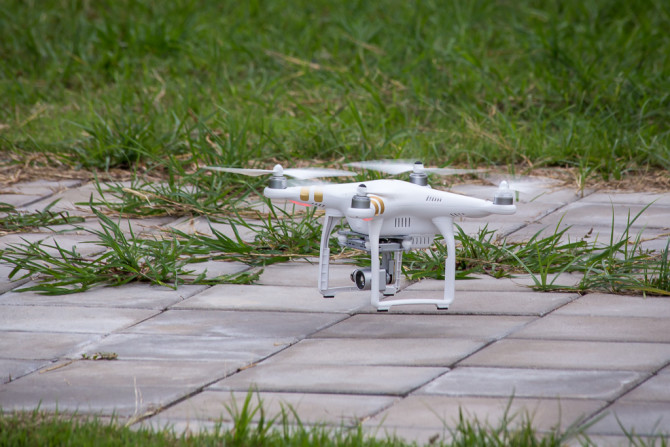 New Specialized Controls
The better cameras by themselves are a great reason to buy one of the newer models, but the Advanced and Professional also come with a brand new navigation interface with new specialized controls for more flight fine-tuning during video shoots.
These include a "follow me" mode where the drone follows the person with the controller as it moves, a "rotate around a point" mode where it rotates smoothly around a point on a map for smooth spinning filming, and a few other more detailed control modes. These new modes don't change the normal controls for the quadcopter, but are activated under a special menu.
These new modes are the next step for great aerial filming, but I've heard mixed reviews about them. It seems to me that they would only work safely and effectively in a few well-planned situations. I haven't used them personally, but I've watched my friend spend a few minutes trying to get the mode set properly, and then he almost crashed it into a tree because it was on "automatic" mode. When a live event is happening, there's no time to fiddle with settings, especially when the flying conditions are complicated or if battery life is critical.
So Which to Pick?
If you're on the fence about which model to get, just focus on the camera quality you're looking for. The 4k video of the Professional model is amazing! But, if it and the Advanced models are out of your price range, the Standard will fly great and take nice footage. Or, you can even get an older version like my Phantom Vision 2+ used off eBay (with caution) for even less. It's got a lot of trust built up in the community, and is a great workhorse.
If you're looking at higher-end video production, take a look at the DJI Inspire line-up. They're awesome!
There are new brands popping up every week, so you may be asking, what about this new "Zoom" brand quadcopter? Well, I can only recommend what I have experience with, and DJI is at the leading edge of this technology. I've flown mine quite a few times, and believe in it and the quality of its images and footage. I know other companies like 3D Robotics and a few Do It Yourself brands are out there that have great products, and maybe someday I'll have a chance to fly more of them!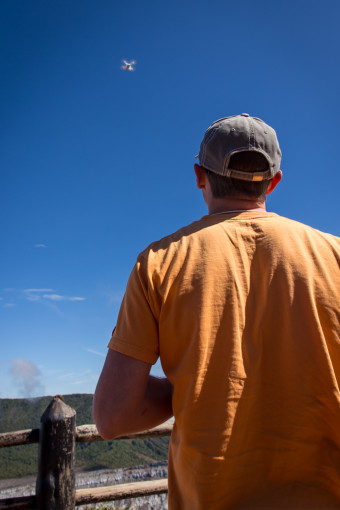 Essential Flying Accessories
These are the accessories that I would recommend for great quality photos and videos.
Quadcopter:
Phantom 3 (Standard, Advanced, Professional) and controller that comes with it
Extra batteries (1-2 extras is ideal)
Spare parts for gimbal
Waterproof cover for backpack
Camera:
Lens glare-reducing hood
Camera ND Filter
SanDisk U1 MicroSD memory card for camera
Getting Started Flying
A drone is possibly the easiest remote controlled vehicle you could pick to fly. It is self-stabilizing, and holds its altitude and position in the wind with GPS satellites. It's effortless to take off for the first time.
As simple as it is to fly, it's also way easy to crash!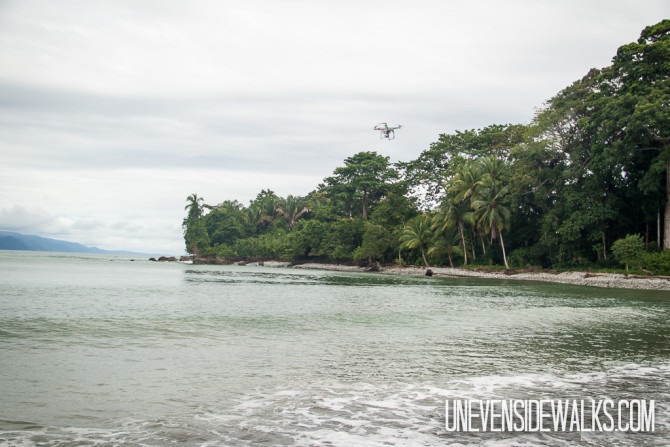 If you've never flown a drone or any remote-controlled airplane or helicopter before, definitely take it easy and start small and simple. I'd recommend actually starting with a smaller quadcopter that you won't cry over when you crash. They are much more forgiving if (or when) you crash, and won't chop things down if it hits something. You'll learn a lot with a small model that will make flying your DJI Phantom much easier from the start.
Once you read through the instructions and calibrate the compass for the first time, take your new Phantom to a flat area with no trees or people around and spend your first 5 flights (at least) following the exercises in the Pilot Training Guide. Get comfortable with how it reacts to simple commands, and how to take your first pictures and videos. Take small steps to build your skills and practice flying in different environments to learn the limits of your new quadcopter.
Flying Responsibly
Stay humble, and if in doubt, call off the flight. I've NOT flown in awesome places more times than I'd like to admit because of either the weather, crowds of people, flight restrictions, or too many overhead obstacles.
A lot of people think that they rule the skies once they open their shiny amazon.com box and fly "recklessly" above crowds of people or near the White House. Learn a bit about the rules of flying where you live before leaving the park or flying above tree-height.
Amazing Aerial Views
Having a drone quadcopter along on our travels lets us get amazing views that have been impossible to anyone before. On our Zapatillo island tour we couldn't see how clear the water was until we looked from the air, then it was like a whole new world! I've finally found something that I'm truly passionate about, and I hope you love getting started with your new drone too!
Send me any questions you have! I love connecting with other drone enthusiasts!