In all our travels we have met only a few married couples traveling together… It is a really special experience and I feel so many couples are missing out on the experiences you can share while married! So I suppose some of this applies for those of you traveling together as friends, but I am writing this from the married perspective.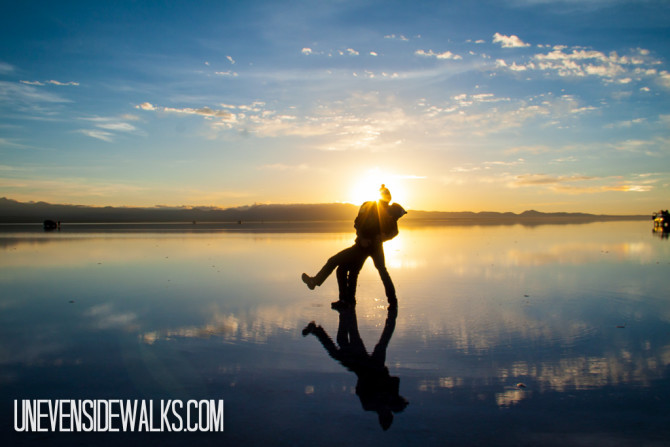 Traveling as a Married Couple – Our Dream Come True
For one, I have the most patient and loving husband. Our time together while traveling has been a dream come true! We enjoy traveling and experiencing everything together and I wouldn't change it for anything! Our decision to quit our jobs and travel meant quite a few changes for us as a couple. Luckily, we have a super strong relationship. We are best friends and just really enjoy being together. BUT…. when you are used to being at work all day and not being together 24/7 it can put a twist on things. I feel we have adjusted really well to being inseparable for the last year.
The biggest change we felt when traveling together was the loss of independence. Before, we each had our own things going on like work, gym, school, sports, etc… We each had a car, and could just run to the store to get something or across town to see someone when we wanted.
Independence. Gone.
When we started traveling, all of a sudden we were going everywhere together and doing everything together. Everything. We went the same places together, ate every meal together, always sat next to each other on buses, one watched the bags while the other went to the bathroom. You get the idea. We even shared a phone, or didn't have one at all. In many places we went, there would be weeks where we wouldn't lose sight of each other for fear we'd get separated and not find each other.
Don't get me wrong, we both wouldn't change it for the world because it brought us so much closer, and we have learned to adjust. It's our dream come true to be together all the time, we just had to learn a little along the way!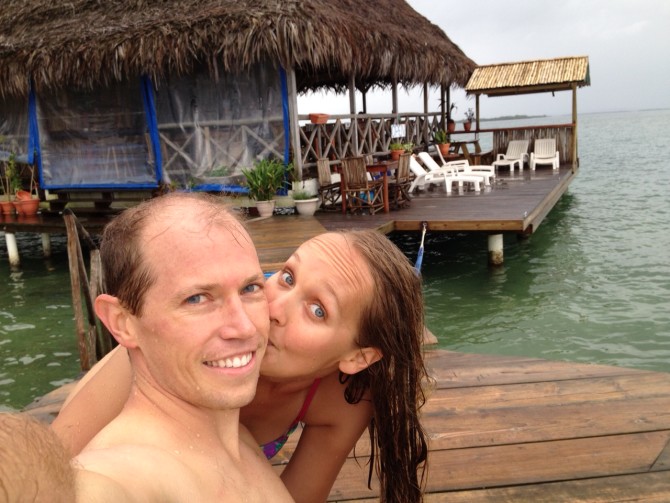 Some Tips for Adjusting to Life on the Road, Together 24/7:
Make Other Friends
Meeting new people is crucial. Having a nice conversation with another person or couple lets you see the social side of your spouse, tell jokes, and make new connections. It always helps to relate to someone else's experiences and feelings. When we were at home working we would get to the end of our day and have lots to tell each other or at least conversation to make about our day. When we are together 24/7, we often run out of things to say or to just get tired of talking to the same person. Chatting with other people gives a new topic of conversation and new ideas or things to do! So, we try and always sit in the common area in a hostel and chat it up!
Be Strong in Your Strengths
In order to gain a little independence, we found that if we each focused on our strengths then the other could trust that something would be accomplished or not have to worry about it.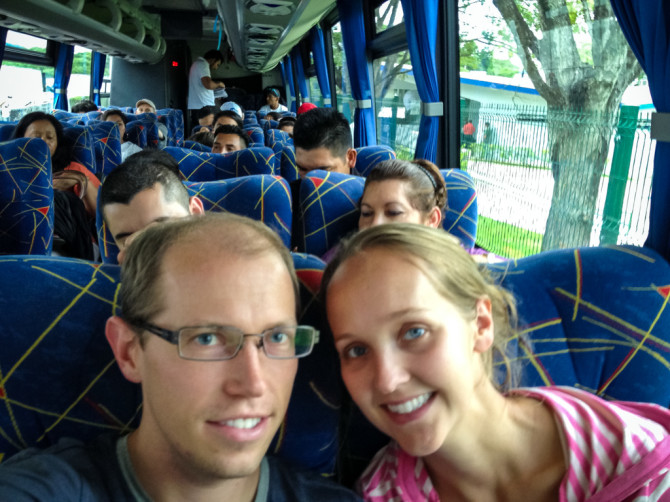 For instance, I am terrible with directions, and thankfully Landon is very good with maps and directions. I like being able to trust him when we first get into a new town. However, I always try and learn where we are so I don't get lost myself. I have a knack for remembering names of towns, cities, numbers, and people rather well so I use that as my strength. It helps us get around smoothly, remember people's names and connections as well. Whatever the strength is, making each other feel confident is a very important attribute we've learned along the way that strengthens our relationship.
Help Each Other Out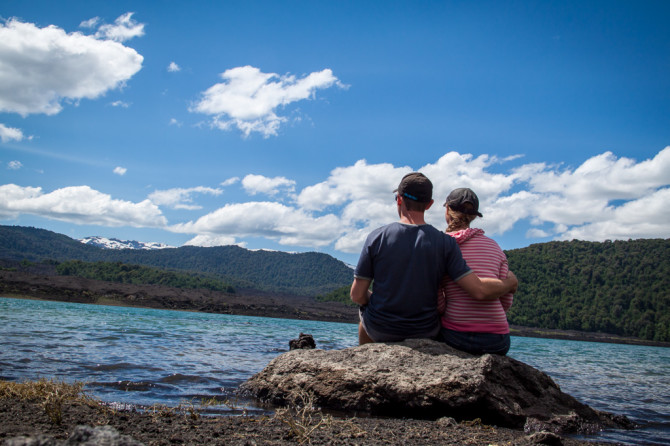 One tough part of being together constantly is that we see every step of our spouse's lives. We both know we're not perfect, but always being together leaves nothing in the dark. If we help each other out in tough, stressful, and unfamiliar situations, then we'll both get through it better. Usually, one person is better at something, but that doesn't mean the other one just sits down and watches. There's always something to do to help out. There's a saying that a team will perform better than one person alone, and that's true in marriages too!
Compromise
Well, compromise is important in any marriage whether traveling or not. From our experience, we feel like compromise is the #1 key to keeping a relationship happy. Everyone always jokes that the man just does whatever the woman wants. "Happy wife, happy life," and to a point it's true, haha. But really, each person has things they want to buy or would like to do along the way. Especially while traveling, each of us has an expectation to get something from the experience. Traveling experiences are very personal. Compromising with each other really helps us both experience what we want and need for our personal growth and still enjoy it together.
Dealing With Moods
Not only girls have mood swings, guys do too! Well between the two of us I win the most moody prize but seriously, traveling can make you moody! The key is to recognize when someone is having a bad mood and just take time to smooth it over (usually ice cream works for me hehe). But what I mean is, take a few days to slow down. So much continuous going and doing is exhausting and can lead to a bad mood.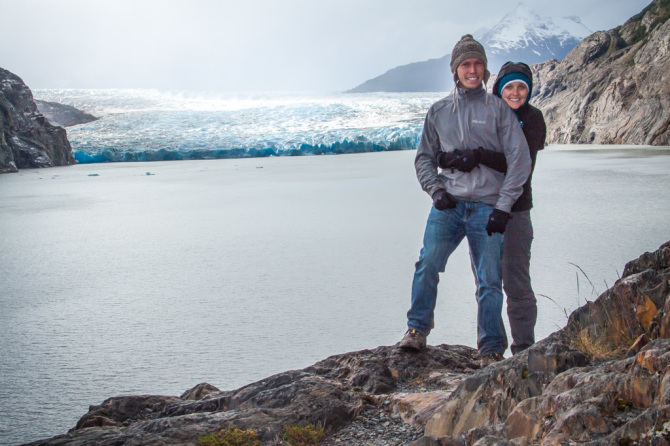 It can be hard when one person is all excited to go see and do everything and the other is burnt out. Usually we are always opposite (of course) so when I'm feeling chipper, Landon is feeling worn out. When he's excited about something then I am feeling tired. But, helping each other realize our moods and figure out what needs to be done really keeps it peaceful between us and helps us respect each of our needs more.
Alone Time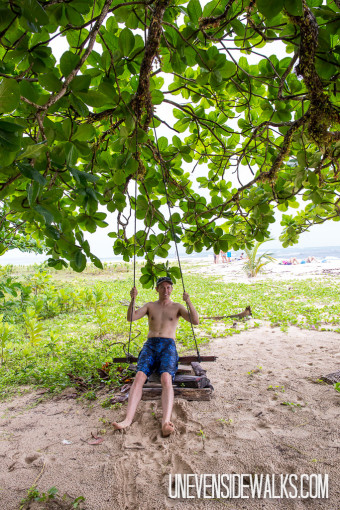 By alone time, I mean even something simple like going into another room and reading a book is really helpful. Sometimes being together all the time and usually in cramped hostel rooms leaves a feeling of suffocation. Sometimes there is just not enough physical and emotional space. This can leave a feeling of irritation and that just feeds into other annoyances. It's important to just have some alone time and then regroup later. It's ok, it doesn't mean anything is wrong, just a little time to think our own thoughts. That's all ;)
These are just a few tips and ramblings about what has helped us to travel as a married couple. I hope those of you married couples traveling out there find the richness in experiencing adventures together like we have!
Leave a comment if you have some ideas to add!