I guess I've always been one to live a little outside the box. I never really realized how much until we chose our honeymoon destination.
Guatemala.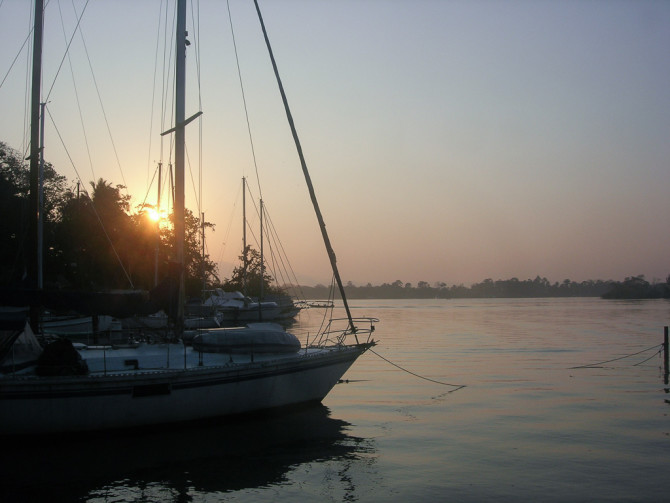 "Are you guys trying to get yourselves killed?" "That's not a very romantic getaway!" "Your really think your new wife is going to enjoy that?" "Guatemala Honeymoon?" Oh yes. We heard it all. It's amazing how incredibly narrow-minded people are.
We knew we didn't want a typical honeymoon destination because they are crowded, expensive, and so typical.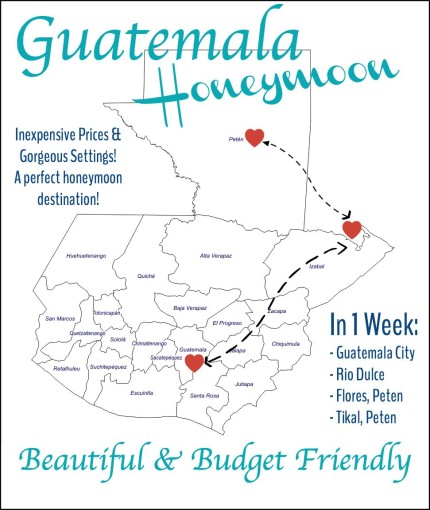 And just so we are all clear, my new wife was thrilled about this trip and I didn't have to do any convincing. She was more excited than if I had suggested Hawaii or the Bahamas. Who knew I would find someone as up for adventure as myself?
She says she just wants to be close to me, wherever I am. So sweet! It must be true because now, many years later we are enjoying life on the road and she still kisses me every chance she can.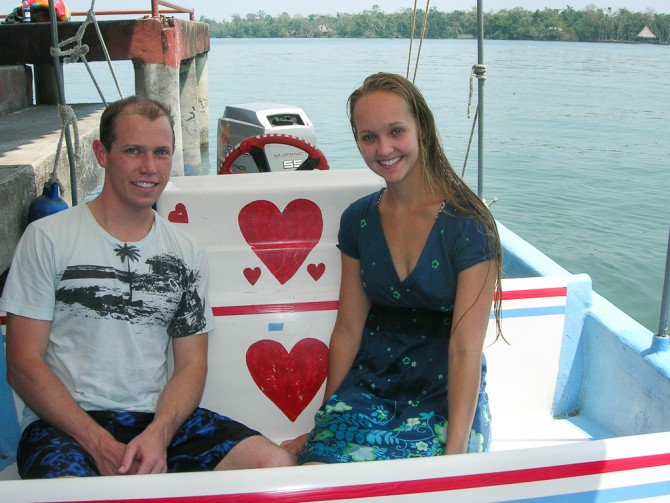 Ok, enough lovey gushy stuff. But that's what honeymoons are about. We NEVER regretted our "crazy" honeymoon destination choice and still recommend it all the time. You'll see why Guatemala is so amazing.
Day #1 – Guatemala City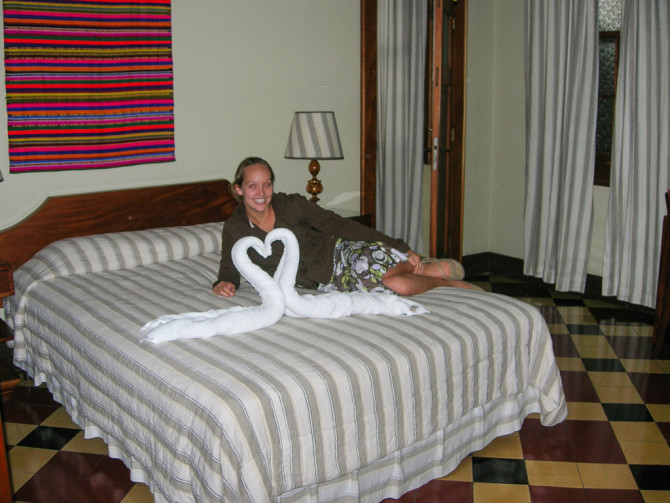 We left for our honeymoon right after the wedding since we only had a week off. We flew into Guatemala City excited to be married and on our honeymoon! We were a bit exhausted to say the least! If we did it again, we would probably get a hotel close to the airport rather than flying out the first night. At this point, you can hardly believe you're finally married, and the last thing you want to do is hop on an airplane. 
We didn't have much time to tour around the capital, but really enjoyed some of the local markets and food. A local friend we made showed us to a beautiful hotel in a nice part of town. Just like all large cities, there are good parts and sketchy parts. Just be careful and check out good recommendations. TripAdvisor is a great place to look for things like that! 
Day #2 and 3 – Waterfront Cabin on the Rio Dulce River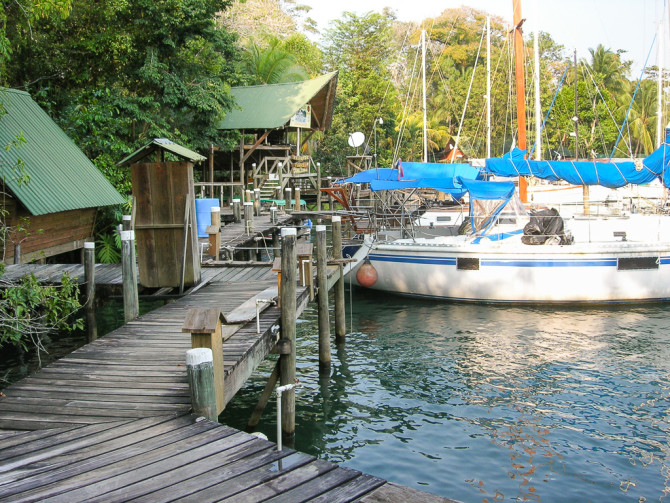 We took an early morning bus from the capital out to Rio Dulce where we had a bungalow booked right on the water. This was the only place we booked before we left because our plans are so spontaneous! The hotel we stayed at was called Hacienda Tijax Ecolodge and Marina and their rooms are as close to the water as it gets. We basically had the place to ourselves and our days consisted of drinking smoothies in the pool, watching sunsets on the dock, reminiscing about our wedding, relaxing, and delicious morning breakfasts!
Day #4 – Castillo de San Felipe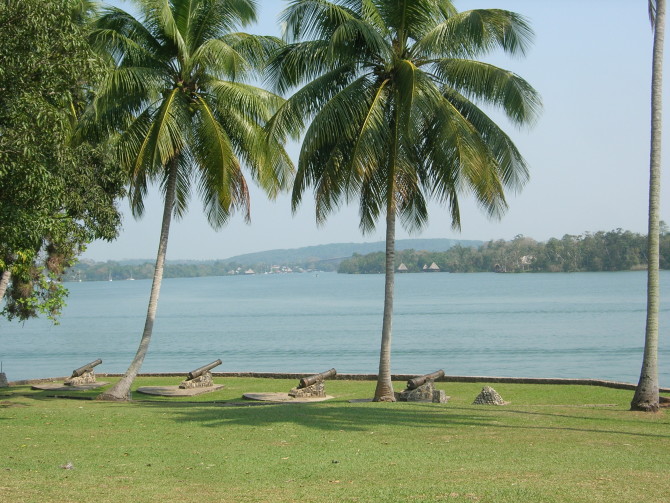 One day in Rio Dulce, we took a boat tour out to a castle called Castillo de San Felipe. This is where they used to protect the river entrance from Pirates of the Caribbean. Cool, right? There was no one else around and we explored the castle grounds imagining what it would have been like to hear the cannons going off with a mini-war taking place. Good thing there weren't any pirates around – it looked like a tough place to defend with only 10 cannons!
That afternoon we headed north to an island called Flores in Petén. We had a beautiful hotel that overlooked the water on the sunset side of the small island. It was our little paradise! We felt like we had discovered a secret that no other honeymooners had ever found! 
Day #5 – Tikal Ruins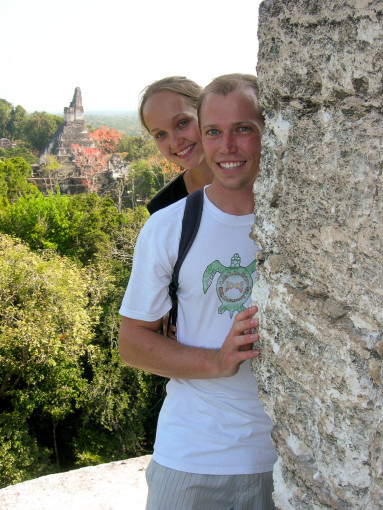 From Petén, we booked a tour to visit the Mayan Tikal Ruins. There's hundreds of ancient temples and buildings that have been excavated and restored – more here than you can see in a day! It was very fascinating to see those amazing temples peeking through the morning fog. Be sure to sign up for the sunrise tour!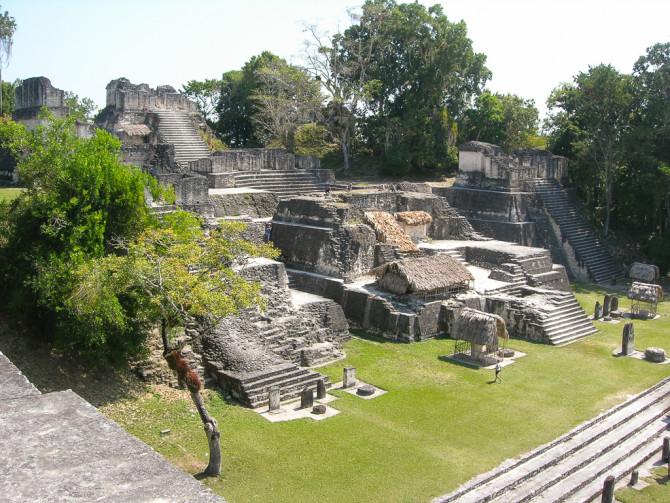 Watch out for tricks with the tour operators here. We were under the impression that our tour included the entrance fee, but it was only for transportation. What a sneaky trick! Thank goodness for some friendly Italian guy's broken Spanish who let us borrow some money for the entrance fee. That was another good reminder to carry more money than you think you'll need even if you think everything's paid beforehand. It made for a funny story later though!
Day #6 and 7 – Rio Dulce, Guatemala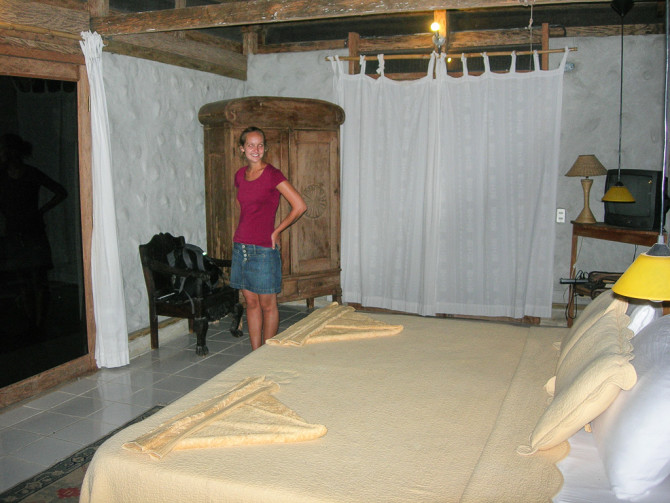 After our fun time exploring the Tikal ruins, we took a bus back to Rio Dulce for two more nights. The river is a very quiet and romantic place and my wife loved it. We wanted to try out a different hotel for variety so we stayed on the other side of the river at Hotel Tortugal. We had a whole villa to ourselves for only $30! It was a fun stay and made us love Rio Dulce even more!
Day #8 – Guatemala City and Back Home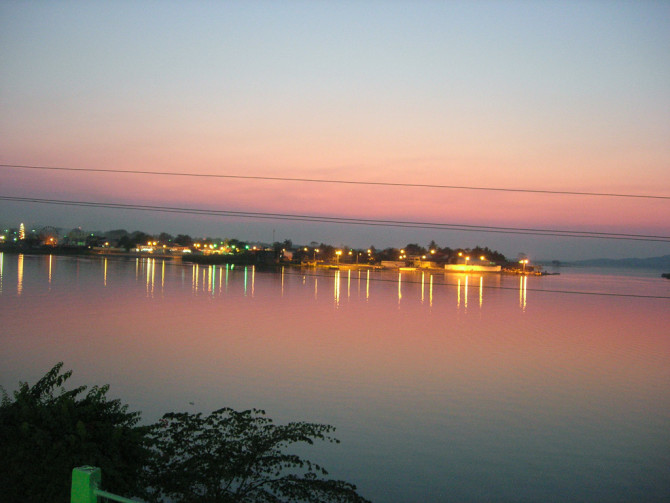 After seeing so much jungle and wildlife, we headed back to Guatemala city where we caught our flight back to California! It was a fun trip that was both relaxing and adventurous for us both! We loved it and can't wait to visit Guatemala again!
If you have more time and want more things to do, don't worry, there are plenty of options for other tours, zip-lining, and hiking at each place we went. We are here to say that Guatemala was the perfect honeymoon destination for us!
When looking for a honeymoon destination, don't rule out places like Guatemala because of rumors you hear! Whenever anyone asks my advice on where to go for their honeymoon, I consistently recommend Guatemala and other Central American countries.
No matter what type of travel you're looking for, Guatemala is the perfect setting for a honeymoon. It has both luxury resorts and budget hostels, both with amazingly inexpensive prices and gorgeous settings. There are a lot less people so you will most likely have the places to yourselves and get treated like royalty.
Would you ever take your honeymoon in Guatemala? Was your honeymoon in an "unorthodox" place similar to us? We would love to hear your experiences!