Koh Phi Phi Island in Thailand was one of the most beautiful islands we have ever been to! It's gorgeous turquoise blue waters make you feel like you are in a dream. But like all places, in order for it to be paradise, you have to know what to do and a few quick tips up your sleeve to make your trip memorable. Here are a few things to keep in mind while traveling to Koh Phi Phi, Thailand.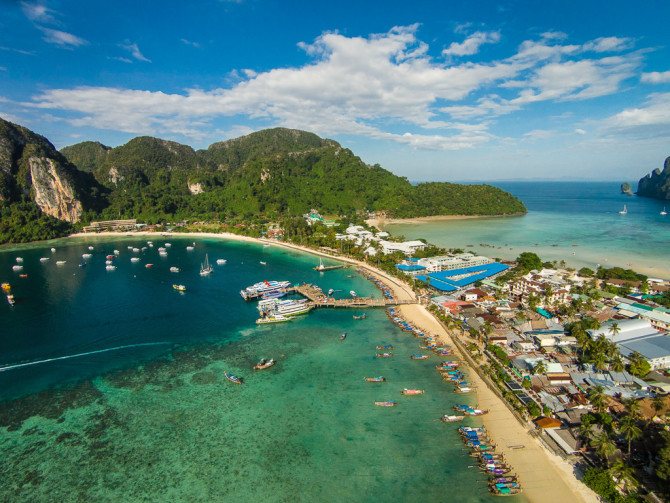 #1 Rent Your Own Personal Boat 
When we first arrived to Koh Phi Phi, we were in information overload trying to read all the signs and learn about all tours people were approaching us with. There are tons of "7 island tour" packages that includes snorkeling and swimming etc… Just ignore all of those and book directly with the boat drivers. They are all waiting down by the water and will start calling you over.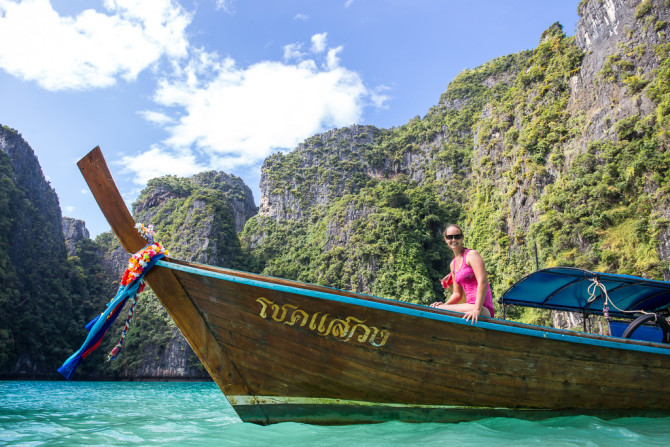 Walk down to the boats and explain where you want to go (they'll have a map and recommendations too) and decide on the amount of time for a price. Don't be afraid to barter!! Walk over to the next guy if the one you are talking to is being stubborn.
When were there (December 2015) we paid ~$40 or 1,400 baht for a 5 hour personal tour. The boat driver stopped anywhere we asked and even provided snorkel gear for us. It was such a good deal! We could spend as much time as we wanted at each place! He even kept us informed about the time so we wouldn't go over or decide if you want to add more time. Much better than a rushed tour!
#2 Go Scuba Diving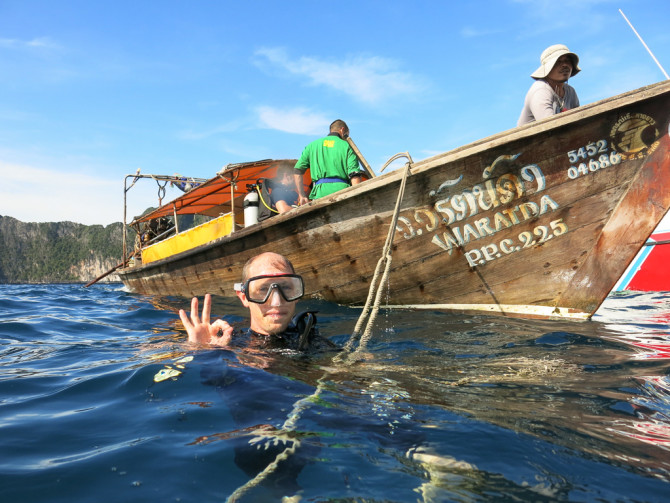 The scuba diving at Koh Phi Phi is some of the best diving we have ever seen! The soft corals and high visibility make it some of the most gorgeous views underwater! We saw turtles, seahorses, lion fish, and even sharks! They have tons of options for exploratory dives for first time divers (like me!) and lots of cool wreck dives for more experienced divers. Barakuda Dive Center works great with couples like us who wanted to do an exploratory and a wreck dive. We dove the first dive separate and then our boats met up for lunch and the second dive! That was the best part!
#3 Hike Up to the Viewpoint
Since Phi Phi is such a small island, it's easy to get a good view of the whole island from up on the hill. There is a paved path leading all the way up to a sunset view overlooking the island. It's such a great perspective! Many other people have the same idea too so get there early if you want a good spot for taking pictures! It's a good climb up so you'll be feeling like you got your exercise and are ready for dinner!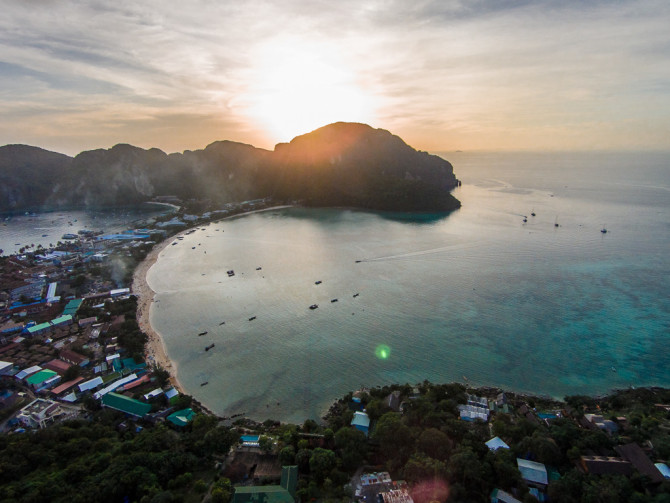 #4 Get a Homemade Ice Cream
Thailand is known for their homemade hand chopped ice cream. When you here the *bang, bang, bang*, you know you are in the right spot. Similar to cold stone, the ice cream is poured onto a cold stone as a liquid and then scraped, chopped and slathered with your toppings until it resembles an ice cream ball. It's absolutely delicious and so much fun to watch! 
#5 Watch the Fire Dancing at Night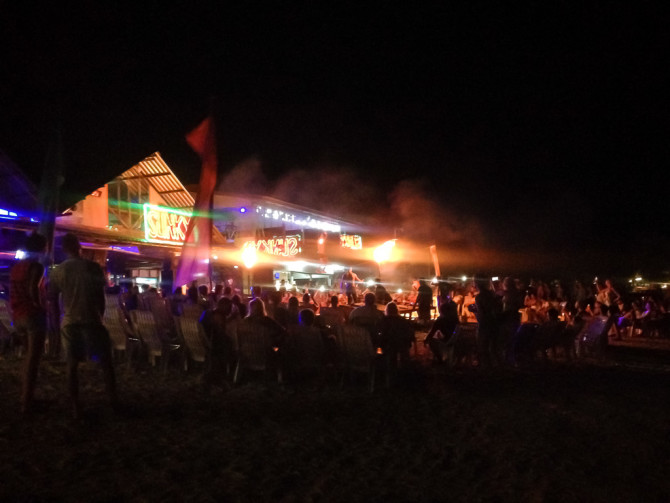 Phi Phi has earned it's reputation for being a huge party island. When the sun goes down, the party animals definitely come out! With beer and alcohol buckets being sold on every corner, it can get a little rowdy! One way the bars draw the drinkers in, is by fire dancing. All along the beach at night you can see fire dancers doing all sorts of crazy tricks! It's really pretty amazing to watch even if you aren't drinkers like us. We had fun watching the show and laughing at all the drunks who were likely going to get lost or something stolen. 
#6 Don't Be Afraid to Barter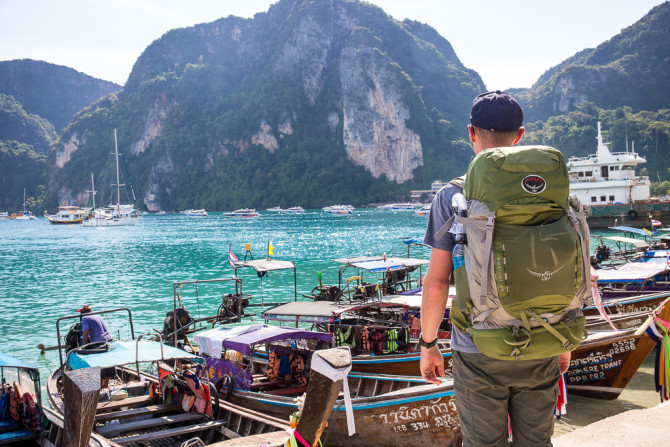 There are so many tourists who come to Phi Phi and just pay whatever price they're told. If you are buying something in bulk like fruit, don't be afraid to ask for a deal since you are buying more than one. Especially with the longtail boats, make sure you ask what their best deal is and haggle your way into an even more affordable price. It's not hurting them, they mark it way up anyways and without you, they wouldn't have any business at all! Even if you don't get anywhere, it never hurts to ask!
These are a few of our quick tips to traveling in Koh Phi Phi, Thailand, let us know if you have any you learned!