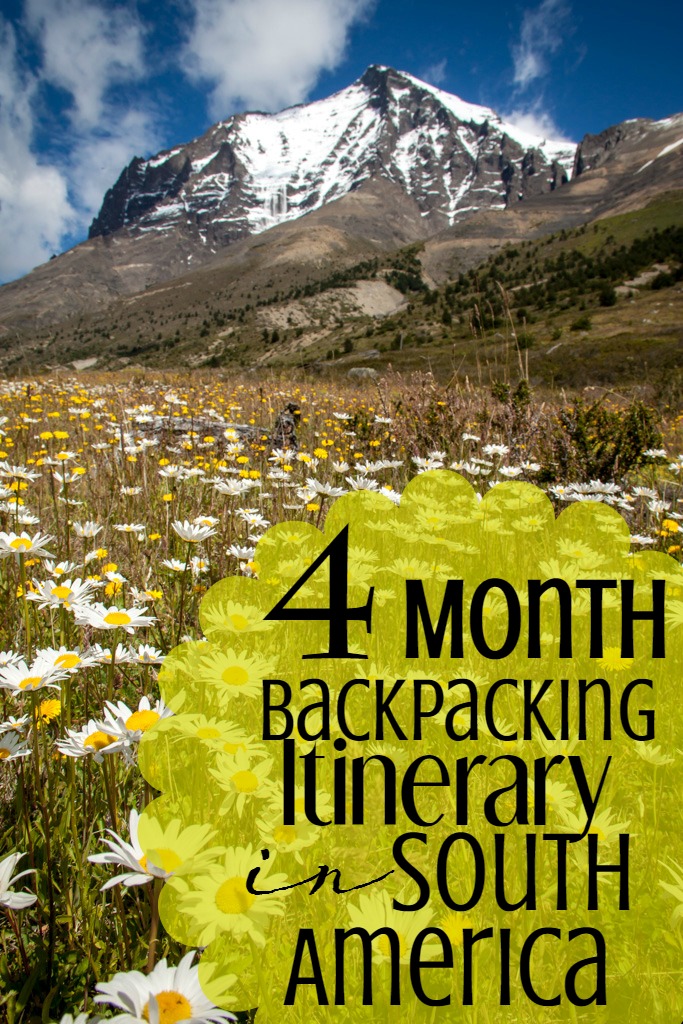 What better way to travel and learn more Spanish then to head to South America. This continent is HUGE with SO MUCH to see!
When we were in our semi-planning stages (wait, did we actually plan?…), we would look at the map and say "Then we can go from here to … there, oh wait that´s like traveling 2 California's in 2 days. Welp, good thing we have plenty of time."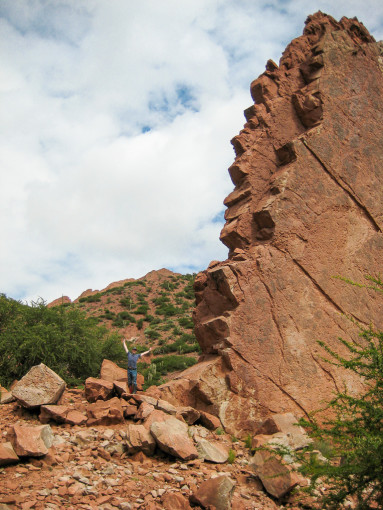 For those of you who want to see an exact itinerary of our plans, you're in luck! I'm one of those people who just wants to see what someone else did and how it worked for them. It was really hard for me to find an EXACT itinerary for many places we've been. I know ours is obviously going to be different than yours, or suggestions from other books or sites, but getting a general idea really helps in the planning!
4 Month Backpacking Itinerary in South America
We took 4 months to travel this route – from December to March. We knew there is so much to see and didn't want to miss out on things by being pressed for time. We are so glad we took our time down south rather than trying to see the whole continent at once. It's impossible!
So, here is a map with our whole route drawn in….We had too much fun with this! This is a great way to share your trip with others too! So…drumroll!!!!
Tada, would ya look at this country! A little line on a huge map makes it look like nothing. Oh man, there is so much we didn't see, but this is a great start!
We knew there would be plenty to see in the south, so we left the northern countries and Brazil for a separate trip in the near future. We just love this continent and look forward to seeing more and learning more about it!
I also have our itinerary for each country in more detail so take a look at the links below! Hopefully this will help in your planning or at least give you some ideas to get you started!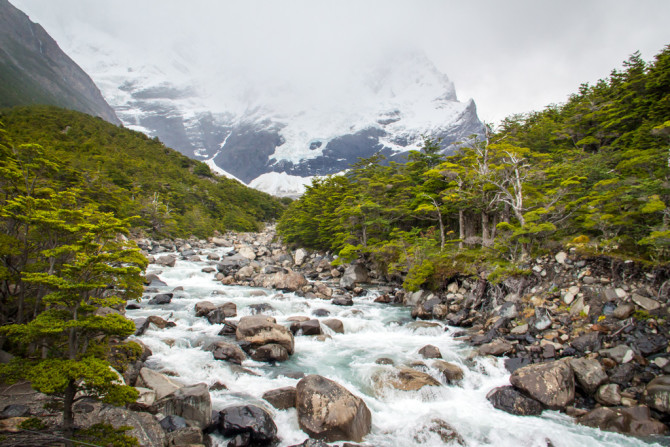 And our exciting visit to Iguazu Falls!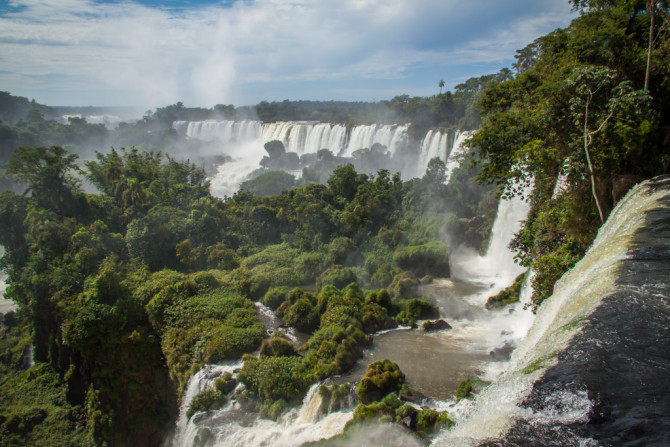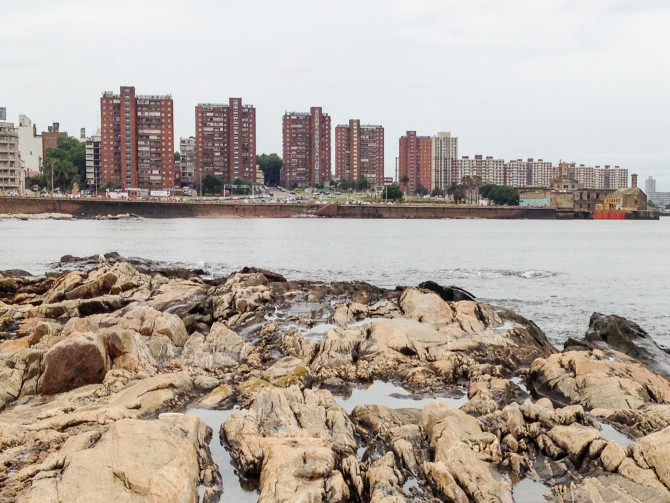 Our full 5 week itinerary and map included!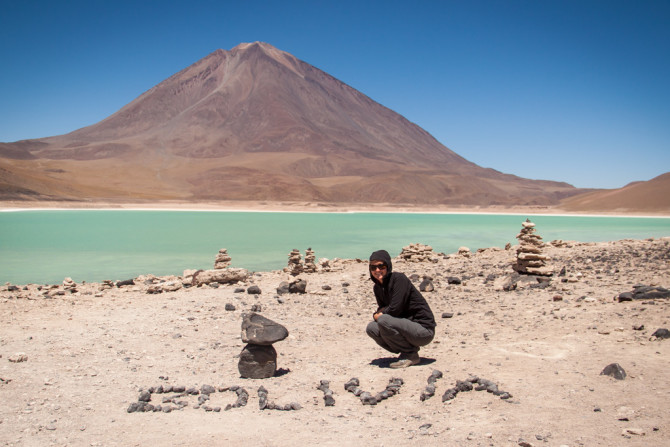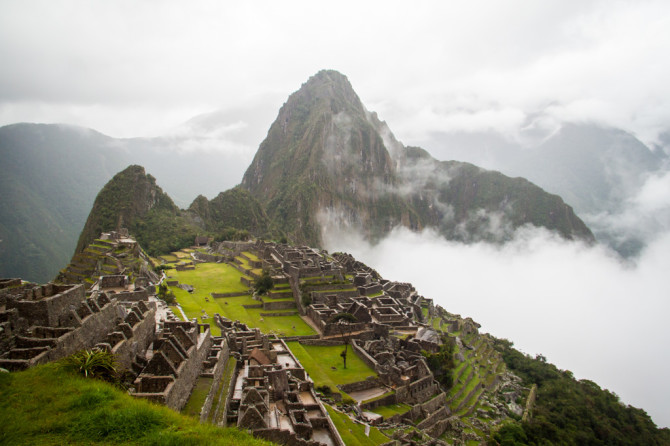 This was our first slow travel trip we have been on so packing was a bit intimidating at first. Once we got in a groove, it was really not too bad. We traveled with carry-on size bags and did not regret it one bit! Check out some of our tips on Packing Light.
Once our South America Itinerary started coming together our trip felt so personal! We realized we had the freedom to change it as we went – the best traveling advice I would give! This itinerary does not cover the majority of South America but for slow travel we loved it! Who am I kidding, we were traveling so fast even though we had lots of time. We were moving onto the next place every 2-3 days. The longest we holed up somewhere was 5 days but only because Alyssa had caught a parasite! 
It's such a balance of finding a pace that best fits you. We are really into adventure and have a drive to want to see it all, so this South America itinerary for backpacking worked well for us!
What places did you see in South America? Leave a comment below!
Return to Main Destinations Page