Summer mornings in the boat are always the best. The cool breeze hitting my face and the anticipation of slicing through the smooth water will stay in my memory for months. I glance to the side and notice how the golden sunrise reflects off the smooth ripples of the boat.
Everything's so peaceful and calm. No other boats are around – everyone's still sleeping.
It doesn't matter that the alarm rang way too early and woke us out of the deepest sleep of the night. That's the best time to find glass on the river.
This was one of my favorite flights with my DJI quadcopter drone. The setting was perfect and the skiers and wakeboarders were amazing.
Boating on the River – Aerial Video
So who's up first?
She must have won rock, paper, scissors to get first dibs on that glassy water!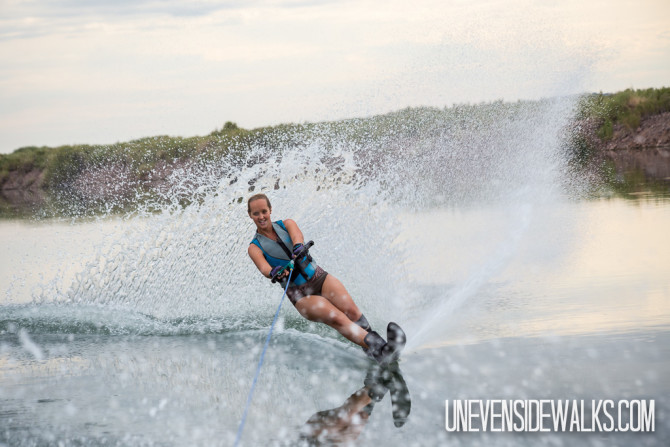 Wakeboarding, skiing, skurfing? Take your pick. They're all fun! And all tough to master.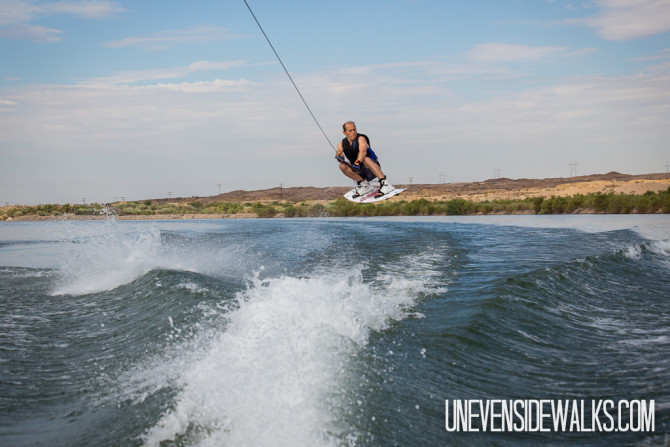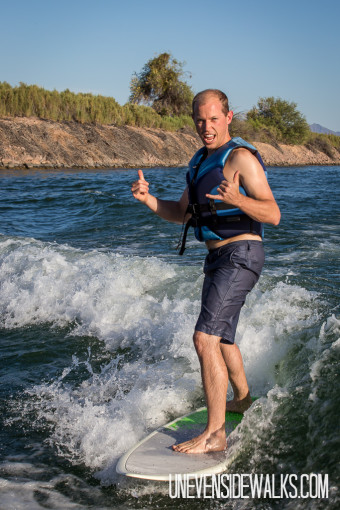 This is definitely Alyssa's happy place, if you couldn't tell by that huge smile on her face!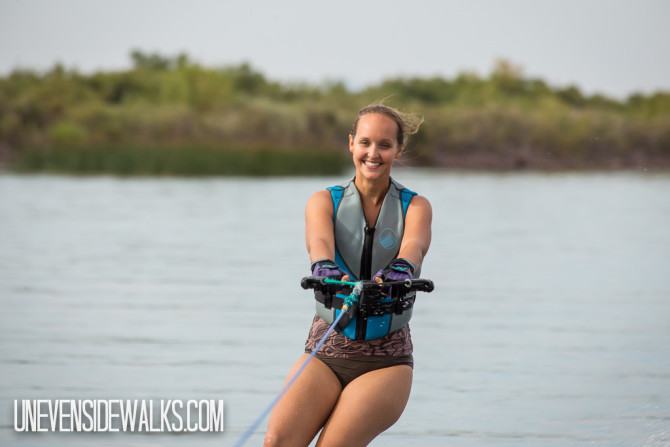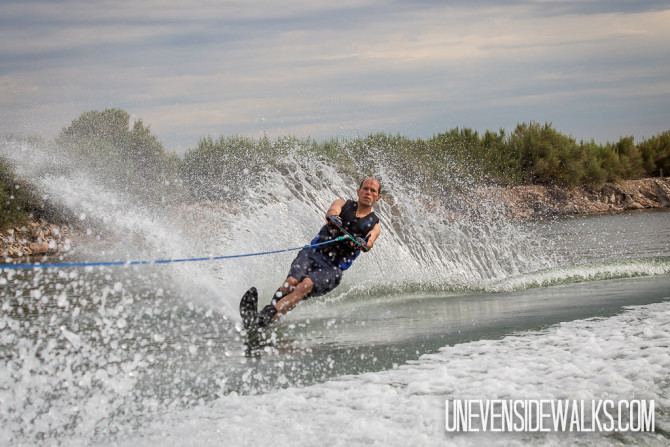 It's hard to believe that a place this beautiful is in the middle of the dry desert.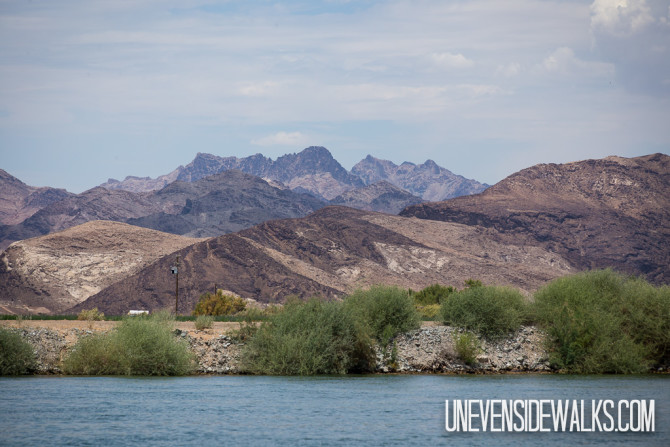 After hours of jumps, cuts, and belly flops, I only had the strength for one more sunset ride.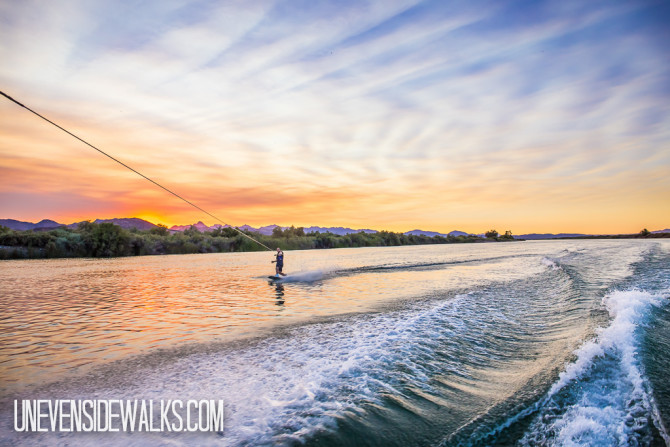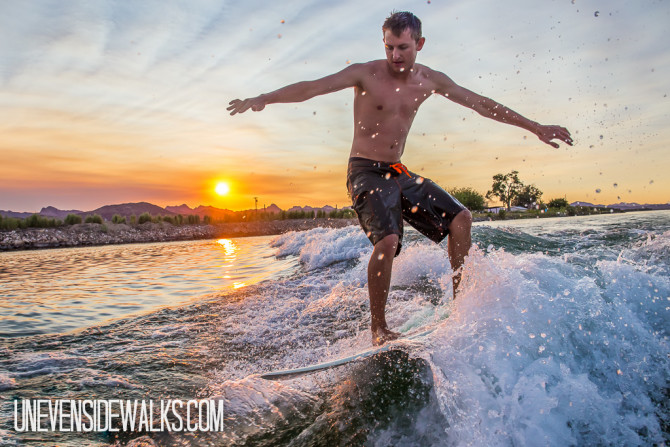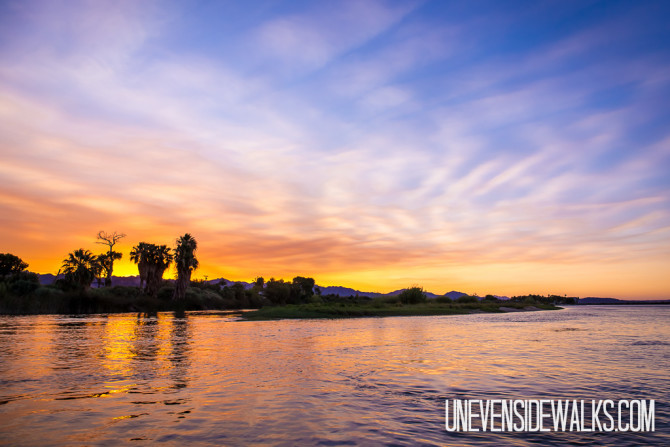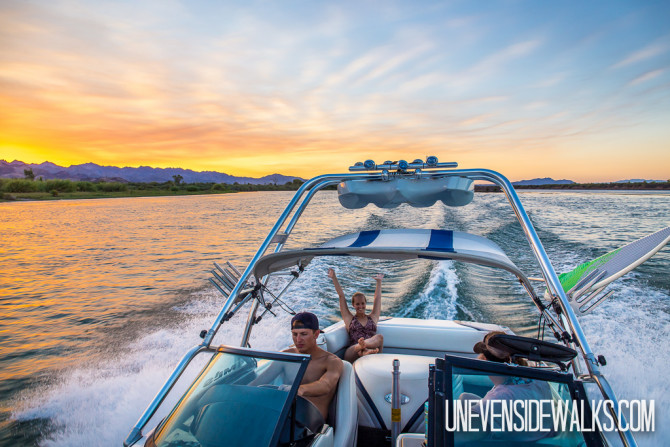 Thanks River. We'll see you again next summer.