This will be the 3rd year in a row that we won't be home for the holidays. Specifically, Thanksgiving. It's quite surprising because when we left on our journey abroad, I never thought we would still be traveling 2 years later!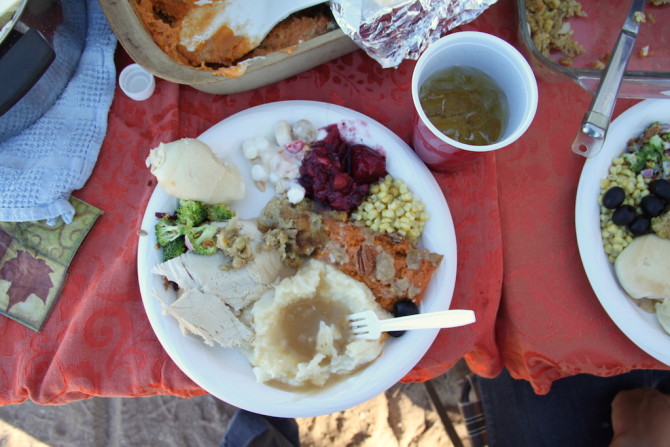 The first holidays we missed were pretty rough because we had just started our journey and didn't know when we would really see our families next. Well, the following year it wasn't that much easier! We had returned to see our families after 9 months abroad but it still wasn't the same as being home for the holidays! Nothing beats the delicious smells wafting out of the kitchen, pouring over recipes, calling family to figure out how many are coming and who's going where, and the laughter & love filling the house!
Surviving the Holidays Away From Home
This year we'll be spending the holidays in Southeast Asia. We will be in Thailand for Thanksgiving and in Bali for Christmas. That's a whopping 7,854 miles from home! Also referred to as "the other side of the world." Although it's nice to be exploring new places, meeting new friends, and trying new foods, there is nothing that makes you miss home more than the holidays. For me, that means Thanksgiving. That is the hardest to be away from.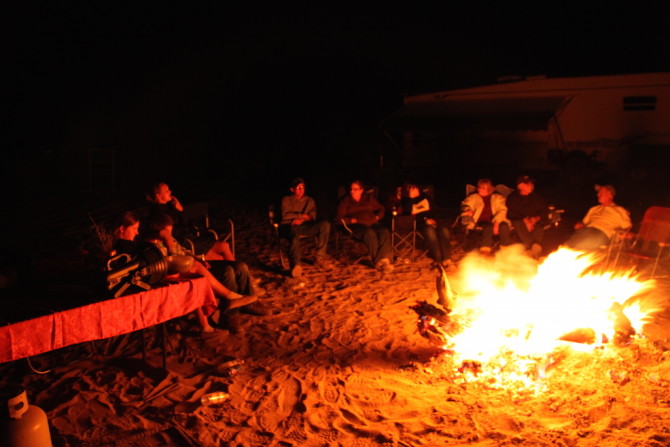 For my family, it was always just a great time getting together on Thanksgiving. I remember always going camping. Dad would pull out the fifth-wheel and get the quads ready, Mom's busy as can be in the kitchen preparing the turkey and 3-4 days of meals to cook out in the desert. My sister is whipping up the famous Whip-Cream Fruit Salad, while one of us is stirring the gravy, making sure there is enough Martinelli's Apple Cider, or doing the dishes. It's better described as chaos. Oh, but how I love that chaos. It's what makes family go 'round! 
"No chaos, no creation. Evidence: The kitchen at mealtime." – Mason Cooley
Of course, since we've been married, we've had holidays with both sides of our family. Luckily, both our families are lots of fun to be with and we love spending the holidays getting together with them! When I think of Landon's side of the family I can't help but think of all the fun table crafts, decorations, new recipes, kids running around, and most likely a remote controlled something-or-other and rockets in the park. Oh and Dutch Blitz with none other than my sister-in-law who thinks she can beat me – just kidding!
Countries That Don't Celebrate Thanksgiving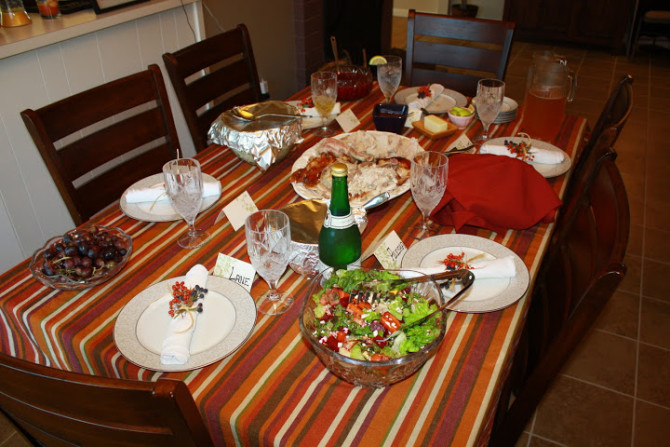 It's easy to temporarily forget about the busyness of the holidays and fun times when you are traveling abroad. We've been so busy getting things done on our blog, making connections with other nomads, and well, just living our life in a country that doesn't celebrate Thanksgiving. So it's easy to forget!
Until you look at your FB timeline…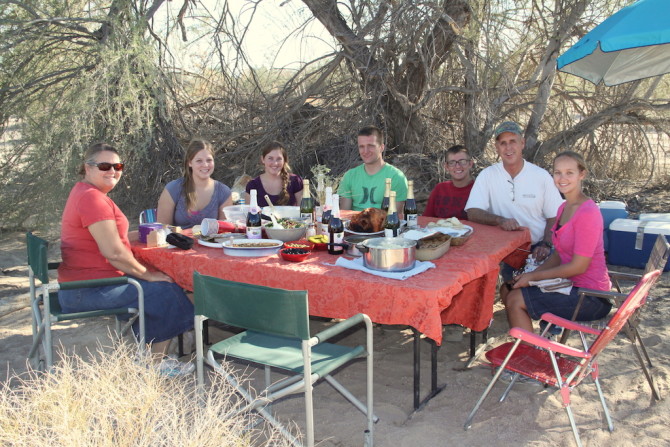 Now if that doesn't create a big whoppin' FOMO (fear of missing out), I don't know what will! It hits you – "I won't be home for the holidays." It's one of those things, I REALLY want to see pictures so I can feel closer to everyone but…. I also feel homesick looking at everyone having a good time. Especially after 3 years of not being there, you wonder if they even remember you. 
Now that's a little dramatic, I know.
Family always remembers the ones who are not there but it's hard not to get those lonesome feelings when you are so far away. I met a great friend here in Thailand who told me the reason they were going back to the States was for the holidays. Missing it was too hard for her. I think it's so great there is a time of year when all the family can get together and everyone looks forward to it. The effort everyone makes to be together makes it such a special time!
"Distance is just a test to see how far love can travel."
And that's the thing. It's a special time and a time to be Thankful.
I am thankful to be celebrating Thanksgiving here in Thailand this year.
I'm thankful for the wonderful experiences I've had the past 3 years.
I'm thankful for my husband, my best friend.
I'm thankful that we get to spend every day together.
I'm thankful for my family.
I'm thankful I have loving, supportive parents.
I'm thankful to have God in my life.
I'm thankful to be a wife.
I'm thankful that we can come home as quick as a 24 hour trip in an airplane.
And I'm thankful for every new day!
It's not a day to be sad – it's Thanksgiving!
More than ever, I've come to understand the phrase, "Distance makes the heart grow fonder." Distance makes you appreciate what you have, and appreciate what's around you. It really gives you a meaningful perspective on love, happiness, and travel. I'll never regret our journey traveling and living abroad, even though there has been a few sacrifices. It's an opportunity that I would've never wanted to miss! So during the holidays this year, I'm going to remember all those fun times, think of all our family, and be thankful for all that I have! 
Happy Thanksgiving!
Tips For Making the Most of Thanksgiving Abroad:
Look on local Facebook Groups to see if anyone is celebrating Thanksgiving.
Gather up all your new traveler friends and host a Thanksgiving dinner potluck style!
Research local restaurants that are serving Thanksgiving Dinner.
Find a local family and cook a Thanksgiving dinner for them – share the tradition.
Do a day trip you've been wanting to do for a while so you still have fun on Thanksgiving Day.
Indulge in an "American" treat that makes you feel like you're at home. 
Make a list of what you are thankful for.
Spending your holidays abroad? Let us know how you feel in the comments below!