Costa Rica is famous for its World Class national parks. Over 25% of the country is protected by national parks and preserves – more than any other country!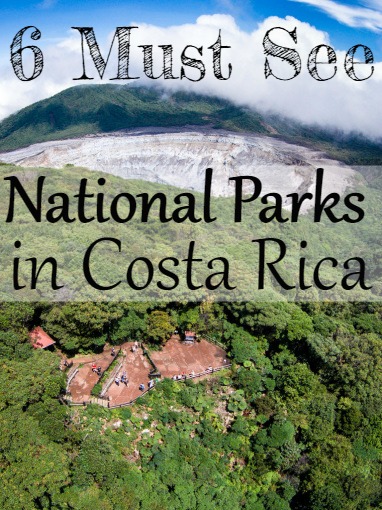 The country of Costa Rica has an emphasis on "green tourism" so there are many programs to preserve national parks and wildlife for tourists to continue visiting year after year. The beautiful national parks in Costa Rica are an experience you won't forget!
The Top 6 National Parks in Costa Rica!
1. Manuel Antonio National Park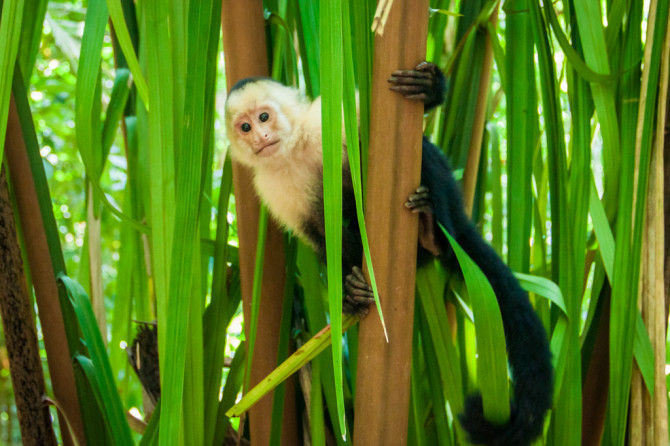 Manuel Antonio National Park is a real Costa Rica wonder! From its beautiful secluded beaches to the trees full of wildlife, you will not leave without a camera full of photos! This park is a perfect place to spend the day, explore the beach and tide pools, enjoy a picnic, and try to keep your lunch away from the monkeys! There are white headed Capuchin monkeys all over the park and they are really quite entertaining!
This park offers a variety of hikes with beautiful views of the ocean and jungle. Tour guides are lined up at the entrance to help you spot the wildlife with their telescopes, but can be pricey since they charge per person in your group. It might be a good idea if you want a few hour in-depth tour of the trails. This park can be a little over-run with tourists later in the day but it is on the must-see list!
2. Corvocado National Park
Corvocado National Park is the largest national park in Costa Rica on the Osa Peninsula. It has nice hiking trails, waterfalls to explore, beautiful beaches, and filled with wildlife! The beaches are calm with crystal clear blue water. It is known as one of the parks with the most biodiversity!
As of February 2014 no tourists are allowed to enter the park without a guide.  The guide costs around $120 per day! Pretty steep! If you have a large group you might be able to make a deal! The whole park takes 3 days to explore with lodging available along the way. There have been often sightings of Pumas!
Also from here there are options to visit Caño Island for snorkeling tours. The sheltered reefs and diversity of wildlife make it one of the best snorkeling places in Costa Rica!
3. Marino Ballena National Marine Park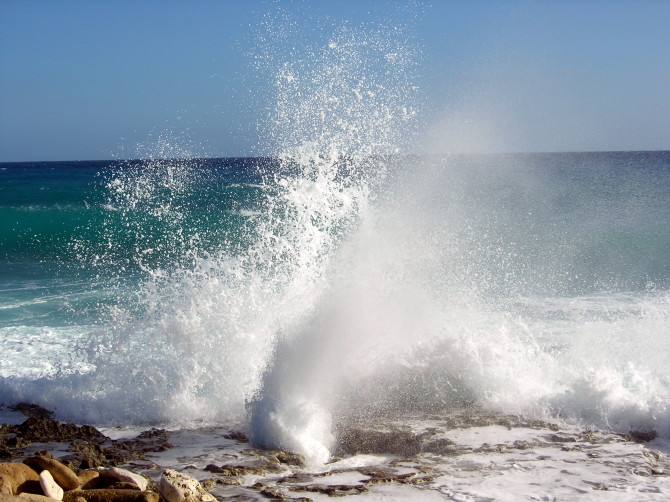 Ballena National Marine Park is known for the great views of the Humpback Whales as they migrate. This park also boasts the largest coral reef on the Pacific side of Central America! It's a great place to get to see breathtaking beaches without the crowds. You can truly enjoy Costa Rica! The formation of the land is identical to a whale tail! It's amazing!
Also check out the amazing sea caves near Playa Ventana. Kayaking to the caves is a great way to get up-close to nature! Don't miss the sunset on the beach!
Visiting the Poás Volcano National Park is on most people's bucket list when they visit Costa Rica, and for good reason. It's a fantastic retreat from the crowds and heat of the beaches to see untouched nature at an active volcano and breathe the fresh, cool mountain air.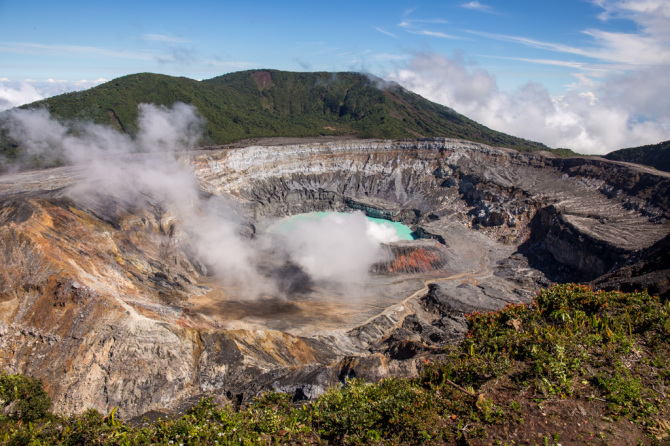 Click here to read my full post on Poás Volcano.
Poás is unique in Costa Rica because visitors can walk all the way to the edge of the volcano crater and have a clear view down to the bottom. There are a few hiking trails to the main crater ad to the inactive one filled in with Botos Lake. The hike through the cloud forest is a one-of-a-kind experience! It's a beautiful clear lake with blue water.
The best time to visit the park is in the morning, right as they open. It takes about 3 hours to see everything. Afterwards, head east and north to the La Paz waterfalls for the rest of the day.
5. Tortugero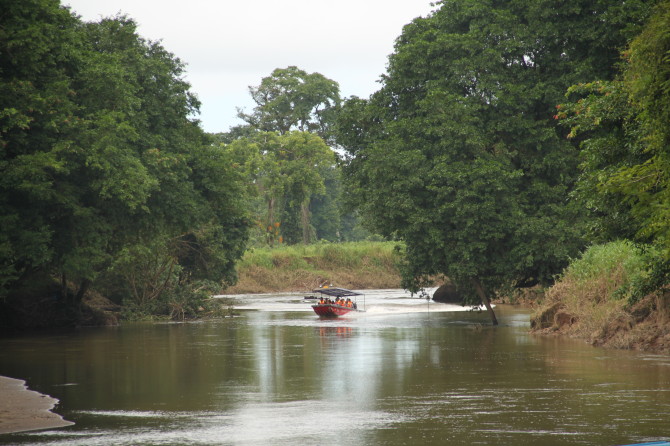 Tortuguero National Park is mostly known for the endangered turtles who come to lay their eggs on the beaches. It is mostly focused on wildlife conservation and has been preserved in its natural wild state. There are boat tours that go up the rivers throughout the park. From the boats you can relax and see lots of wildlife!
If you are there during the green turtle nesting season (July thru October) there are options to go on night tours with a guide to see the turtles laying their eggs!
6. Rincon de la Vieja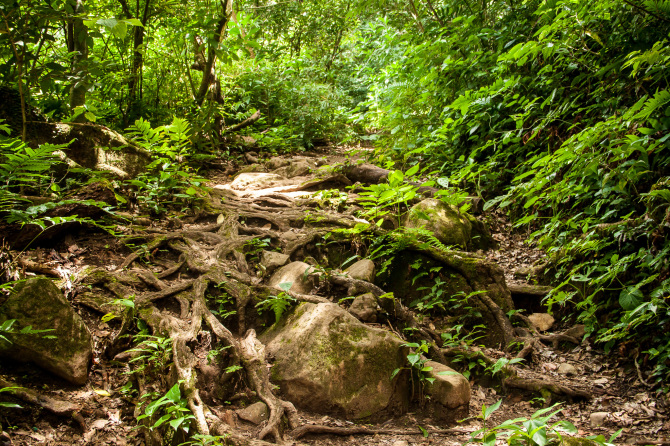 This Rincon de la Vieja National Park is a breathtaking place to visit on the Guanacaste side of Costa Rica. There are miles of trails in the jungle where something new is waiting around every corner. There are hanging bridges and you can swim in the waterfall pools! Be sure to check out the mud pools and steam holes that are a result of the active volcanoes nearby.
You'll probably need to take a tour unless you have a rental car to visit this park because it is not accessible by public bus. This makes it hard for backpackers on a tight budget, but if you are willing to pay for transportation to get out there, it's really amazing! Shop around for a tour operator because some offer better deals than others on their tours.
---
Hope you enjoy your visit to the national parks in Costa Rica! Here's a list of them all if you want to see more. Check out our 1 week itinerary for more ideas for a fun week in Costa Rica! Leave a comment and let us know which park is your favorite and your tips about visiting them!