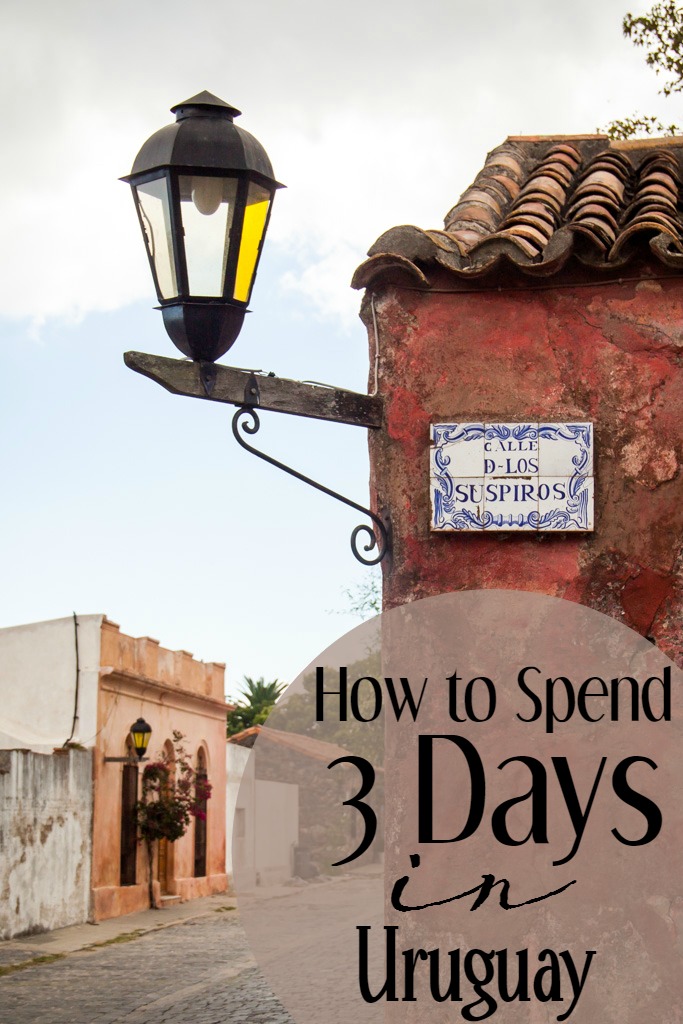 When people travel, sometimes it seems like all they want to step foot in as many countries as possible. That seems so shallow, especially among travel bloggers. That's not what travel should be about. It's about our experiences and learning more about a place by spending time soaking up the culture
I'll be honest, our quick decision to go to Uruguay started a little like that. But, after looking at it a little more we realized that it fit right in with our plans. We could enjoy visiting a country that 1. didn't charge us an arm & a leg for a visa, 2. would be a spontaneous adventure, and 3. besides, we needed to replenish our US dollars stash.
That's a pretty good rule of thumb for us. Takin' those adventures by the horns!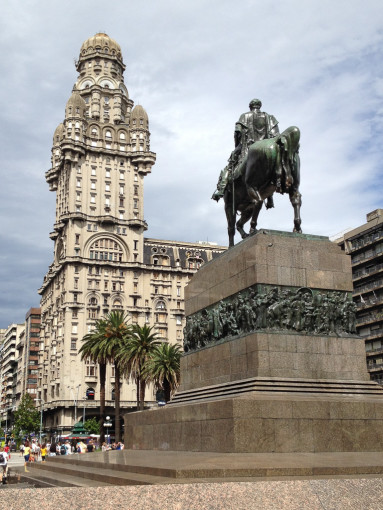 We didn't have much time in Uruguay but we enjoyed the few days we did have. After being in dry Argentina for so long it was so refreshing to visit the green lands of Uruguay.
Seriously, didn't realize Argentina was so dry! Must of been those darn 30 hour buses…
Check out our complete Uruguay itinerary! Short but sweet!
Our first stop was Colonia and even though many say it's not worth the trip, we thought it was a charming little town. It's very touristy with people just taking a day trip to pull US dollars from the ATMs, but being right by the water makes it a fun place to explore! The cobblestone streets are amazing!
Good thing to remember: Don't listen to the crowds, experience things for yourself and make your own judgments!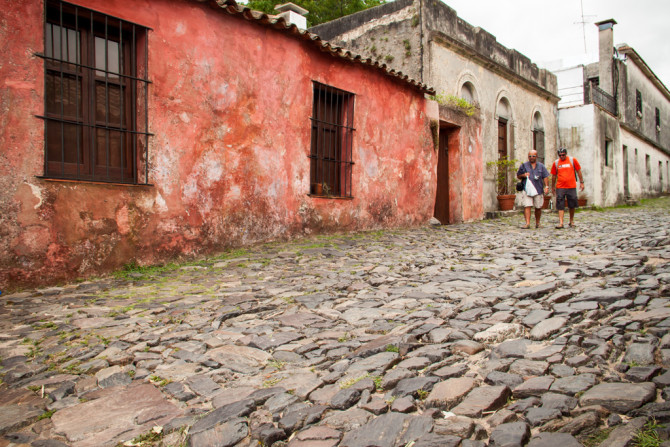 Montevideo
From Colonia, we took a bus the same day to Montevideo. It was raining when we arrived so we didn't get to enjoy the popular beaches. It was a really nice town to explore, and the markets were great!
We even joined the cruise ship tourists and had some delicious steak from the biggest BBQ I've seen in my life!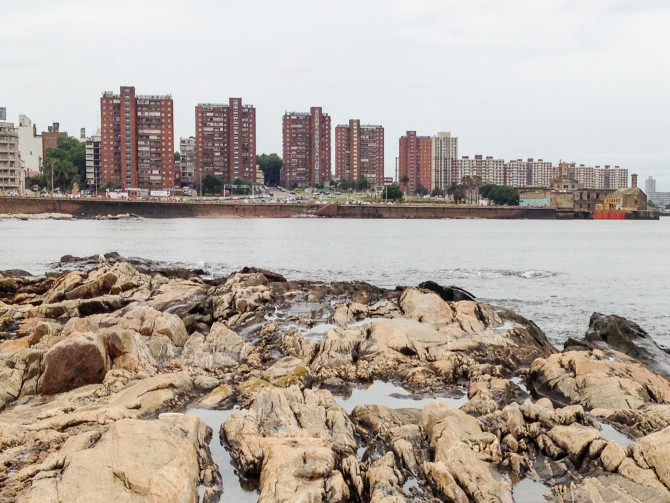 Salto
From Montevideo, we took an overnight bus to Salto where we enjoyed some wonderful hot springs! We spent the whole day enjoying all the pools at the hot springs and even got a hot water massage.
Ok Guys, you MUST go here! It's really that amazing!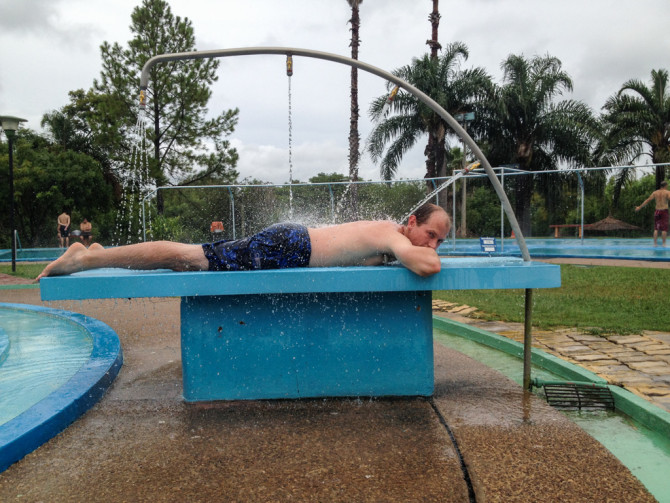 Concordia River Ferry Border Crossing into Argentina
Leaving Salto, we took a ferry to Concordia, Argentina – the only way across right there. It's a really quiet border crossing and you have to get a taxi since it is so far from the rest of the town. We took a taxi straight to the bus terminal and caught an overnight bus to Iguazu Falls.
I guess we won't mention the 9 hours we had to wait to get on this bus… and no money changers available because of the market devaluing the peso so much… yeah we try to forget about that part.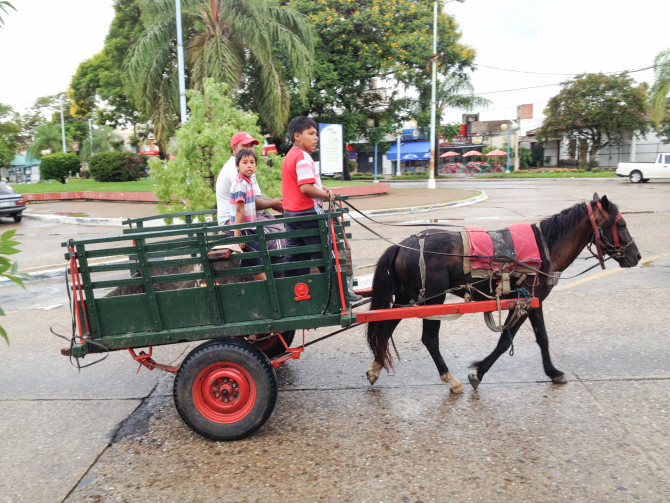 Uruguay was so refreshing to us! We felt like we had entered a little secret world! There were not as many travelers and the people seemed very nice! We got wonderful vibes from Montevideo and even though our time was short, we managed to enjoy every second! 
Comment below about your experiences in Uruguay! I'd love to hear about your travels! 
Return to South America Itinerary