FIFA World Cup 2014 Soccer Game – Costa Rica wins a massive upset against Uruguay, 3-1. Costa Rica was the biggest underdog, and everyone thought Uruguay could steal some easy points from them in this first game.
They were wrong, and all of Costa Rica is going crazy over it!
FIFA World Cup 2014 – Costa Rica Wins a Massive Upset Against Uruguay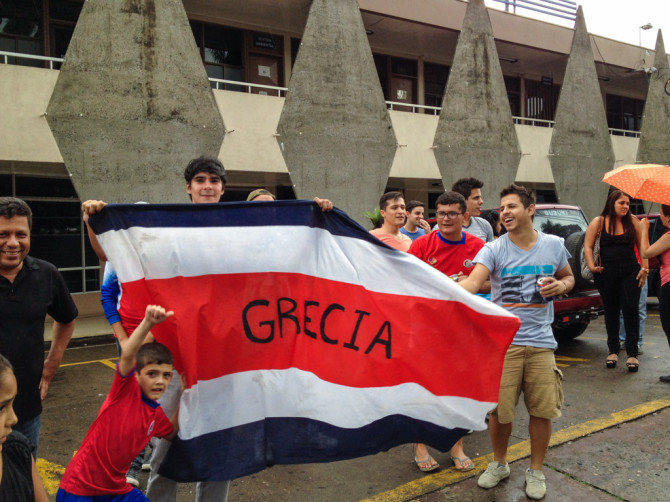 Since we live here in Costa Rica, we wanted to follow the World Cup and join in with the locals. We went to Grecia, the biggest town near us to watch the game at a café. Here it's known as "La Copa Mundial del Fútbol" or just "Mundial."
The locals had their doubts about who would win, but all the Ticos had their jerseys on!
The first half was pretty lackluster on both sides, and the Ticos were pretty discouraged when Edinson Cavani from Uruguay got the opening goal against them from a penalty kick.
During the second half things heated up and Joel Campbell from Costa Rica scored a great goal early on by himself. He was pretty proud and stuffed the soccer ball up his shirt and strutted around kissing his baby!
It's not over yet!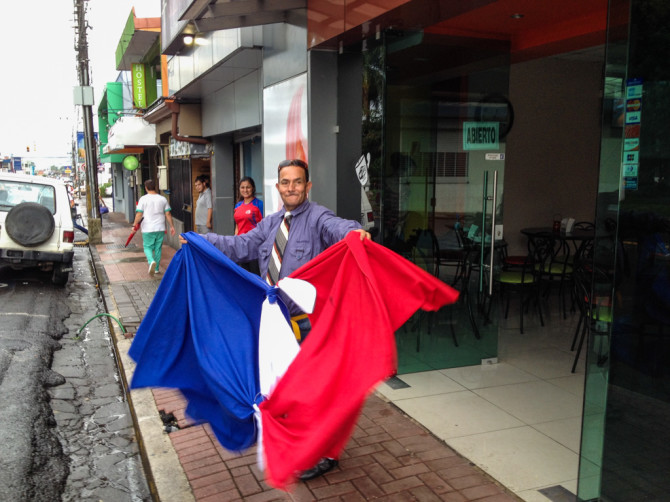 Just a few minutes later Óscar Duarte scored a second goal for Costa Rica. He leapt after the soccer ball from a free kick and knocked it in the goal with his head, just missing an opponent's foot in the process. Things turned around quick and were looking pretty promising for Costa Rica!
Having just took the lead, Costa Rica's new plan was to wait for the time to expire and not let Uruguay get close to the goal.
Even playing cautiously, Marco Ureña from Costa Rica took a tight angle shot and made it past the goalie by barely an inch. The soccer ball rolled lazily into the goal with nobody around to do anything.
Goal #3! Where'd that goalie go!?
That settled the game and Uruguay couldn't get close again, even with 5 minutes of overtime.
The final score was 3-1! The Ticos here in Costa Rica were going crazy! The Costa Rica team came out from the bottom and was the dominating threat in the second half.
Costa Rica Turned the Tables and Won the FIFA World Cup 2014 Game!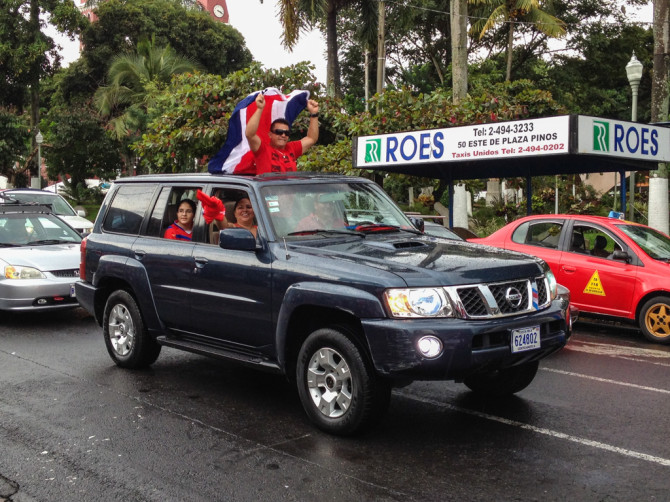 Everyone in the small town of Grecia in Costa Rica came out to celebrate! They were hanging out of their cars, waving flags, and honking their horns like the bank was on fire as they drove around the main square.
It was so noisy with all the cars honking their horns!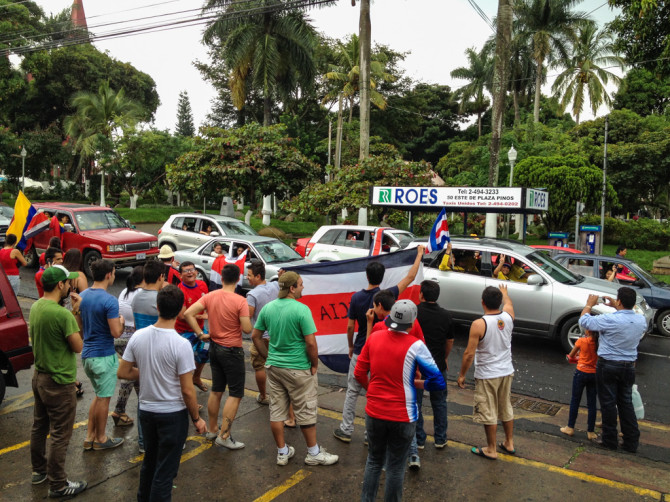 We were just as excited to be a part of the action!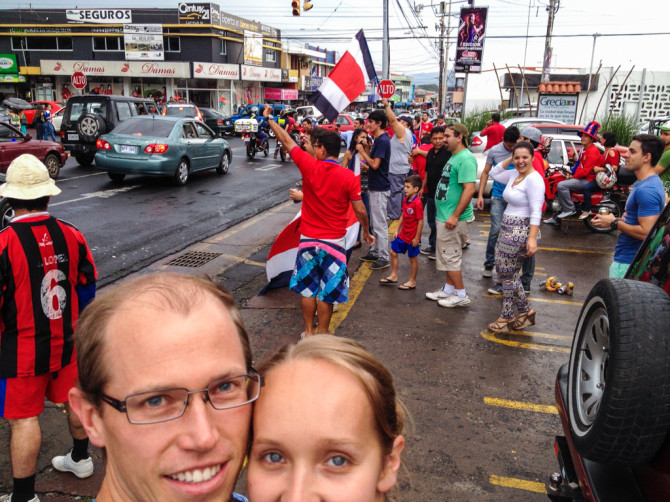 It was awesome that the Costa Rica team had a spectacular performance in the World Cup soccer game against Uruguay. We hope they keep it up for the next games!