It was hard to believe that we were kayaking on the Chicago River! There are so many things to do in Chicago – kayaking was something I knew my wife would love. Oh yeah, spontaneous date night!

With the busy city noise all around, there was a gentle quietness of the oar slicing through the water that was so peaceful! You could almost just hear me sigh. "What a perfect evening out on the water!"
I did not imagine that we would find our way here and enjoy a romantic evening on the water after such a long and varied road trip from California to the Midwest. We were a little short on time with only one day to check out all the things to do in Chicago and this fit in perfectly after a long day of sightseeing. What a nice surprise and date night with my wife!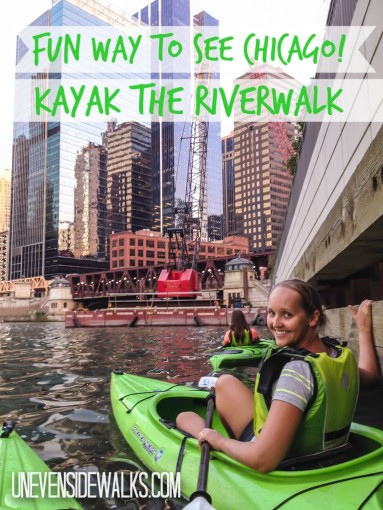 Our Favorite Thing To Do In Chicago: Kayaking Along The Riverwalk!
This was a great time for us to soak up a little mini-adventure while enjoying one of our favorite water sports. Kayaking! After so much sitting the prior week, it felt wonderful to be outside!
I was ashamed to admit I had no idea a river ran through Chicago. Let alone that you can kayak on it! Where I'm from in the desert, cities just have big drain canals that are usually dry, or you'd get arrested for trying to swim in one that has water. This river, on the other hand, has a winding system of about 156 miles so I guess I can be excused for not knowing about it!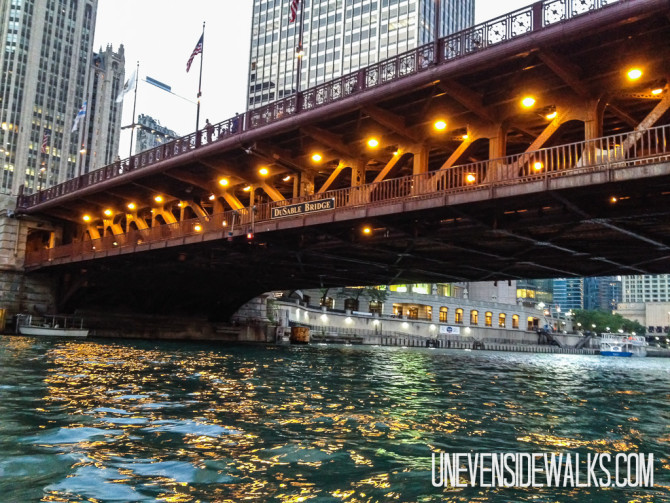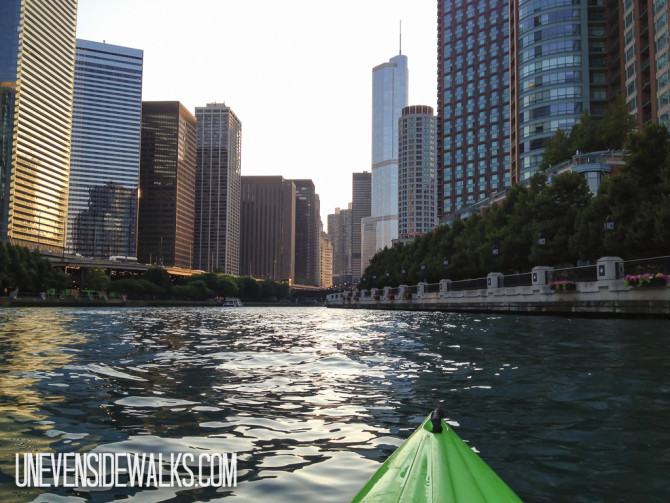 The friendly paddlers over at Urban Kayaks have an awesome set up for kayaking along the riverwalk. We chose them because they have experienced guides, great reviews on safety, and lots of fun! They are also one of the only ones right on the river. We signed up for the sunset tour so we could end our day with the night lights of Chicago. (Sounds amazing right!?)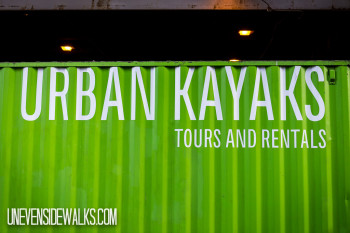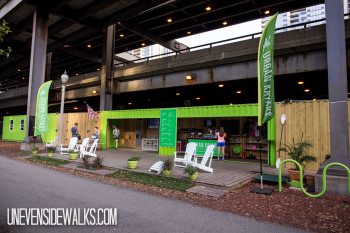 Waiting for the tour to start was nice and relaxing. It was fun to sit on the patio and watch everyone out exercising, taking pictures, or just enjoying the river. Everyone was drawn there because of the beautiful nature setting, and it did not disappoint! Urban Kayaks' lime green color scheme kinda makes you feel important too ;)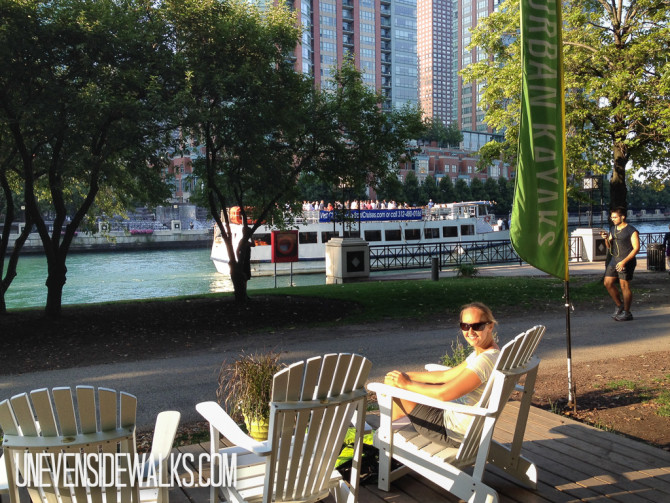 We had a fun training session and got to know our fellow kayakers. They used a dry boat launch, so you don't even have to get wet! You just sit in the kayak and slowly roll down to the water. That was awesome! We wore our Teva Sandals for this trip and they worked perfectly because you sometimes get a little splashed when a big boat passes!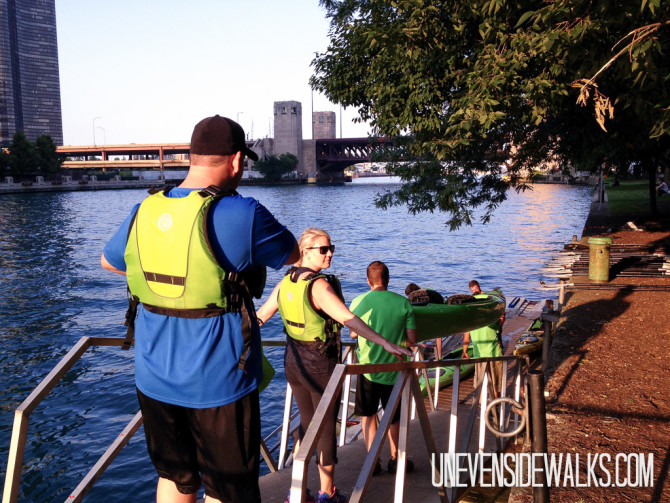 Kayaking the Chicago River is a Perfect Date Night!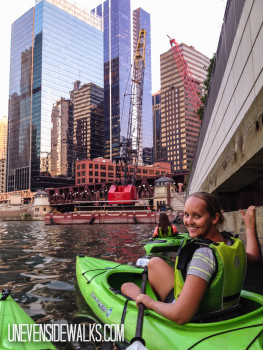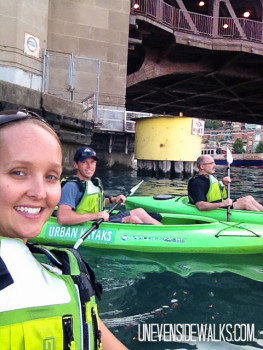 We learned so much about the river from our awesome tour guide. The history was really interesting! For instance, the current of the river was changed direction using canal locks during a time when water shortage was a concern. Also, in the early 1900's an excursion boat called Eastland that was docked at the Clark Street bridge rolled over because it was loaded wrong, killing over 800 passengers! Many of the passengers were trapped by moving objects such as pianos and tables and many did not know how to swim despite the shallow water (about 20 ft. deep). There is now a memorial site at Clark Street for this tragic episode. It was really fun to learn all about this river and how important it was to Chicago during its founding stages!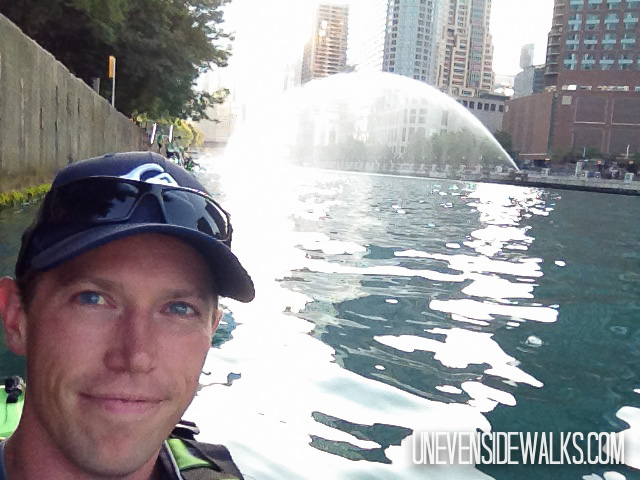 Despite people online concerned about there being too much traffic on the river to enjoy kayaking, we were never once worried! Our tour guide had constant radio contact with oncoming boats and always made sure it was safe to cross. We had such a fun group of people on our tour. It is a great way to meet new people and other travelers!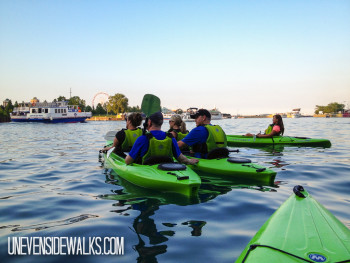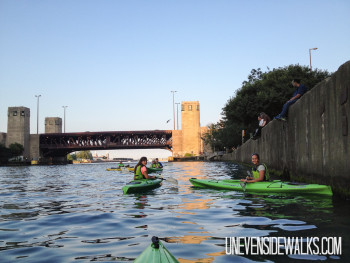 Once the sun started going down, it was exciting to see all the lights start twinkling and the city come to life. The Riverwalk is a very beautiful area during the day but even more so at dusk!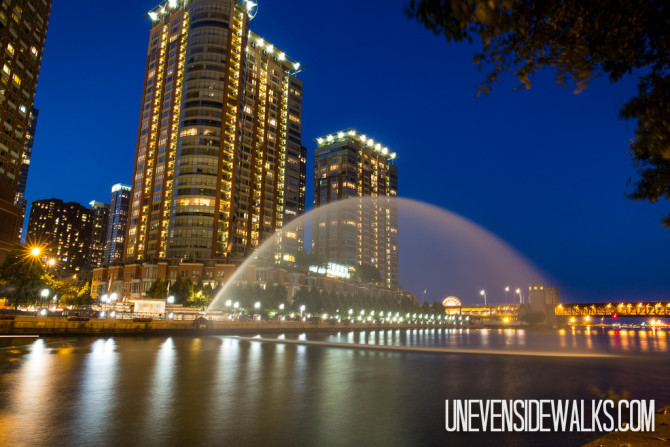 We marveled at the huge skyscrapers changing color rapidly as the sun went down. It's easy to wonder what life is like for those living in a place like this where busy streets, tall buildings, and tourists are brimming at every corner. The famous TRUMP building built by Donald Trump himself is nothing but condos and hotel rooms. Imagine a penthouse on the top floor of that building! What a view!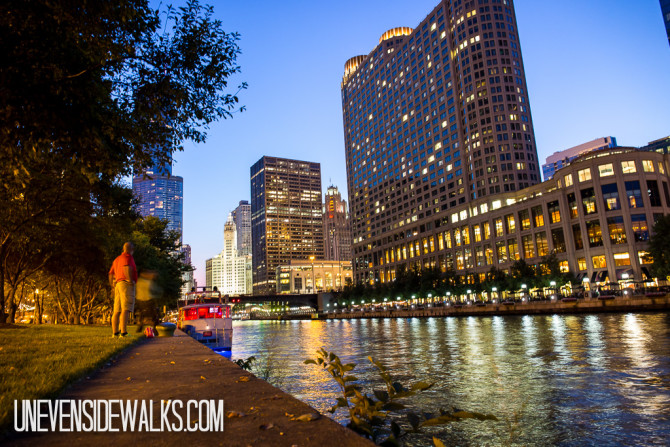 Our tour also came with dinner and drinks at the restaurant across the river. We aren't alcohol drinkers but they served up some pretty incredible root beer, Chicago-style! We had the most delicious pizza and even ate the whole thing! It was a perfect way to end the tour because we had worked up an appetite!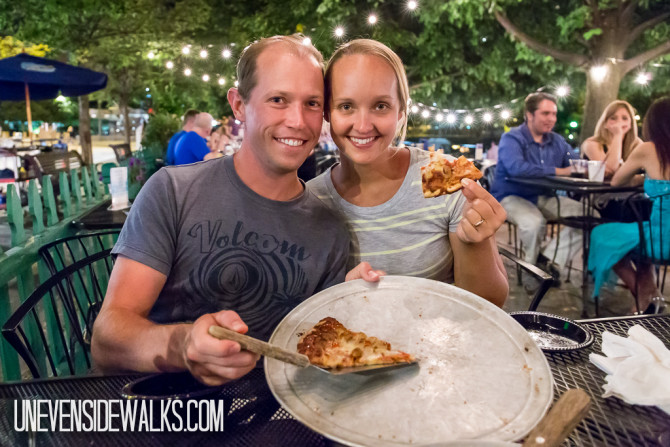 If you only have one day and are wondering what to do in Chicago, this is a really fun way to spend a few hours of it and even get a little exercise! Make sure to reserve before you go! The Paddle For Pints Tour we went on is just fabulous!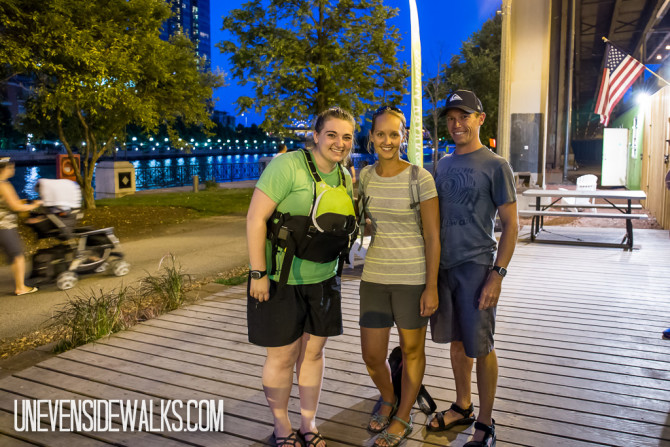 A special thanks to everyone at Urban Kayaks for the awesome tour and showing us the best side of the great Chicago! Check out Urban Kayaks on Facebook & Twitter for their latest tours!