If you would have told me that I would still be chasing my wife around this big world 2 years after we left San Diego for our "trip" I probably wouldn't have believed you! But here we are, celebrating our 2 year Travelversary and still enjoying traveling to different countries around the world! Our experiences these past two years have been exactly what we we've been looking for.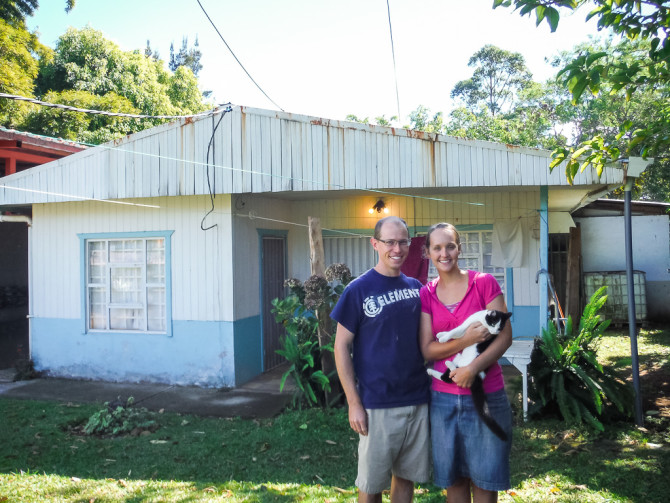 So what were we looking for? It's a question we often ask ourselves.
What is it we are looking for on this journey of ours? I think the simple answer to this complex question is just freedom. The freedom to travel. Freedom to be together. Freedom to work independently, on whatever we want. Freedom to do something different. Freedom to just BE.
From the jungles of Costa Rica to the sparkling gold temples of Thailand, we've discovered the beauty in nature, the friendliness of people from other cultures, and had some amazing culinary adventures! We aren't perfect travelers – whatever that is, or living the much hyped "perfect dream," but we've enjoyed our new life living out of a backpack. Our eyes have been opened even more to the variety of wonders of this world!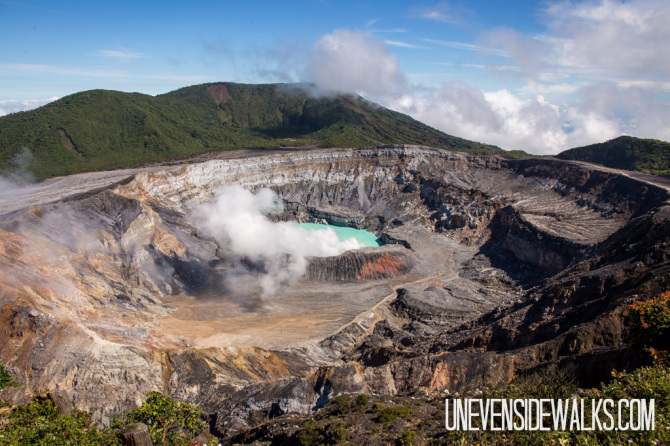 Here are a few of our personal stats & highlights from this year!
Countries & Cities
Countries Visited: 5 (Costa Rica, Nicaragua, Panama, USA, Thailand)
Borders Crossed: 10
Total Time Living in Costa Rica: 1 year 6 months
Geocaches Found: 47
Number of Planes: 10
Days with a House Cat: 267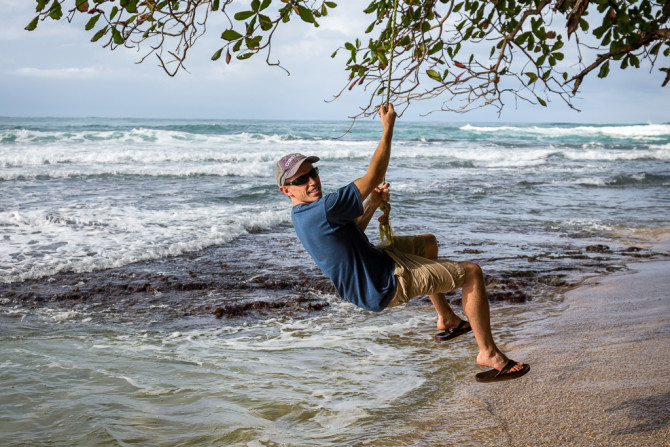 Milestones:
6 year wedding anniversary
Added a new continent to our travel map – Asia
Both of us filled up our passports and needed new ones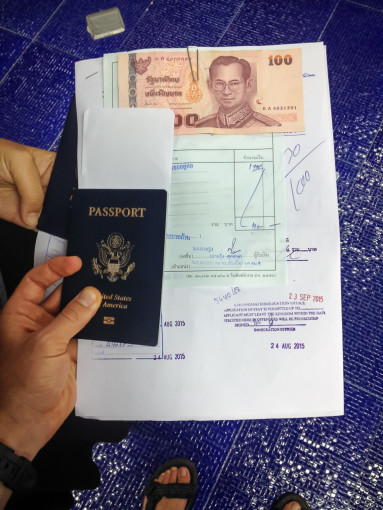 Every year has milestones in life no matter where you are! This was a big year for us since we both had milestone birthdays. It was fun to have a "big" birthday and feel happy to be where we are at this point in our life. There is always an expected *Gasp, you're turning 25, or 30, like it was 50 or something! We didn't feel any pressure or disappointment. It was so nice! I guess time flies when you are having fun!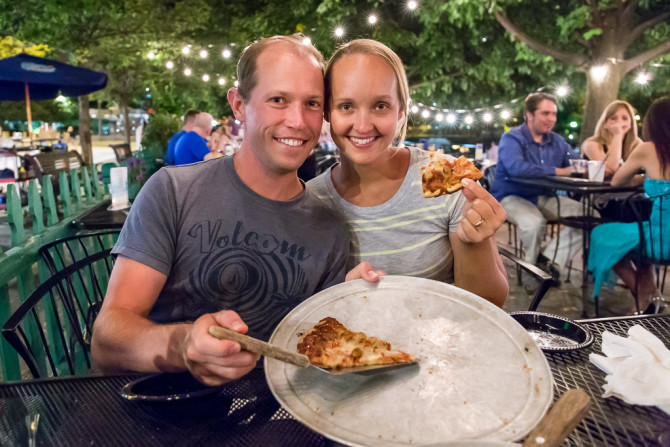 Expenses:
Total amount spent for one year: $9,243 per person (Averaging $25.32/day)
This total includes all our living and travel expenses, flights, transportation, a new 11″ Macbook Air laptop, a Canon 6D camera, and 2 lenses. It's surprising less than we spent last year because we had less flights and large touring costs.
It always seems like we're spending so much because we pay for everything with cash (except airplane tickets)! We're big believers that we spend less using cash than we would with a credit card, but more on that in an upcoming post.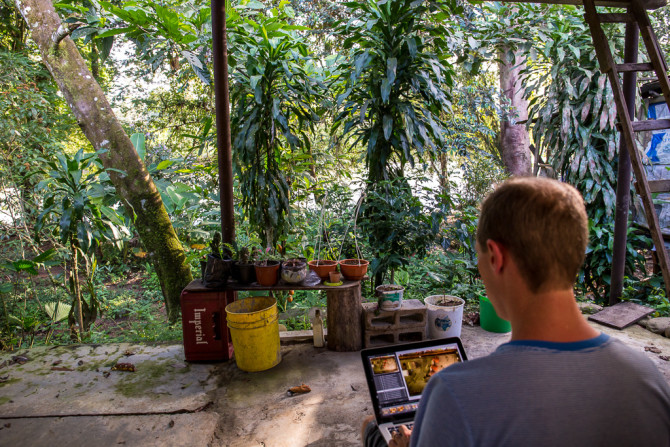 Time and Money Spent In Each Country
Costa Rica, Nicaragua, and Panama – slow travel – 9 1/2 months: $15.12/day/person
Visit home to the US & Roadtrip – 2 months: $16.73/day/person
Thailand – 1/2 month: $20.40/day/person
Visa fees: $0 Yay!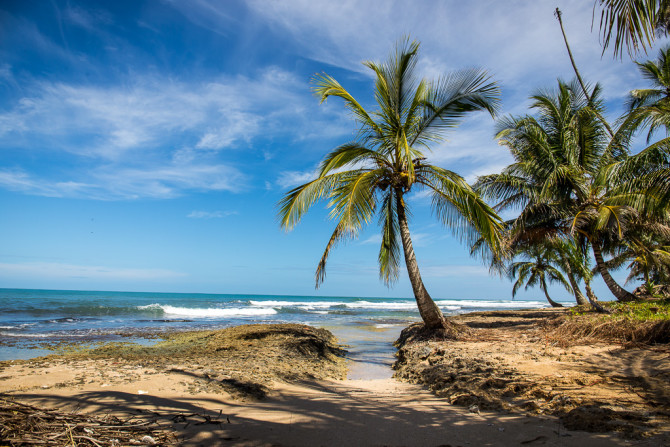 ATM Fees
We always take for granted how much money we've saved in ATM transaction fees during our travels because we don't have to think about it. We use our Schwab debit card to withdraw every dime we spend from the amazing worldwide network of ATMs. Some charge up to $6 in fees for each withdrawal, but Schwab refunds them back to our account at the end of every month without fail.
This past year we saved a total of $69 on ATM fees, without even having to make a single nasty call to our bank. That's a pretty low number for world travelers because the ATMs we used most in Costa Rica didn't have fees. We were only charged a fee on 17 out of 35 ATM transactions for the year. But, the ones in Thailand all have pretty steep fees now, so we're expecting to save a lot more this coming year in Asia.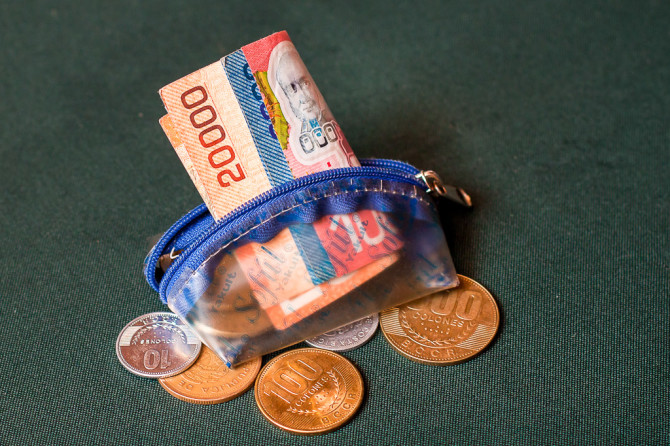 Travel Highlights:
When we left Costa Rica every 3 months to renew our Visa, we headed straight to Laguna de Apoyo. This was our little paradise. Out of all the places we've visited, this place just calls us back. We couldn't be happier here and it was such a perfect relaxing getaway! I was super stoked to take some amazing aerial videos the last time we were there.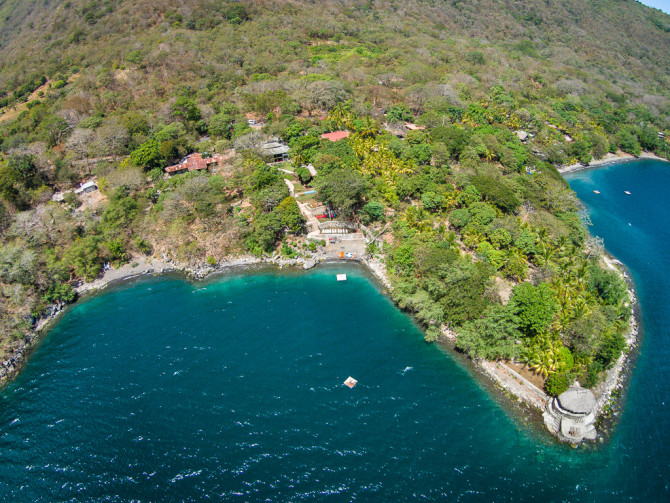 Friends & Family Visiting Us in Costa Rica
We are so grateful for our friends and family who supported us in our decision to live abroad. We were so lucky to have so many of them visit us overseas this year. Alyssa's parents came last year and this year we had a visit from Alyssa's younger sister, Landon's brother and family, Landon's parents, and 3 young couples from the States! It was a busy year with lots of company, but we were very fortunate to have friends and family interested and supportive of our life in Costa Rica. 
Camping for a Week Along the Nicoya Peninsula
To celebrate our 6th wedding anniversary we decided to visit the Nicoya Peninsula in Costa Rica and do some camping. One of things we miss the most about our life in the States is the freedom to go camping. Needless to say, we enjoyed this trip immensely! The beaches were incredible! We splurged one night and had an adorable hotel with a beach view we found on Airbnb. It was the perfect week!
Adopting a Street Cat 
We are both big cat lovers so we were more than excited when one day we heard some poor little kitty crying outside our home. We opened the door and she came right in as if she owned the place. We enjoyed 9 wonderful months with this sweet, lovable, and energetic kitty. It was a sad ending because she was hit by a car 2 months before we left Costa Rica. We were heartbroken but also glad that we didn't have to worry about giving her away when we moved on.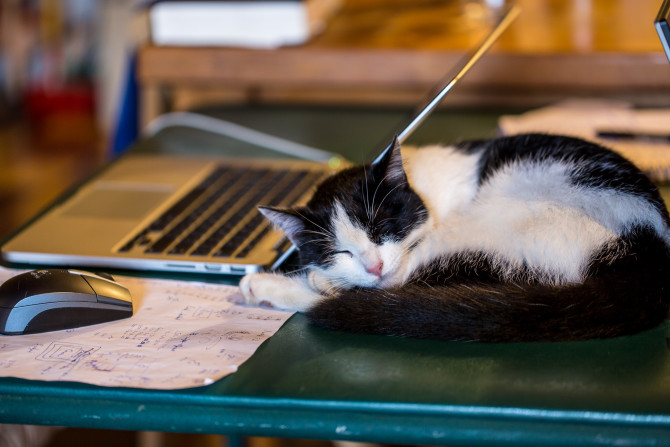 Favorite place of the year!
We headed to Panama and spent a week island-hopping around the Bocas del Toro, exploring the beauty of the islands and the ocean. There was no way we could miss dipping our toes in the warm Caribbean waters of Bocas Del Toro, knowing we were leaving Costa Rica and not sure when we would be back to Central America. This type of Caribbean beauty should have been first on our list of sightseeing tours!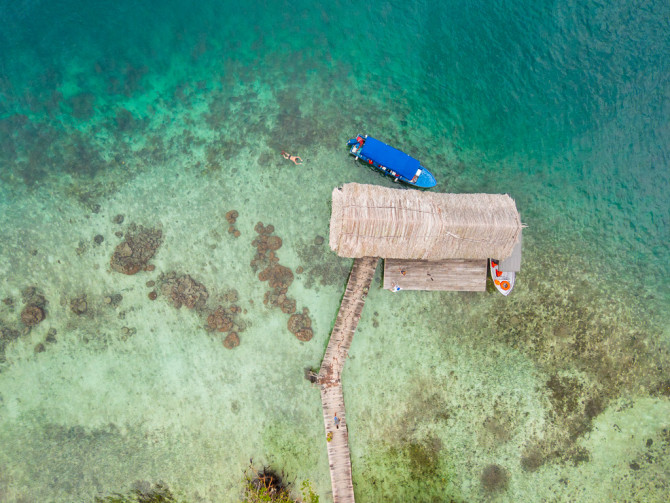 Visiting Family in the U.S.
When we touched down on American soil it had been a whole year since we'd last been home. We never imagined we would be overseas for such a long time, even though it went so fast, looking back on it all! Alyssa was thrilled, to say the least, to see her parents who she hadn't seen in a year.
We were pumped about a chance to go camping for a week in the pine forests of Wisconsin, and even had an up-close experience with a lot of bees as we stole their honey! I even had time to fit in an aerial wedding videoshoot by the beach! Our two months back in the States included a few-thousand-mile road trip, and before we knew it we were headed out to Thailand. One thing is for sure, coming home to family sure is a wonderful feeling!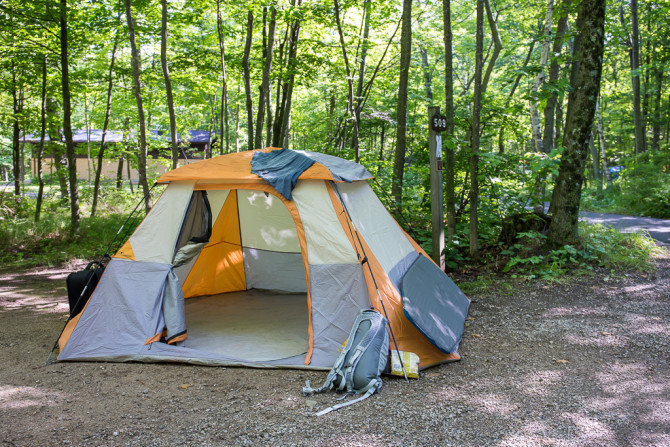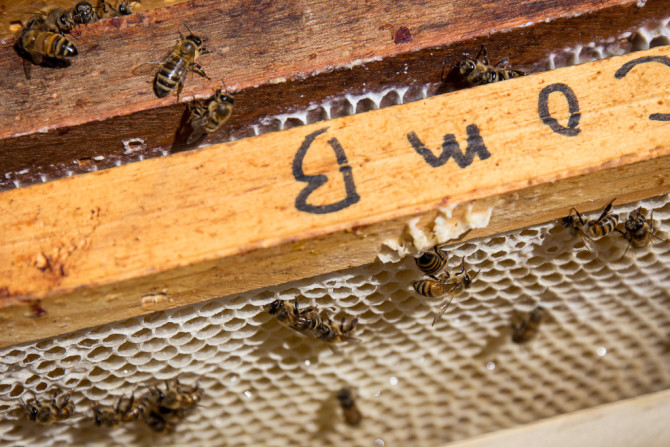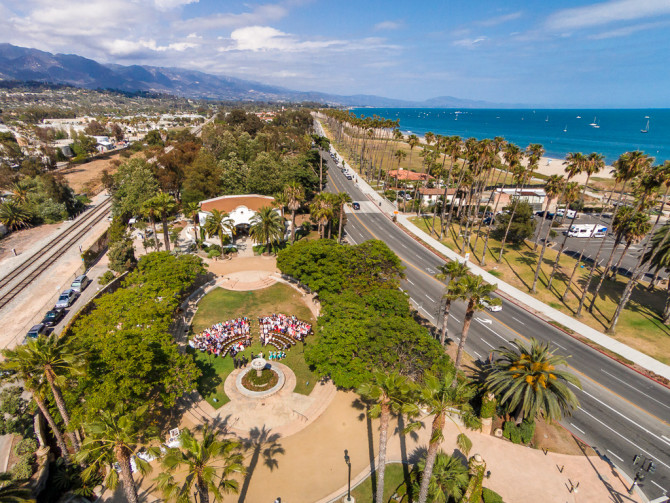 Kayaking in Chicago
Our long US road trip finished in Chicago where we had one day to check out the city before our flight across the world. On a last minute whim we booked a tour for kayaking on the river in Chicago. We never knew there was so much to see along the bustling river, and we really had a blast! Chicago is such a beautiful city with so much style!
Travel Lowlights:
Leaving Our Home in Costa Rica
After spending so much time in our "home" in the mountains of Costa Rica, we really felt a connection to it and the friends and neighbors we got to know around town. I love the small-town feeling when we'd sit in the park and say hi to people we knew, and go to the same stores where we knew everybody working there. It seemed even more special to us because we labored for those friendships in Spanish, and had learned so much about the Costa Rican culture by getting close to the locals. We left pieces of our hearts with all our friends in Costa Rica.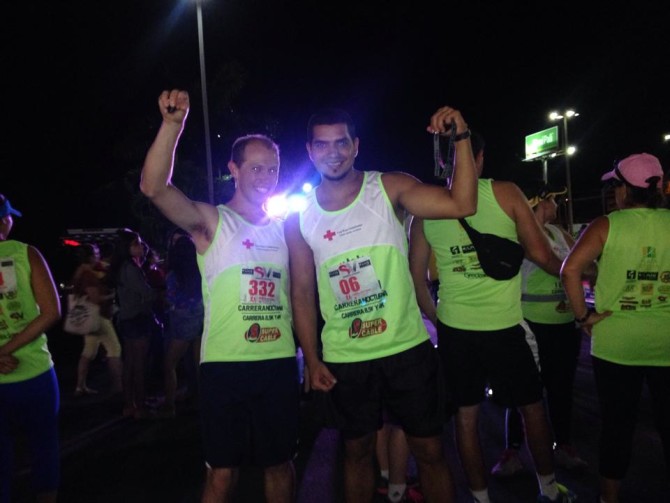 Losing our Cat
We were so sad when we came home one day to find our precious little cat gone. After she didn't show up for a day we went looking and found that a car had hit her on the road in front of our house and she had managed to crawl into the bushes before passing. That cat caused my allergies to go haywire, but I missed her dearly.
Tarantulas In Bed
One night I was reading in bed on our iPad and all the lights were off. There was just the glow of the screen. I suddenly saw a image of a tarantula on the screen. Two thoughts ran through my head – it might be a virus that just plays a joke on people by putting a spider shadow on the screen, or it might be the silhouette of a real, big spider!
It took me a few seconds to process this in my half-asleep brain, and I decided to scramble for the light, past the spider that was now lost in the bed sheets, and figure out the truth. Alyssa was dazed as I frantically told her to get up, but the fog cleared when she saw the spider sitting in the middle of the bed. To make a long story short, the tarantula went to visit the goldfish I had when I was 5, and we lay awake wondering how to go to sleep when its 50 brothers and sisters might follow his tracks at any moment.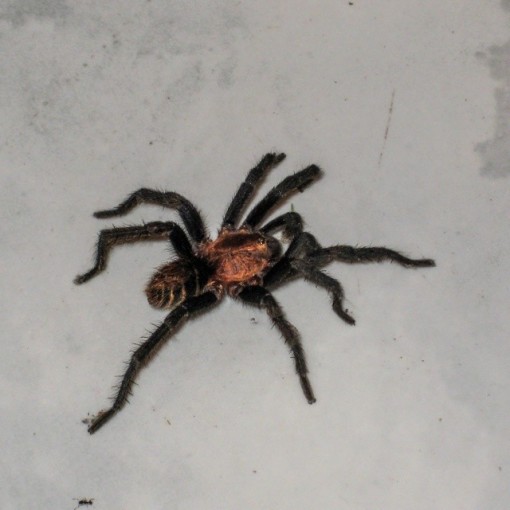 Alyssa put down the ultimatum. "19 more spiders in my personal space and we're going back to the US! How am I supposed to go back to sleep now with more spiders out there!?" "With some ice cream?" was all I could come up with. That number did get chopped down a few more times before our time in Costa Rica came to a close, but how she came up with 20 as a number to start with I'll never know. Good thing the scorpions we found weren't in our bed, or we might have had some different stories to tell!
If one tarantula in our bed didn't hurt, what difference will 19 more make?
A Lesson Learned About Languages
It always blows me away how many languages there are in this world, but we're all still human and can communicate without even knowing a word of the same language. This year we came from Latin America where we could communicate freely to Thailand where we don't know a lick of their language, and it's super frustrating! But, we've managed to make friends with the people we see often just by our smile and body language.
A perfect example is an older couple that sells grilled pork skewers and rice on the street corner. We love them not just because their pork on a stick is so good, but because they're simple and friendly, and don't ignore us because we're foreigners. They know as much English as we know of Thai – about 5 words, including "hi," "thank you," and a couple numbers. We just chat with them about simple things while the food is cooking on their little grill, and they tell us some stuff too. When we order we just point and hold up our fingers for how many we want.
We don't understand a word each other says, and that's fine. We're somehow communicating on a deeper human level below spoken language, and we've never experienced it quite like this before. We're best friends with them, and they always smile and wave at us, even when we're hard to recognize passing by on a motorbike. That's one thing I'll always love about traveling – relating to people that are so different than us, but feeling a trust and friendship that is still familiar.
A Special Thanks To Our Readers
Thanks so much to our faithful readers who make this all worthwhile! From the people who read our every post to the ones who have just heard about us from word-of-mouth or popped over from a travel search, you're the reason we're here and growing our traffic more than we could have imagined a year ago!
We really enjoy hearing what you have to say about all our posts, so please leave a comment, if even to say hi or that you liked a picture. If we've hit the nail on the head, let us know – if we're way out in left field, we don't mind hearing about that too! And a special thank-you to all those who share the articles and pictures we post on Facebook, Instagram, and other social media. We rely on you to reach more people, so keep on sharing!
Thanks again for following our journey, and please leave a comment below!