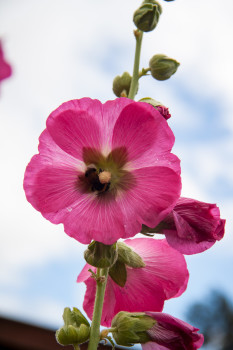 Bariloche is a patagonian paradise for every type of traveler, from around the world. It boasts a sparkling lake, beautiful mountains and rivers, tango dancing, loads of souvenirs, exquisite restaurants, and chocolate, lots of chocolate! And that's just in the summer. In the winter the Andes are pristine snow-covered mountains perfect for trekking and skiing.
The town, also known as San Carlos de Bariloche, had such a neat ambience to it, we immediately understood why so many expats had retired there! The population is 100k people but it still had the feel of a small town. My wife and I felt really comfortable and stayed a few days to get caught up on everything! They even have a good selection of blue market money exchange places.
Hostels in Bariloche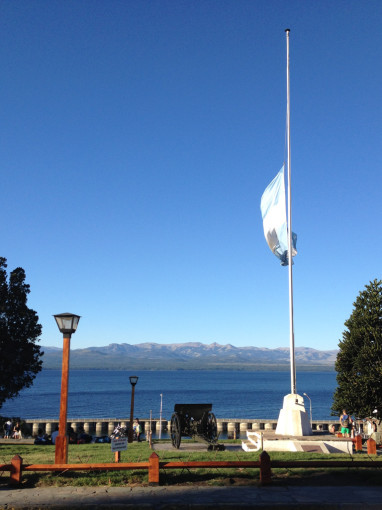 All the cheaper hostels were packed when we went, so we got a mandatory upgrade. Be sure to book ahead if traveling in the high season or if you have a large group. We found a wide range of hostels and hotels on the west side of town, just a few blocks from downtown.
The main bus terminal is at the opposite side of town, so you'll have to take a taxi or a local city bus to find anywhere to sleep. We took a taxi because it was pretty cheap and we wanted to find a hostel before everything was booked.
Famous Chocolate Stores in Bariloche
Once we dropped off our bags, we went in to explore the downtown area. There were more chocolate stores than you can imagine! At least 2 on each block. They all had huge chocolate fondue fountains, candy stores with a zillion choices, and enough ice cream to please a anyone.
The best part was the free samples! I could go window shopping all day!
It stays light really late in the summer, so it's nice that most everything is open late too. The Argentines are famous for their super late schedules and mid-day siestas!
Bariloche was the perfect place to indulge in a few treats, especially after feeling a little deprived from our hiking camp food! There was every type of candy, chocolate, and ice cream we could imagine. My wife was most excited about their ice cream, and found a perfect quote on a menu!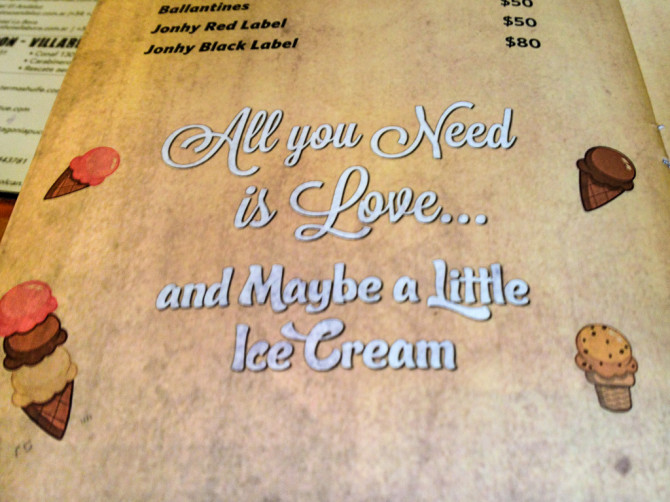 Bariloche Dining
There were so many restaurants to eat at we couldn't even pick one. We finally found one with a nice garden setting away from the busy downtown streets for my birthday dinner. A few days late, but worth the wait. It took some time to decode the menu with their Argentine food vocabulary, but I finally picked a chicken kabob with some potato/french fry balls. It tasted fantastic, and the outside dining was really nice too!
Another popular restaurant is a tenedor libre restaurant – literally "free fork." It's an all-you-can-eat buffet centered around a mouth-watering selection of fresh-grilled meat. We regret that we didn't have a chance to try one, but they were very popular.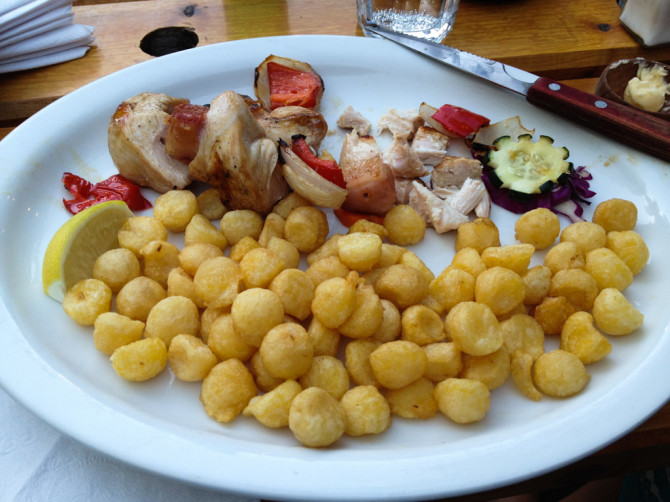 Hiking Around Bariloche
The patagonian mountains around Bariloche are filled with adventures! There are tour companies on every street corner offering tours to go trekking, camping, rafting, wakeboarding, and water skiing – almost everything you could imagine. We wished we would have got some hiking in around this area but we were still recuperating from our 50 mile hike a few days earlier!
It is great place to spend a few days, or even a few months. There's enough mountaineering, food, and chocolate for the whole family!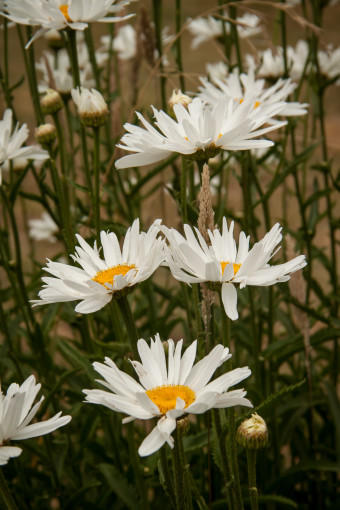 For all you nature and chocolate lovers, Bariloche is definitely a must-see destination for your trip to Argentina. Leave a comment if you've tried their chocolate!